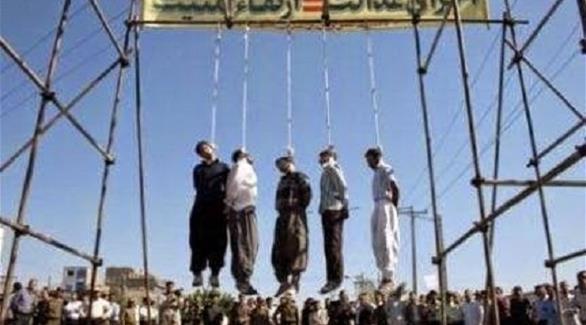 From acid attacks to execution, a dark week for Iran
Camelia Entekhabi-Fard/Al Arabiya Monday, 27 October 2014
Recent weeks have not been pleasant for many Iranians, making for dark times in their calendars. First came the acid attacks on women in the historical city of Isfahan and then the mysterious death of Iran's English news channel Press TV's reporter Serena Shim on the border of Syria and Turkey. The week wrapped with the execution of Reyhaneh Jabbari on Saturday. The photos of disfigured young women wrapped in heavy bandages in hospital beds ripped out many hearts. They were reportedly attacked due to their not adhering to strict dress codes and not properly wearing their head coverings. Horrified members of the public protested in Tehran and Isfahan and demanded justice for the victims.
"Reyahaneh Jabbari was hanged early morning Saturday and her death shocked the whole nation" The government has, however, denied the allegation that the attackers' motivation was based on fighting improperly veiled or covered women. According to reports, four woman have been attacked so far in Isfahan since the beginning of October and President Rowhani appointed the interior minister, minster of intelligence and chief justice to investigate the case. Male-dominated theocracy In this male-dominated theocracy, women are always blamed and considered half of the problem and the judicial system usually takes the male's side or covers up the case because of "national security" concerns, at least that is my take on the issue. Fighting crime and stabilizing the country often results in hangings. Having the world's second rank after China, according to amnesty international, 369 people were publicly put to death in the Islamic Republic last year. This number is not inclusive of executions carried out inside the prisons.
This week also, the execution of Reyhaneh Jabbari, 26, whom allegedly killed the man who was attempting to rape her when she was 19, was carried on Saturday Oct. 25, in spite of public outcry regarding her sentence. The interior designer was convicted for the 2007 stabbing of Morteza Abdolali Sarbandi. First, she confessed to having an accomplice than retracted her confession and took responsibility for Mr. Sarbandi's death and claimed that the stabbing was done in self-defense against a rape attempt. The court didn't accept her self-defense claim and sentenced her to death. In a statement ahead of the hanging, Amnesty said the investigation had been "deeply flawed" and that Jabbari's claims "do not appear to have ever been properly investigated." Public and international pressure Despite public and international pressure on Iran's judiciary to ensure a fresh trial, her file – like many other unsolved cases – remains closed while the truth was never revealed to the public and remains a mystery.
It is not only global human rights campaigners but also those in Iran – some being the most respected senior public figures – which called on Sarbandi's family to pardon this young woman who already spent seven years in prison. Mohammad Reza Shajarian, Iran's greatest living master of Persian music, composer and Persian classical singer, last week in an open letter to Sarbandi's family published on his public Faceook page asked for mercy. Master Shajarian behalf of millions of Iranians who were not convinced that she deserved the death penalty, wrote in his letter: " When the public emotion reaches its highest climax, everyone expects good will and good work…Today the public conscience is awake and expects you to have mercy upon her … My suggestion and request is: 'Don't kill this girl'."Reyahaneh Jabbari hanged early morning Saturday and her death shocked the whole nation. Iranians used social media networks to attack Sarbandi's family and the slain man whose true identity and real affiliation with this girl remained in the shadows.
Today with all the despair and disappointment over the recent events, the public expectation of Iran's upcoming nuclear talks hasn't changed. If the talks fail, the public reaction could be extreme with so many people counting on the new government of Rowhani to make a difference and solve international issues as well as augment their social and civil rights. Some evidence of improved international relations has come in the inauguration of the Golden Eagle Luxury Trains tour, which marks the first time a European private train had been permitted to enter Iranian territory since the revolution. The Golden Eagle train will stop in the ancient cities of Yazd, Isfahan, Shiraz and finally Tehran. But this advancement does little for people's civil rights and the nuclear file!