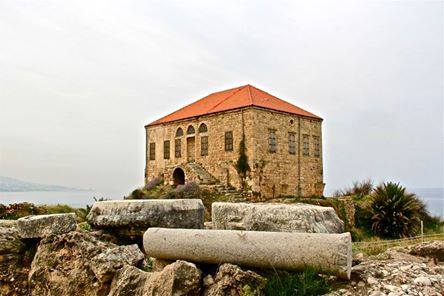 Detailed LCCC English News Bulletin For January 07/2018
Titles For Latest LCCC Bulletin analysis & editorials from miscellaneous sources published on January 06-07/18
Our Corrupted Leaders Represent our distorted image/Elias Bejjani/January 06/2018
Iran and the Need for Change/Leonid Bershidsky/Bloomberg/January 06/2018
The Iranian Game-Show Host Challenging Iran's Rulers/Eli Lake/Bloomberg/January 06/2018
If You Hate America, Why Not Go Back to Your Country/Majid Rafizadeh/Gatestone Institute/January 06/2018
Europe must stand on the side of the Iranian people/Ryszard Czarnecki/January 06/2018
Titles For Latest LCCC Lebanese Related News published on January 06-07/18
Our Corrupted Leaders Represent our distorted image
Lebanon: Taif Agreement Prevailing In Berri-Aoun Dispute
Hariri-Geagea Meeting Expected 'within Days'
Berri Says Decree Crisis May Protract till Elections
Arsal Militant Involved in Bombings Sentenced to Life with Hard Labor
Wadih al-Khazen to Mediate between Aoun, Berri
MP Aoun Says President Not Seeking to Undermine Taef Accord
LAF arrests Maher Tleiss in Brital
Rahi urges politicians to build peace on basis of truth, justice and freedom

Titles For Latest LCCC Bulletin For Miscellaneous Reports And News published on January 06-07/18
Act 2 of Trump clampdown on Iran: Re-imposing sanctions lifted under nuclear accord
Saudi FM Participates in Arab Ministerial Meeting on Jerusalem
Death of France's Master of Spies in Arab world … Philippe Rondot
'Be Careful!' Erdogan Warns French Reporter over Syria Question
Tillerson Backs Trump as Book Casts Mental Health Doubts
Iran Foreign Minister Ridicules Trump 'Blunder' at U.N.
Palestinians Mark Orthodox Christmas amid Boycott Calls
Clashes in Cairo after Detainee Dies at Police Station
Over 2,000 Afghans Sent by Iran Killed in Syria
Two Jets Collide on Ground at Toronto Airport
Our Corrupted Leaders Represent our distorted image
Elias  Bejjani/January 06/2018
We, the Lebanese are fully responsible for the miseries that Lebanon is facing.
Why? Because we allow corrupted and shameless leaders, politicians and clergymen to control our national decision making process and evilly run our country.
Our well know proverb says: "your leaders are an image of you".
Yes currently they are! And because we are opportunists, chameleons, selfish, puppets, subservient, stupid and ignorant we leave in position and power, leaders and terrorist parties like Hezbollah.
Our fate is in our hands and unless we change, our leaders will remain as we are.