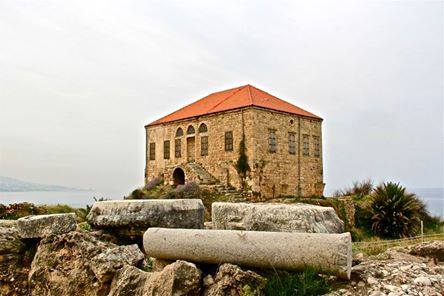 Detailed LCCC English News Bulletin For November 05/17
Titles For Latest LCCC Bulletin analysis & editorials from miscellaneous sources published on November 04-05/17
Failure Of The Sinful Governing Deal & The Must resignations/Elias Bejjani/November 04/17
Patriarch Al Raei's Historic Visit To Saudi Arabia/Elias Bejjani/November 03/17
Hezbollah Is A Gang Of Evil People/Elias Bejjani/November 03/17
Israeli Druze warn: don't stop us from aiding Hader/Ynetnews/Hassan Shaalan/November 04/17
Saudi crown prince is a force for moderation, unlike Tehran/Dr. Majid Rafizadeh/ArabNews/November 04/17
Israel beats the drums of war/Dubovikova/ArabNews/November 04/17
Looking at Catalonia crisis in a wider context/Eyad Abu Shakra/Asharq Al Awsat/November04/17
Iran's Khamenei has three main messages for Putin at summit/Maxim A. Suchkov/Al Monitor/November 03/17
Dawa: Sowing the Seeds of Hate/Judith Bergman/Gatestone Institute/November 04/17
Titles For Latest LCCC Lebanese Related News published on November 04-05/17
Failure Of The Sinful Governing Deal & The Must resignations
Patriarch Al Raei's Historic Visit To Saudi Arabia
Hezbollah Is A Gang Of Evil People
Lebanese PM Hariri resigns, stresses 'Iran's hands will be cut off'
Assassination attempt on Hariri thwarted a 'couple of days ago'
Aoun Cancels Kuwait Trip, Calls for Preserving Unity, Security, Stability
Nasrallah to Comment on Hariri's Resignation in Sunday Speech
Iran Rejects Hariri's 'Unfounded Accusations'
Netanyahu Says Hariri's Resignation a 'Wake-Up Call to Int'l Community'
Hariri Drops Bombshell, Announces Resignation from Govt over Iran's 'Influence'
Reports: Hariri Assassination Bid Foiled Several Days Ago
Officials React to Hariri's 'Surprise' Resignation
Berri Says Parties Dare Not Obstruct Elections
I salute Prime Minister Hariri for his stand, says Michel Suleiman
President Aoun conducts series of contacts, postpones visit to Kuwait: To maintain national unity, atmosphere of security and political stability
Berri contacts political, spiritual figures on latest developments
Future Parliamentary Bloc: We confirm our full support to PM Hariri and his positions
Bukhari denies news of Saudi Embassy diplomats leaving Lebanon
ISF says it has nothing to do with circulated news about PM Hariri's thwarted assassination attempt, has no information on this matter
Mekati hopes crisis would pass peacefully
Sami Gemayel warns against dragging the country into costly adventures
Erslan receives a call from President Aoun
Harb: To work to avoid the serious repercussions of Hariri's resignation
Hanna Nashef elected as new SSNP Chief
Titles For Latest LCCC Bulletin For Miscellaneous Reports And News published on November 04-05/17
Territorial Losses Suffered by Islamic State in Syria, Iraq
Russia Responds to Canada Sanctions with Tit-for-Tat Measures
Britain Rejects Russian Bid to Revise U.N. Probe of Syria Gas Attacks
Syria deal being discussed for possible Putin-Trump meeting
Iran displays missile during anniversary of embassy takeover
Russia accuses US of 'war crime' regarding humanitarian aid in Syria
Trudeau applauds Payette for standing up for science in convention speech
Israeli Druze warn: don't stop us from aiding Hader
Latest Lebanese Related News published on November 04-05/17
Failure Of The Sinful Governing Deal & The Must resignations
Elias Bejjani/November 04/17
All Those Lebanese Hypocrite politicians and so called political parties who cowardly succumbed to the terrorist Hezbollah, dismantled the 14th of March Coalition, betrayed The Cedars Revolution and exchanged sovereignty with governing personal gains including Hariri and Geagea are ought to resign not only from the Government but from the whole political arena.
Patriarch Al Raei's Historic Visit To Saudi Arabia
Elias Bejjani/November 03/17
His Beatitude, Patriach Al Raei's coming historical visit to Saudi Arabia emphasizes Bkerke's crucial and valuable role as a partner and a must gateway for the kigdom's success and credibility of it new unprecedented genuine policies of openness on the oriental Christains, Vatican and on the Western secularism, multi-culturalism, tolerance and civilization.
Hezbollah Is A Gang Of Evil People
Elias Bejjani/November 03/17
In the eyes of the Lebanese Judiciary laws, Hezbollah is an evil mere gang of outlaws. Accordingly Its members and leaders must be arrested and put on trial. No legitimacy to this Iranian gang in the constitution or in the UN Lebanese related resolutions. All Those officials who allege Hezbollah is a legitimate resistance must be charged and also put on trial.
The Bulletin's Link on the lccc Site
http://data.eliasbejjaninews.com/newselias/english.november05.17.htm