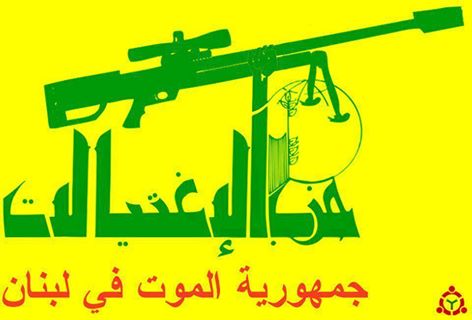 Hezbollah's Folly 


Tariq Alhomayed/Asharq Al Awsat
Monday, 17 Nov, 2014
The Lebanese newspaper An-Nahar has revealed that Hezbollah is seeking to "recruit Christian, Sunni Muslim, and Druze youth, as well as providing them with training and weapons to confront the danger of the Islamic State of Iraq and Syria [ISIS] and sister groups." Hezbollah is addressing the youth by claiming that they share one destiny, a slogan "more attractive than that of confronting the Israeli enemy, because the danger ISIS poses is closer [than that of Tel Aviv]," the newspaper reported.
It also revealed that the recruiting process is not limited to Lebanon, but takes place in Syria as well, yet not under the label of "resistance." Young people there are being "directly recruited with large salaries by the Iranian Islamic Revolutionary Guard Corps." The report said that "those arriving in Lebanon tell of dozens of cases of relatives fighting unemployment and defending their existence [in Syria] for monthly salaries ranging between 1,500–2,500 US dollars." This recruiting process certainly means blackmailing and buying mercenaries, as organized crime gangs do. But this is not the end of the story.
The report reveals two significant issues. First, it points to Hezbollah's predicament in the region and Syria. Clearly, the militia now realizes that the lie of "resistance" has been exposed, and that Iran's efforts to reach a nuclear deal with the US require it to soften its denunciations of Israel. If Iran reaches a deal of any kind with the Americans, this means that Hezbollah leader Hassan Nasrallah will turn into a guardian of the Israeli border with Lebanon, just as Bashar Al-Assad is, and his father Hafez was before him. This predicament, which has pushed Hezbollah to recruit mercenaries, is not due to Iran alone; rather, it is also an indication of the heavy losses in lives the militia has suffered in Syria. Moreover, it suggests that Hezbollah now requires a sectarian cover to justify its presence there. By doing this, Hezbollah wants to say that it is not the only side defending Assad, nor is it implementing Iran's sectarian agenda, claiming instead that its presence there is part of an array of forces defending the whole of Syria.
Obviously, Hezbollah and the Revolutionary Guard drew inspiration for this idea from the US-led international coalition against ISIS, built under a Sunni Arab umbrella. On the other hand, the recruitment operation confirms Assad's predicament, particularly after The Washington Post reported that Syria's Alawites are growing restless and disillusioned with their president. The second issue underscoring the stupidity of Hezbollah in recruiting mercenaries is that it can lead to two things: first, the Lebanese militia could be infiltrated by several intelligence agencies. Second, it means that Hezbollah is nurturing a dangerous animal that will eventually turn on it, a familiar scenario facing any side that uses violence and terror for its own ends.
Therefore, the recruitment process Hezbollah has turned to is a foolish step that will prove to be a disastrous mistake in the future. Then, of course, no one will feel sorry for the sectarian, terrorist Hezbollah or its officials.