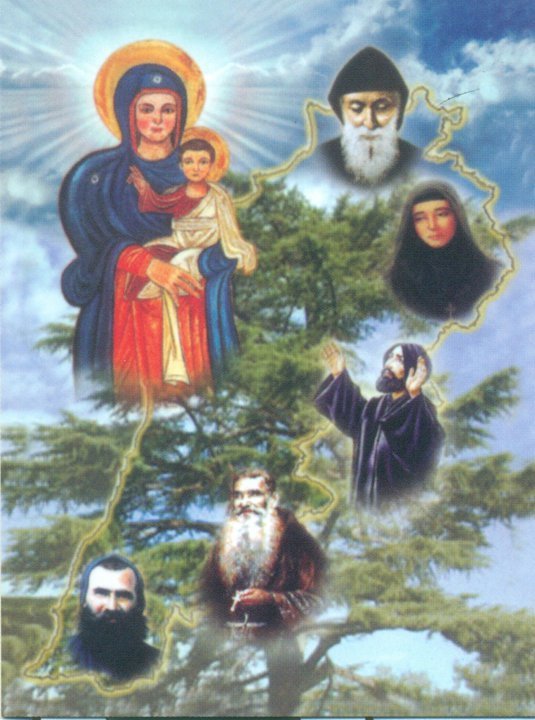 The LCCC Site received today this letter from an anonymous Maronite Lebanese citizen living in France and requested to publish it. On his request the letter is publish. Hopefully The Disocese will look seriously into all issues in question.
Elias Bejjani


Dire Mismanagement In the French Maronite Diocese

December 11/14
Our Maronite Church lives a dangerous crisis. She is very poorly managed by some clergy who confiscated all the power.
Our duty is to save the Church by exposing corruption and mafia dealing of the clergy of the clan.
That's why I Shall shed light on the following new scandal that took place In France:
1/ Patriarchy bought six million Euros a home in Meudon (Paris suburb) to accommodate the bishop and his secretary !!! Everyone knows that the Maronite Church owns a student hostel in Paris street ulm with a building of 20 apartments.
The bishop could easily stay in any of these apartments as all the clergy in France. The six million would be more useful in a social project in Lebanon to care for young and elderly who are in need.
2/ Our church has a Maronite College (home to house the priests in training) in Rome, as well as a luxury hotel rented stewardship over one million annual Euros (Splendid Royal hotel) + an attached restaurant (Da Salvatore) in Rome.
A second hotel in Nemi (Diana park hotel 5 star hotel) and restaurant (It Castagnone) both leased thousand seven hundred Euros annually.
Five bourgeois apartments complement the housing stock of our Church in Rome, also rented two hundred thousand annual Euros. Or is all this money?
These assets are managed for 20 years by the same people: the priest and bishop Toni Gibran and françois Eid leading a life of princes, staff accommodation, travel, three luxurious Mercedes cars, one for each, and the third for the patriarch when he lived in Rome.
While the Pope François uses a very regular Fiat car and lives a humble life, François Eid built a beautiful villa with only few hundred meters from the questionable palace of Walid Ghayyad on Sahel Alma or Chenanyir.
Just the cost of maintenance and insurance of the three Mercèdes can pay living expenses and tuition of three priests in Rome !!! instead of begging scholarships to Catholic Associations Maronite priests.
Toni Gebran left for the US to get a beauty redoing aesthetics of his teeth and lifting his lips for a good smile. Meanwhile our people continue to live in poverty and to sell their land to support their families; then he left the country to seek a dignified life. This demographic shift is partly due to abused committed by our clergy. Our obligation as Maronites is keep the pressure against all wrongdoings until the Holy Spirit do its job! AMEN
Notre Eglise Maronite vit une crise dangereuse . Elle est très mal gérée par quelques clergés qui ont confisqué tout le pouvoir .
• Notre devoir est de sauver l'Eglise en dévoilant la corruption et l' agissement mafieux de ce clan de clergé .
•C'est pourquoi je met à votre disposition ces nouvelles scandaleuses :
•1/ Le patriarcat a acheté pour six millions d'euros une maison à meudon (banlieue de paris) pour loger l'eveque et son sécrétaire !!! Tout le monde sait que les maronites possèdent une église +un foyer d'étudiants rue d'ulm à paris + un immeuble de 20 appartements . 
• L'eveque pouvait loger facilement dans un appartement comme tous les eveques
• français . Les six millions serait plus utiles dans un projet social au liban pour s'occuper des jeunes et des vieux dans le besoin .
•2/ Notre Eglise possède un collége maronite ( foyer pour loger les pretres en formation ) à Rome , ainsi qu'un hotel luxueux loué en gérance à plus d'un million d'euros annuel ( hotel Splendid Royal ) + un restaurant annexe ( Da Salvatoré ) à Rome . 
• 
• Un deuxième hotel à Nemi (hotel Diana park hotel 5 étoiles ) ainsi qu'un restaurant (Il Castagnoné ) les deux loués à sept cents mille euros annuel .
• Cinq appartements bougeois complètent le parc immobilier de notre Eglise à Rome , sont loués aussi deux cents milles euros annuel . Ou va tout cet argent ?
• Ces biens sont gérés depuis 20 ans par les memes personnes : le pretre toni gebran et l'eveque françois eid qui mènent une vie de princes : logements de fonction , voyages , trois voitures mercedes luxueuses,une pour chacun et la troisieme pour le patriarche quand il séjourne à Rome .
• Alors que le Pape se déplace en fiat pinto ou ford fiesta .
• François eid a fait construire une belle villa à des centaines de mètres du palais de walid ghayyad , sur sahel alma ou chenanyir . 
• Rien que les frais d'entretien et assurances des trois mercèdes peut payer les frais de séjour et de scolarité de trois pretres à Rome !!! au lieu de mendier des bourses auprès des associations catholiques pour les pretres maronites. 
•Toni gebran est parti en USA pour se faire une beauté : refaire l'esthétique de ses dents et le lifting de ses lèvres pour avoir un bon sourire .
• En parallèle notre peuple continue à vivre dans la misère et à vendre ses terrains pour subvenir aux besoins de sa famille ; puis il quitte le pays pour chercher une vie digne .
• Ce changement démographique est du en partie à l'agissement de notre clergé . Quel crime ! gardons la pression contre ces mafieux en attendant que l'esprit saint fasse son travail ! AMEN