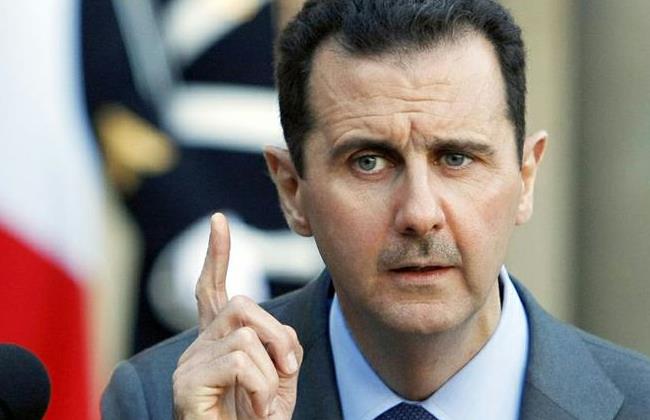 MP, Marwan Hamada At the STL: Jumblatt urged Hariri to leave Lebanon after Assad meet
Kareem Shaheen/The Daily Star/Nov. 20, 2014
BEIRUT: Syrian President Bashar Assad threatened to "break Lebanon" on former premier Rafik Hariri's head if he did not acquiesce to the demands of Damascus, according to new testimony at the Special Tribunal for Lebanon that also touched on Hezbollah's relationship with the embattled Syrian leader.
"You believe that you can dictate a new Lebanese president to Syria," MP Marwan Hamade said, quoting a conversation between Assad and Hariri in August 2004. "You are making a mistake because you are ignoring that we are the ones who decide this."
"No, it will be Emile Lahoud, and if you try to object, I will break Lebanon on your head and Walid Jumblatt's head," he added. In a tweet to The Daily Star, Jumblatt confirmed the veracity of the statement.
Hamade's testimony described in open court for the first time the details of the notorious, stormy meeting in Damascus between Assad and Hariri, during which the Syrian president ordered Lebanon's premier to obey his orders and back the extension of Lahoud, the pro-Syrian president at the time.
The deeply unpopular move led to a breakdown in relations between Assad and Hariri, the passage of Resolution 1559 calling for the withdrawal of foreign forces from Lebanon and the disarmament of all militias. Prosecutors allege the conspiracy to assassinate the former premier began about a month later.Both Hamade and Jumblatt met Hariri immediately after the meeting with Assad, and the former minister, who was once an ally of Hafez Assad and himself survived an assassination attempt two months later, described Hariri's disheveled state as he arrived at Jumblatt's Clemenceau residence. "Hariri considered the threat extremely dangerous on both of them," he said.
Hamade recalled a macabre conversation between Hariri and Jumblatt, in which the Druze leader advised Hariri to back the extension, resign from government, and leave Lebanon to protect himself.
"I will shoulder the threat," Jumblatt told Hariri, according to Hamade. "In the mountain I can protect myself." In a chilling response, Hariri said: "But Walid, Assad told me that he will reach you even if you are with the Druze."
The STL is tasked with prosecuting those responsible for the Valentine's Day bombing in 2005 that killed Hariri and 21 others, and plunged Lebanon into turmoil and street protests that ended Syria's tutelage over its neighbor.
The court has indicted five members of Hezbollah in connection with the attack, and the hearings are part of their trial in absentia.
No Syrian official has been charged over the Hariri assassination, and prosecutors have not indicated that they plan on issuing new indictments in the case. But they said the examination would help elucidate a motive for Lebanon's worst political murder in recent history.
Prosecutors have long focused on the actions of the suspects in tracking Hariri and purchasing the vehicle that was allegedly used to carry out the bombing, but have stopped short of saying why members of Hezbollah would seek to assassinate the premier.
Hamade is the first of over a dozen "political witnesses," including former Prime Minister Fouad Siniora, who are set to testify on the deterioration of relations between Lebanon and Syria ahead of the assassination. Prosecutors said they may also call on Jumblatt to testify.
Hamade said that Jumblatt was convinced Hariri was in "imminent danger," and that the best way to ensure his personal protection was to leave Lebanon. He said the two Lebanese politicians would occasionally joke about which one of them would be assassinated first.
But Hamade said they did not believe the regime would take a step as drastic as killing senior Lebanese leaders. Hamade said Hariri believed his international clout and good relations with the West and other Arab states would act as a "deterrent" against Syria or any other organization killing him, and instead feared more for Jumblatt's safety. Hariri often used that clout to defend Syria and block accusations against it of sponsoring terrorism, often intervening with French President Jacques Chirac in particular.
Hamade said their bloc decided instead to gather the strength of the civilian opposition to Syria's tutelage over Lebanon ahead of the 2005 parliamentary elections that were expected to favor Hariri's bloc. Hariri wanted to avoid open conflict with the Syrians ahead of the elections.
"I understood that the relationship between us and Damascus had gone beyond the red lines, and that we had to recover our strength as an opposition, a peaceful opposition, to oppose Syria's expansion and infiltration in all sectors of Lebanon," he said.
Hariri ultimately acquiesced to a constitutional amendment extending Lahoud's mandate, while Jumblatt and his bloc, including Hamade, voted against the measure.
Hamade said Hariri and his allies believed that if the extension was blocked there would be "bombings, strife, assassinations, revenge attacks; things of that type are already in the dictionary of the Syrian regime since 1975."
But the race to amend the Constitution and re-elect Lahoud progressed in tandem with the deliberations over Resolution 1559, which raised Syrian fears that it would lose influence in Lebanon.
Hamade said that Syrian tutelage had effectively rendered the Lebanese Foreign Ministry a "branch of the Syrian Foreign Ministry," with identical statements sent to U.N. bodies.
Though Resolution 1559 called for the disarmament of all militias in Lebanon, Hamade said that Jumblatt and Hariri both stressed with foreign governments that Hezbollah's arms would be dealt with through internal Lebanese dialogue, not imposed by the international community.
Hamade said the Syrians had forcefully disbanded other militias in south Lebanon, including the Amal, the Syrian Social Nationalist Party and the Communist Party militias, and deliberately limited resistance activities to Hezbollah, because of the party's close ties with Syrian intelligence and Iran.
He said the "special relationship" between the Syrian regime and Hezbollah was apparent with the party's participation in the conflict in Syria, where Assad is fighting an uprising that has lasted nearly four years. "It's enough to see who is defending the Syrian regime in Syria right now," he said.
Hamade is expected to continue his testimony Thursday before being cross-examined by the defense.