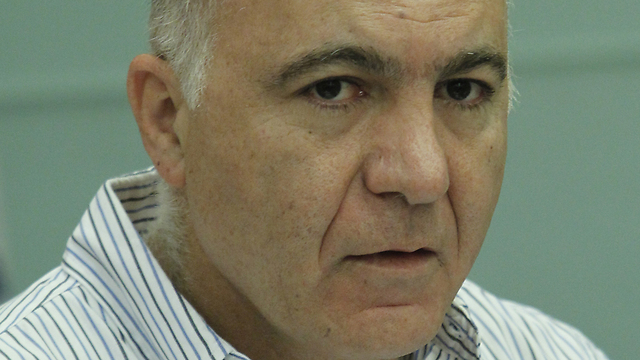 Shin Bet chief: Abbas is not inciting to terror


Attila Somfalvi /Ynetnews
Published: 11.18.14 / Israel News
While Netanyahu points accusing finger at Palestinian president, Yoram Cohen says MKs going on Temple Mount, vengeance killing of Palestinian teen Abu Khdeir main factors behind Jerusalem violence.
While Prime Minister Benjamin Netanyahu repeatedly points an accusing finger at Palestinian President Mahmoud Abbas, the head of Israel's top secret security service said Tuesday he did not believe Abbas was responsible for the current round of terror and violence.
"Abbas is not interested in terror and is not inciting to terror. He's not even doing so behind closed doors," Shin Bet head Yoram Cohen told the Knesset's Foreign Affairs and Defense Committee.
Earlier, Netanyahu and many of Israel's leaders, including centrist Finance Minister Yair Lapid, blamed Abbas for the attack on a synagogue in Jerusalem, slamming PA incitement and insinuating he was working with Hamas to incite violence against Israelis.
Nonetheless, Cohen did say that "some part of the Palestinian public views (Abbas') statements as legitimizing terror."
Abbas has condemned Sunday's deadly attack, but his Israeli naysayers claim past comments calling on Palestinians to "defend al-Aqsa" are to blame.
According to the Shin Bet head, the central factors behind the current violence, was the murder of Palestinian teen Mohammed Abu Khdeir – who was killed by Jewish vigilante in retribution for the kidnapping and murder of three Israeli teens last June – and attempts by Israeli legislators to change the status-quo on the Temple Mount.
According to Cohen visits by right-wing MKs and attempts to introduce legislation which would change the status quo on the flashpoint holy site were the main factors for rising tensions in East Jerusalem.
"There are individuals seeking to conduct terror attacks in wake of the events around the Temple Mount," Cohen said, urging calm and moderation.
Sources present at the meeting said Cohen told MKs that public officials should refrain from going on the Temple Mount in the current tense climate, as it incites anger among the Palestinians.
"The religious aspect which latches onto the (Israeli-Palestinian) conflict is very dangerous and volatile because it has implications on the Palestinians and Muslims around the world. We must do everything we can to defuse the current tensions," Cohen said.
Asked about Cohen's comments, Netanyahu insisted Tuesday night that "there are no gaps between myself and the Shin Bet chief."
The prime minister said that while Cohen "clarified Abbas is indeed not launching terrorist attacks or directly encouraging terror attacks," there is still incitement in the Palestinian Authority, which is headed by Abbas.