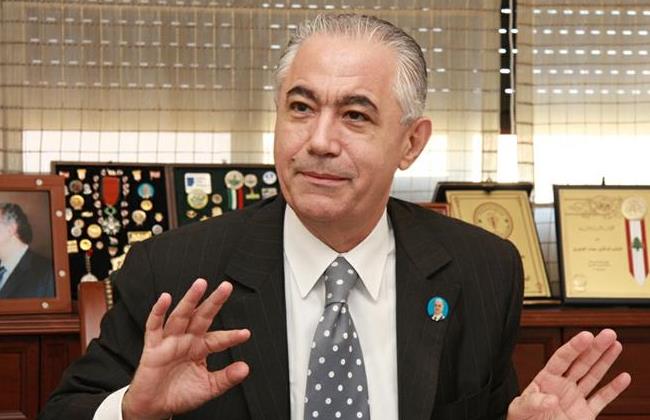 Ground being laid for talks between Future, Hezbollah


Hussein Dakroub/Hasan Lakkis/The Daily Star/Nov. 17, 2014
BEIRUT: Preparations are underway to launch a dialogue between the Future Movement and Hezbollah aimed at defusing sectarian tensions and setting the stage for the election of a new president, officials said Sunday.
However, Future MP Ammar Houri linked the launching of a dialogue with Hezbollah to the election of a president.
"Starting a dialogue with Hezbollah needs favorable circumstances, at the forefront of which is the election of a president as a step toward holding other constitutional [parliamentary] elections to restore dynamism to democratic life," Houri told the Voice of Lebanon radio station.
Speaker Nabih Berri disclosed that he and MP Walid Jumbatt were working to open channels of communication between Hezbollah and the Future Movement, whose strained ties have heightened sectarian tensions in the politically divided country.
Berri, according to visitors, maintained his optimism about ending the political deadlock that has left Lebanon with no president for nearly six months, citing "positive signals" both at home and abroad.
"There are positive internal and external signals concerning the presidential election," Berri was quoted as saying by visitors at his Ain al-Tineh residence.
Although he refused to give details of those signals, Berri was apparently referring to a possible resumption of a long-awaited dialogue between the Future Movement and Hezbollah as well as an expected deal between Iran and Western powers over Tehran's nuclear program. The speaker said he had met 10 days ago with former Prime Minister Fouad Siniora, the head of the parliamentary Future bloc, and Nader Hariri, chief of staff of former Prime Minister Saad Hariri, for this purpose.
"I am still working for this dialogue and I am not pessimistic," Berri was quoted as saying. He added that the starting point to begin this dialogue had been secured with Hariri's declared readiness for dialogue with the Hezbollah-led March 8 alliance and Hezbollah leader Sayyed Hasan Nasrallah's "positive response" to it.
"This dialogue will create a general positive atmosphere and will naturally push matters more on the path of the presidential election," Berri said.
A thaw between the Future Movement and Hezbollah is deemed crucial for any solution to the deepening political crisis.
A Hezbollah delegation's visit to Free Patriotic Movement leader MP Michel Aoun last week was designed to reassure the party's key Christian ally about the outcome of any dialogue with the Future Movement, especially after the FPM leader last week declared that his dialogue with Hariri had stopped.
The talks in Rabieh covered topics that could serve as the basis of a dialogue between Hezbollah and the Future Movement with the aim of resolving outstanding internal issues, FPM parliamentary sources told The Daily Star.
According to the sources, the suspension of dialogue between Aoun and Hariri after the FPM leader's declaration that Saudi Foreign Minister Prince Saud al-Faisal had vetoed his candidacy for the presidency would probably be replaced in the next few days by a dialogue between the Future Movement and Hezbollah that could lead to an understanding over the presidential election.
Meanwhile, Interior Minister Nouhad Machnouk said neither Aoun, the Hezbollah-backed candidate, nor Lebanese Forces leader Samir Geagea, the March 14-supported nominee, would be elected president.
"The president who will be elected will be a consensus president acceptable to all the parties," he said in a TV interview. "The presidential election is part of a regional consensus rather than a consensus among the Lebanese."
Machnouk, a leading figure in the Future Movement, said the election of Aoun or Geagea as president would constitute "a political coup" by one side against another.
For his part, Marada Movement leader MP Sleiman Frangieh said he did not share Berri's optimism about the presidential election,
"I don't see the atmosphere today is [conducive] to election of a president. There is nothing new in this [presidential] file," Frangieh said in an interview with Al-Jadeed TV Sunday night.
He said he would prefer a vacuum to the election of a weak president. "A strong president is the one who possesses Christian legitimacy," he added.
Health Minister Wael Abu Faour praised both Nasrallah's call for dialogue and Hariri's pro-Army stance following last month's clashes with Islamist militants in the northern city of Tripoli.
"We have started to witness some good signs in the positive and courageous statements that [former] Prime Minister Saad Hariri made … in support of the Lebanese Army," Abu Faour said in a meeting with teachers organized by the Progressive Socialist Party. "This made Hariri not only a guarantor of moderation, but also civil peace."
Abu Faour also commended Nasrallah for his speech earlier this month in which he called for talks with his political rivals. "There is positivity that we can build upon, not only concerning the presidential elections file … but to also reach a national agreement or compromise," he said.