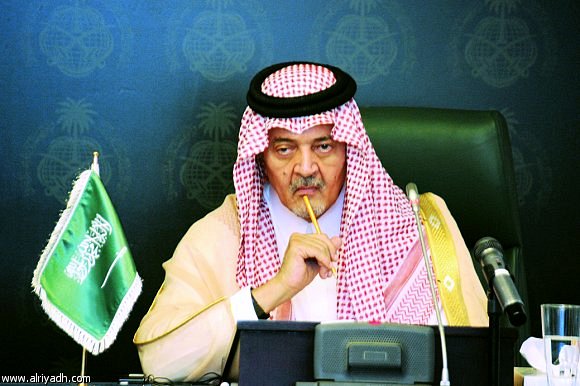 Gunmen kill five at Shiite festival in Saudi


Nov. 04, 2014/Agence France Presse
RIYADH: Masked gunmen killed five Shiite worshippers in Saudi Arabia during a major religious festival, prompting several arrests Tuesday over an attack that highlighted sectarian tensions in the Sunni-dominated kingdom.
The shooting late Monday in Eastern Province, which left nine others wounded, came as Shiites prepared to mark the peak of Ashoura, one of the holiest festivals of their faith.
Three assailants fired machine guns and pistols at the crowd in the village of Al-Dalwa, police told the official SPA news agency.
Footage posted online showed corpses lying in pools of blood after the attack in the oil-rich eastern region, where most of Saudi Arabia's 2 million Shiites live.
Bloodstains were seen on the carpet of the hall where the commemorations were being held. Six suspects "linked to the terrorist crime" were detained in raids in Eastern Province and the region of Riyadh, the Interior Ministry said.
Monday's attack was the first such incident to take place against Shiites in the kingdom. "It's very surprising because it's the first time," said Nasima al-Sada, a resident of Eastern Province. "We are shocked."
Sunni extremists consider Shiites heretics and have also targeted them in deadly attacks elsewhere in the region, including bomb blasts in Baghdad Sunday that left at least 18 dead.
The Ashura commemorations mark the killing of Imam Hussein, the grandson of the Prophet Mohammad, by the army of the Caliph Yazid in 680 AD – an event that lies at the heart of Islam's sectarian divide into Shiite and Sunni sects. Saudi Arabia's supreme council of Sunni religious authorities condemned Monday's attack as "criminal," urging Saudis to "close ranks in standing up against the treacherous criminals."
"The enemies of our religion and our homeland aim to attack our unity and stability," the council said in a statement.
Protests and sporadic attacks on security forces have wracked Shiite areas of Eastern Province where the minority community complains of marginalization.
Tensions escalated last month after a Saudi court handed down a death sentence against leading Shiite preacher Nimr al-Nimr, a driving force behind the demonstrations. Protests erupted in the region in February 2011 after an outbreak of violence between Shiite pilgrims and religious police in the Muslim holy city of Medina.
They escalated after the kingdom's intervention in neighboring Bahrain later that year to support a Sunni monarchy against an uprising led by the Shiite majority. Hundreds were arrested in a subsequent crackdown, according to Amnesty International. Nimr was shot and wounded during his arrest in July 2012, fanning tensions in the region.
After Nimr's death sentence for sedition on Oct. 15, his family accused the court of ignoring his "peaceful and non-violent approach," saying the case had caused "social and political discontent."Three days later, gunmen fired on a security patrol in the east, setting fire to an oil pipeline.
Shortly after Nimr's sentencing, a Saudi court sentenced two more people to death for participating in Shiite protests, saying it issued the verdicts "as a deterrent to others."A third person was jailed for 12 years.
In June, two people were sentenced to death for forming a "terrorist group" and other crimes linked to the Shiite protests.