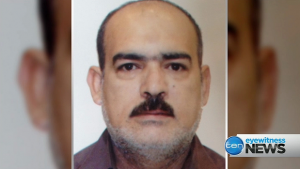 Australia: Shi'ite leader shot outside mosque after threats from Islamic State supporters


Robert Spencer
Nov 4, 2014
Rasoul Al-MusawiThe Islamic State once again demonstrates its global appeal, as its supporters bring the Sunni-Shi'ite jihad to Australia. "Religious leader shot outside Islamic centre in Greenacre following threats," by Megan Levy, Sydney Morning Herald, November 3, 2014 (thanks to Greg):
A man who was shot outside an Islamic prayer centre in Sydney's west was targeted as he locked up the building following a night observing the holy ritual of Ashura, one of the most important holidays for Shiite Muslims, according to a community member.
Witnesses claimed that a number of people had driven past the Husainiyah Nabi Akram centre on Rosedale Avenue in Greenacre just hours before the shooting, chanting in Arabic that "ISIS [terrorist group Islamic State] is coming" and "ISIS will stay".
Islamic State is an extremist organisation made up of Sunni jihadists and is involved in a violent conflict against Shiites and other groups in Iraq and Syria.
Rasoul Al-Musawi, a 47-year-old Iraqi Shiite religious leader at the centre, was shot in the face and shoulder as he was locking up the centre about 1.15am on Monday.
Witnesses dragged him back into the centre and gave him first aid until paramedics arrived and took him to hospital. He underwent surgery to remove the pellets on Monday.
Mr Al-Musawi's daughter, who witnessed the attack, said he "has done nothing wrong to anyone".
Jamal Daoud, a prominent member of Sydney's Shiite community, said a group of "extremists" had been targeting Shiite Muslims trying to enter the centre to observe Ashura, a 10-day ritual to commemorate the death of Imam Hussain, the grandson of Prophet Muhammad.
Mr Daoud claimed that a number of attacks had been carried out on the centre in recent days by extremists and "supporters of ISIS".
He said that about 8pm on Friday a man who was volunteering as a security guard at the centre was punched in the face by three men. Police are believed to be investigating that incident.
Sheikh Zaid Alsalami, from the Afghan-dominated Nabi Akram Islamic Centre in Granville, said worshippers at the Greenacre centre were predominately Iraqi.
He said that, a few days ago, a group started an argument about Shia-Sunni topics and told the worshippers to stop their drumming within the centre.