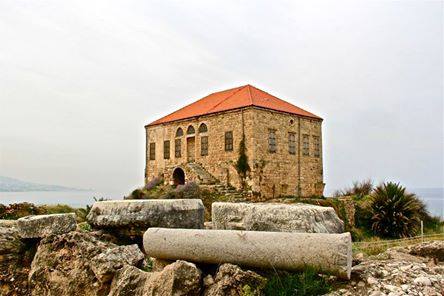 Titles For The Latest LCCC Bulletin analysis & editorials from miscellaneous sources published on October 07-08/18
Obstacles to forming a new Lebanese Cabinet/Mohamed Chebaro/Arab News/October 07/18
Lebanese author Elias Khoury: 'I feel that we are beyond despair/Rupert Hawksley/The National/October 07/18
Lebanon's PM Hariri must push on as speaker dashes of hope of cabinet agreement/Sunniva Rose/The National/October 07/18
Iran's Idea of "Human Rights": Persecute Christians/Raymond Ibrahim/Gatestone Institute/October 07/2018
Why Qatar is draining itself/Mohammed Al Shaikh/Al Arabiya/October 07/18
Saudi Aramco IPO: Back on track/Dr. Mohamed A. Ramady/Al Arabiya/October 07/18
Has secularism found a niche in Iran's Qom/Amir Taheri/Al Arabiya/October 07/18
Saudi Arabia and The US: A Peer-to-Peer Relationship/Salman Al-dossary/Asharq Al Awsat/October 07/18
Pressure mounts on Tehran for sponsoring terror/Dr. Majid Rafizadeh/Arab News/October 07/18
The 2018 Nobel Prize: Spotlighting an epidemic of sexual violence/Baria Alamuddin/Arab News/October 07/18
Titles For The Latest LCCC Lebanese Related News published on October 07-08/18
Report: Positive Govt. Drive Result of Iranian, French Pressure
Netanyahu Vows More Raids on Hizbullah Arms Shipments
Lebanese PM Resumes Govt. Formation Consultations Next Week
Canadian House Speaker tours Holy Valley: I discovered very rich aspects of the role of Eastern Christians
Bassil to Invite Gulf Leaders to Lebanon
Hariri patronizes Women's Marathon organized by Future Movement
Araji to Radio Lebanon: Hariri's optimism to form a government soon was based on available indications
Homenetmen Beirut reaps victory over Sporting Alexandria in Arab Clubs Basketball Championship
Abu Faour: Solution lies in resorting to parliamentary elections' results
Zeaiter during 'Ainata Apple Festival': For a national unity government
Army: One killed, another injured in Furn Chebbak
Obstacles to forming a new Lebanese Cabinet
Lebanese author Elias Khoury: 'I feel that we are beyond despair'
Lebanon's PM Hariri must push on as speaker dashes of hope of cabinet agreement
Titles For The Latest LCCC Bulletin For Miscellaneous Reports And News published on October 07-08/18
Iran's Khamenei says hijab the solution to sexual violence
Son denounces attempts to politicize Jamal Khashoggi's disappearance
Khashoggi family says we trust Saudi Arabia, condemn malicious agenda
Erdogan hoping for positive outcome on Jamal Khashoggi case
Saudi Arabia sends team to Istanbul to search for missing Jamal Khashoggi
Opposition Factions Need 'Several Days' to Withdraw Weapons from Idlib Buffer Zone
Palestinian Gunman Kills Two Israelis at West Bank Settlement
Israel's Netanyahu to Meet Putin to Discuss Syria
Israel Reduces Fishing Zone in Gaza
Two Israelis Killed in West Bank Shooting
President alAssad during alBaath Party's Central Committee meeting: Idleb agreement is a temporary measure
Witness: NY crash that left 20 dead was 'like an explosion'
Kim Agrees to Meet with Trump 'at Earliest Date'
Iran Parliament Passes Counter-Terror Finance Bill
Brazil Votes for New President, Far-Right Bolsonaro in Lead
The Bulletin's Link on the lccc Site
http://data.eliasbejjaninews.com/newselias18/english.october08.18.htm
News Bulletin Achieves Since 2006
Click Here to enter the LCCC Arabic/English news bulletins Achieves since 2006
Thanksgiving Day: Obligations Prayers & Wishes
الياس بجاني/عيد الشكر في كندا: واجبات وصلاة وتمنيات
Elias Bejjani/October 08/18
https://eliasbejjaninews.com/archives/67920/elias-bejjani-thanks-giving-day-obligations-prayers-wishes-%D8%A7%D9%84%D9%8A%D8%A7%D8%B3-%D8%A8%D8%AC%D8%A7%D9%86%D9%8A-%D8%B9%D9%8A%D8%AF-%D8%A7%D9%84%D8%B4%D9%83%D8%B1-%D9%81%D9%8A-%D9%83%D9%86/
Let us never forget that we have a holy obligation to always no matter what to happily keep on thanking Almighty God For His generosity, love and Graces.
This Year, Our beloved Canada celebrates on the 08th of October The Thanksgiving Day.
A blessed day by all means that is welcomed and cherished with joy, gratefulness, Hope and faith.
All principles and values of humility and gratitude necessitates that each and every one of us with faith, and hope thank Almighty God for all that we have no matter what.
To appreciate what we have it is a must to look wisely around and observe the millions and millions of people all over the world who are totally deprived from almost every thing that is basic and needed for a safe and descent life.
While celebrating the "Thanksgiving Day" Let us be grateful and thank Almighty God genuinely and with full reverence.
On this very special day we have to focus on praying and combine both faith and acts together.
We need to train ourselves to witness for the truth and to be humble and generous in giving what we can to all those who are in need.
We must recognise and understand with no shed of doubt that the only weapons that a peaceful believer can use to fight hardships of all sorts are faith, honesty, self trust, righteousness and praying.
Let us all Lebanese Canadians pray and ask Almighty God for what ever we are in need for ourselves, for others and for our beloved both countries, Canada and Lebanon.
Almighty God definitely will hear and respond in case we are genuine in our prayers and praying with confidence, faith and trust, but His responses shall be mostly beyond our understanding or grasping.
Let us Pray for on going peace and prosperity in the hospitable and great Canada that gave us a home when we needed it.
Let us pray for peace in our beloved original country, Lebanon and for freedom of its persecuted and impoverished people.
Let us pray that all Families will get together on this day to support each other and mend all differences among their members.
Let us pray that all parents will be appreciated today by their family members, honoured and showed all due respect.
Let us pray for the souls of Lebanon's martyrs that fell while defending Lebanon's dignity and independence.
Let us pray that Jesus Christ shall grant, our mother country, Lebanon, the Land Of the Holy Cedars with faithful clergymen and brave political leaders who fear him and count for His Day Of Judgment.
Let us pray for peace and tranquility in our beloved Canada, and for all countries and people over the world, especially in the troubled and chaotic Middle East
Happy Thanksgiving Day.
————-
This Is What Many Canadians Do On Thanksgiving Day?
Many people have a day off work on the second Monday of October. They often use the three-day Thanksgiving weekend to visit family or friends who live far away, or to receive them in their own homes. Many people also prepare a special meal to eat at some point during the long weekend. Traditionally, this included roast turkey and seasonal produce, such as pumpkin, corn ears and pecan nuts. Now, the meal may consist of other foods, particularly if the family is of non-European descent.
The Thanksgiving weekend is also a popular time to take a short autumn vacation. This may be the last chance in a while for some people to use cottages or holiday homes before winter sets in. Other popular activities include outdoor breaks to admire the spectacular colors of the Canadian autumn, hiking, and fishing. Fans of the teams in the Canadian Football League may spend part of the weekend watching the Thanksgiving Day Classic matches.
Background
The native peoples held ceremonies and festivals to celebrate the completion and bounty of the harvest long before European explorers and settlers arrived in what is now Canada. Early European thanksgivings were held to give thanks for some special fortune. An early example is the ceremony the explorer Martin Frobisher held in 1578 after he had survived the long journey in his quest to find a northern passage from Europe to Asia. Many thanksgivings were held following noteworthy events during the 18th century. Refugees fleeing the civil war in the United States brought the custom of an annual thanksgiving festival to Canada. From 1879, Thanksgiving Day was held every year but the date varied and there was a special theme each year. The theme was the "Blessings of an abundant harvest" for many years. However, Queen Victoria's golden and diamond jubilees and King Edward VII's coronation formed the theme in later years.
From the end of the First World War until 1930, both Armistice Day and Thanksgiving Day were celebrated on the Monday closest to November 11, the anniversary of the official end of hostilities in World War I. In 1931, Armistice Day was renamed Remembrance Day and Thanksgiving Day was moved to a Monday in October. Since 1957, Thanksgiving Day has always been held on the second Monday in October.