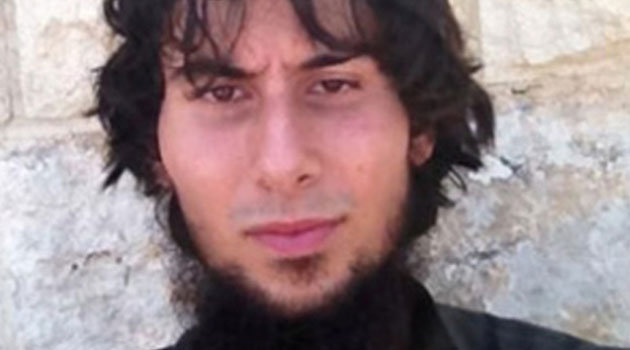 Another Canadian jihadi slips through the cracks


CBCCBC – 25/10/14

https://ca.news.yahoo.com/another-canadian-jihadi-slips-cracks-205929948.html?cmp=cafb_news
Yet another young Canadian has managed to get away to Syria to fulfil his aim of waging jihad and has boasted of his exploits online, an investigation by Radio-Canada's investigative program Enquête has found. This comes after news emerged that Martin Couture-Rouleau and Michael Zehaf-Bibeau — two men involved in the killings of two soldiers that shocked the country this week — had been blocked from leaving Canada over fears they planned to travel to the Middle East to join militant groups. But an investigation by Enquête found that a young Montrealer named Sami did make the journey to Syria. His story was featured in a special edition of the CBC'sthe fifth estate Friday.
Enquête journalists began following the journey of Sami, whose last name is being withheld, with the help of the young man himself — via his active online presence. On April 2, 2013, a photo of Istanbul was posted on the young Montrealer's Facebook page.
Sami went to Turkey to wage jihad. Easily accessible, the country is the main gateway for foreigners who want to fight in Syria.
– the fifth estate: 'The Fear Within' It was a trip motivated by his return to his Islamic roots, which apparently happened in 2011.
Sami is part of a wave of Westerners leaving their homes in countries like Canada to join rebel groups fighting the al-Assad regime in Syria.
High-risk travellers
The RCMP say there are more than 90 people in Canada considered high-risk travellers who have shown an interest in going to the battle zones in places like Iraq and Syria. Officials estimate 130 Canadians are fighting abroad, with at least 30 of them in Syria. According to Canadian journalist and commentator Murtaza Hussain, part of what may have motivated them is Canada's recent commitment in the fight against ISIS.
"You have these horrible events taking place in Syria with a dictatorship that's oppressing society, and that will generate broad sympathy with people living over there," he told the fifth estate's Mark Kelley.
"Some people will be more galvanized to take part in it and from within that group of people a smaller group will be attracted to extremist ideologies and extremist reaction to that.
"When you talk about kids going over to join groups like Islamic State, you're seeing people who are engaging in a nihilistic response to terrible circumstances."
'A lifestyle'
On Twitter, Sami wrote that "Islam should not be a style, but a lifestyle."
At the time, Sami was active on social networks under the pseudonym El Sami, and under his fighter name, Abu Safwan (al Kanadi — or the "Canadian"). On Facebook he posted, "They told me: There is only one life, you have to know how to live it. I answered: There is only one death, you have to know how to prepare it." On Facebook, Sami also posted about several Montreal mosques, including one in Pierrefonds where Enquête met someone who knew Sami "once he became religious." "It's not since his adolescence, but since he's been an adult. It's from that point that he changed, because I know that before then, he was not like that," the man said.
A criminal record
Sami was born in Montreal in 1988. His mother, a Quebecer, and his Syrian-born father divorced shortly afterward and Sami lived with his father from the age of 18 months. Enquête had trouble finding anyone who remembered his time at École secondaire Dorval-Jean-XXIII, and he left home at a young age. His last known address was in Pierrefonds, where Sami went from one job to another. According to Enquête's investigation, he called his father from time to time to give him an update or when he needed some money.
Someone close to the family said Sami had "many problems," including drugs and alcohol.
Enquête discovered he also had problems with the law.
In 2010, Sami was involved in a violent assault. Following a fight in a bar, Sami and some accomplices entered the home of a couple by smashing down the door. They attacked the man.
"It was Sami who gave me the most violent swings," said the victim. Sami was convicted. The judge said the motive for the attack remained unclear, but he suspected a connection with drug trafficking. In April 2013, Sami was to appear in court for another charge of assault, but he did not show up. An arrest warrant was subsequently issued.
A religious awakening
Benjamin Ducol, an expert in radicalization and social media and a researcher at Laval University, has interviewed several young jihadists and their families — mainly in France and Belgium. "In almost all those who go to Syria to join jihadist groups, we always have this phase of religious awakening where people will finally rediscover their religion or will directly convert to Islam," Ducol said. "It's a bit of a do-it-yourself kind of identity that occurs in these people. They learn the religion quickly — in an extremely superficial way."
According to Hussain, this strain of Islam is highly attractive to young people like Sami.
"It offers camaraderie, a sense of purpose," he told the fifth estate.
"It's something you may get from a gang, but supercharged by the fact that your existential needs are met, too. It offers you a chance to be part of something greater than yourself and a way to expiate your past sins and be part of something that in your own mind seems to be righteous."
The RCMP has taken an interest in Sami's case. If he returns to Canada, he could face terrorism charges since the Canadian government has declared the al-Nusra Front to be a terrorist organization.