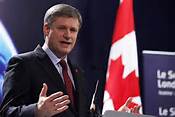 Ottawa shooting magnifies extremism's lone-wolf threat
Thursday, 23 October 2014 /Joyce Karam /Al Arabiya
Two attacks in one week mark an unprecedented escalation in the terrorism threat for a country like Canada. Martin Couture Rouleau struck two members of the Canadian military with his car in Quebec on Monday before getting killed and Michael Zehaf-Bibeau is believed responsible for the attack in Ottawa yesterday, killing a soldier at the National War Memorial and breaking into the Parliament building.
Both attacks have the hallmarks of "lone wolf" terrorism, and the profile of Rouleau and Zehaf-Bibeau fit that of radicalized recruits of al-Qaeda or its more trending contemporary the Islamic State in Syria and Iraq (ISIS). Both men have been on the Canadian intelligence radar and Roleau had his passport seized while Zehaf-Bibeau was arrested five times for alleged drug use. Also significant is that both men are converts to Islam and Zehaf-Bibeau has been described as "radicalized" by the government. Neither man has been linked to either ISIS or al-Qaeda definitively, but the acts do beg the question of whether they were acting alone.
Lone wolves' threat
The lone-wolf style of terrorism, whereby one individual plans and carries out the attack, is not by any means nascent or exclusive to extremist groups such as al-Qaeda or ISIS. It is as old as Ted Kaczynski, the "unabomber," who carried series of bombings in the United States between 1978 and 1995. It is also versatile in its roots in that it also encompass anti-Islamist terrorists such as the Norwegian Anders Breivik who killed 69 teenagers in 2011, or the neo-Nazi Neil Lewington who is serving a life sentence in Britain.
"Lone wolf attacks are a product of both increased recruitment efforts in the West"
In the case of al-Qaeda and ISIS, lone wolf attacks are a product of both increased recruitment efforts in the West, and their failure to execute a grand scale attack in the form of 9/11. Hence, and following September 2001 and the degradation of al-Qaeda central in Afghanistan and Pakistan, many sympathizers with the organization attempted to carry out attacks in the West. In 2009, Jihadi Jane was convicted for planning terrorist attacks, Nidal Hassan the former U.S. soldier opened fire killing 13 of his colleagues, and Faisal Shahzad attempted to blow up his car in Times Square in New York. Their names are only few examples of a long list of lone wolves who share many similarities with the profiles of Rouleau and Zehaf-Bibeau.
Other than their strong ideological leanings, lone wolves fit the background of socially isolated individuals or loners who plan and deliberate on their own how to carry a terrorist operation. Their strength is in their ability to plan creatively, stay under the radar and not be caught while communicating with fellow extremists or other groups. The weakness, however, is in their limited capability as individuals to orchestrate a big attack such as the London bombings which were coordinated and carried by four terrorists in 2005.
ISIS recruitment and returnees
ISIS has a superior ability when compared with other terrorist organizations in recruiting and attracting Westerners online. More than 40 percent of ISIS is made up of foreign fighters and the expansion of its cyber and territorial presence in the Levant along with its need to respond to the U.S. led airstrikes, increases the threat of lone wolf attacks in the West today. ISIS is succeeding at bringing delusional Islamic youth from Sydney to Saint Paul, who have joined its ranks in Syria. Just this week, the FBI returned from Frankfurt airport three American girls to Denver, spoiling their fantasy to join the land of the Caliph. Others such as the Australian teen Abu Khaled have made it to Syria and is now the spokesperson for ISIS, while Mamunur Roshid, a British citizen was killed in fighting with ISIS in Kobane.
Social media provides ISIS with a venue that was not as vastly available to Osama Bin Laden in 2001. YouTube videos in English, personalized messages to the Somali community in Minnesota, and a glossy monthly magazine in English speak to a big media operation by ISIS to speak to the West. Al-Qaeda has mostly communicated in Arabic, on the other hand.
The threat of returnees and those carrying lone wolf attacks is also more visible with ISIS than al-Qaeda. The shooting on Brussels Jewish Museum by Mehdi Nemmouche in May is one example of the threat that those returnees represent following training on using arms and explosives in Syria and Iraq. U.S. intelligence has pointed out that it's nearly impossible to track all the returnees from Syria or fetch accurate data on those who have gone there.
As the events in Canada illustrate this week, combatting lone wolf attacks is a complicated and daunting task. While improved counterterrorism capability and legislations have prevented large scale attacks in the West and the Gulf, the lone wolf threat is on the rise, as a logical answer to ISIS in cashing in on its recruitment efforts and responding to the air campaign.