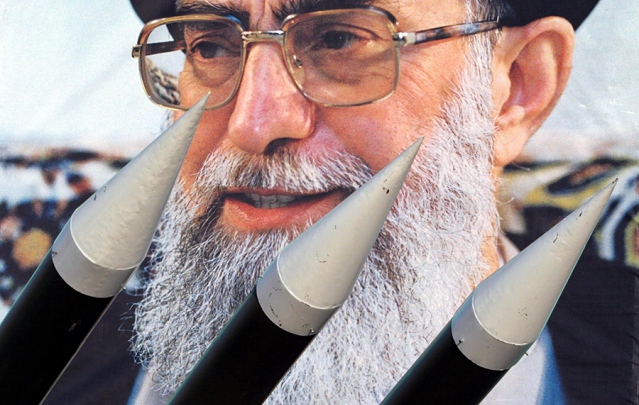 Second extension of nuclear talks with Iran on the table
By MICHAEL WILNER/10/22/2014/J.Post
 WASHINGTON – Western governments will reluctantly consider an extension of negotiations with Iran over its nuclear program should world powers fail to clinch a comprehensive deal by November 24 – a move Israel would support, sources told The Jerusalem Post this week. Informal discussion of an extension beyond the self-imposed deadline – the second since talks began in January, with the aim of ending international concerns over the nature, purpose, size and scope of the Iranian program – has already started despite five weeks left on the clock. That is because Western diplomats see no movement from their Iranian counterparts. This week, Tehran put forth a proposal it considered chock-full of concessions, but which US and European negotiators dismissed as nothing new.
"The bottom line is that they do not appear willing to limit their enrichment program to a level we would find acceptable," a European diplomat said. "We may have no choice but to extend the talks past November… It's either that or let the talks collapse."
Responding to this article, one Israeli official told the Post that Israel would prefer a second extension to the deals currently under discussion at the negotiating table. Such an extension is allowed under the Joint Plan of Action, an interim agreement reached last year by world powers and Iran that temporarily froze the crisis. The JPOA grants the parties up to a year to negotiate. Israel has vowed to oppose a "bad" nuclear deal with all the tools at its disposal: public diplomacy, the lobbying of foreign parliaments, and perhaps even unilateral military force against Iranian assets, Prime Minister Benjamin Netanyahu suggested earlier this month. But the possibility of no deal – which includes an extension of talks in the short term, so long as caps and sanctions on the program remain in place – was not opposed by the Netanyahu government in July of this year, when the first extension was announced. That logic stands for a second extension, the Israeli official said. "Who is going to announce the Iran nuclear talks have failed and cannot continue?" said Patrick Clawson, director of research at the Washington Institute for Near East Policy. "Consider the Israeli-Palestinian talks under way for more than 20 years: Not everyone thinks they have been a grand success, but neither side is willing to declare them over, finished and done for."At the table with the US, United Kingdom, France, Russia, China and Germany, Iran is no longer demanding a total end to sanctions in return for curbing its nuclear program. It will now accept an initial lifting of only the latest, most damaging sanctions, its negotiators say. But Western officials assert that the Iranians have repeatedly been told that sanctions would end gradually, each measure being suspended and later terminated only after demonstrated Iranian compliance to a deal. "In the likely event that no comprehensive resolution can be achieved by the next deadline, another modest interim agreement is by far the most likely prospect," Clawson said. Israel wants the infrastructure of Iran's vast program dismantled, and its uranium enrichment to cease completely. Iran has vowed not to dismantle any of its architecture and has, as of August, suggested quadrupling its operational uranium-enriching centrifuges. Addressing the suggestion of an extension last week, State Department spokeswoman Jen Psaki said that the focus on November 24 was serious and deliberate. "We want to send a strong message that our focus remains on the November 24 deadline, and that is where our focus remains," Psaki said. "We're just not going to get into ruling in or out things at this point in time.""We continue to believe we have the time needed to get a deal done," she added. Reuters contributed to this report.