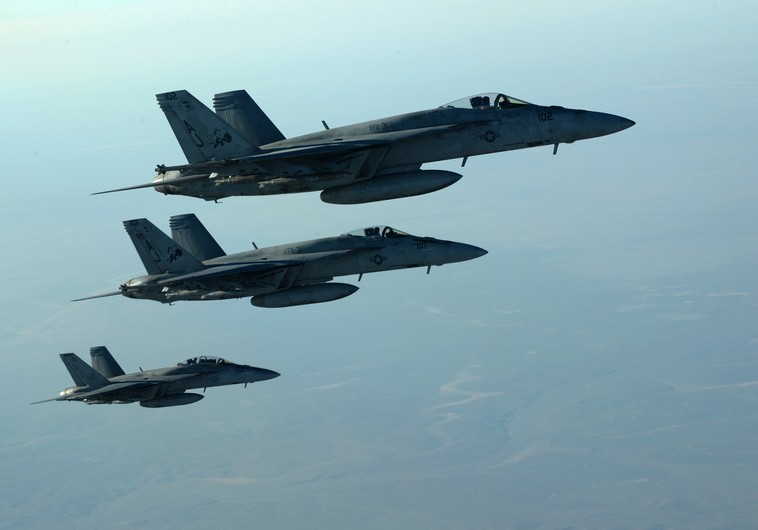 Israeli Air Force Ups Alert Over ISIS Crews Flying Captured Syrian MiGs (VIDEO)
October 18, 2014
Author: Dave Bender/.algemeiner
http://www.algemeiner.com/2014/10/17/israeli-air-force-ups-alert-over-isis-crews-flying-captured-syrian-migs-video/
 The Israeli Air Force has raised its alert level in the north over reports that Iraqi defector pilots are training ISIS air crews to fly missions using captured Syrian MiGs warplanes, Israel's 0404 News said Friday. Israel is concerned that the militants might opt to use the aircraft to carry out attacks against Israeli targets, despite the Jewish State's substantial air defence capabilities. After heavy fighting in late August, ISIS militants overran the al-Tabqa air base on August 24th, and captured three Syrian MiG-21 or MiG-23 models, as well as missiles and related gear, according to the London-based Syrian Observatory for Human Rights (SOHR), the International Business Times reported. "They have trainers, Iraqi officers who were pilots before for [former Iraqi president] Saddam Hussein," according to witnesses, who said they saw the jets in Aleppo, in northern Syria. It is unclear how many Iraqi pilots – or fliers from other Arab countries, for that matter – have joined ISIS forces. "People saw the flights, they went up many times from the airport and they are flying in the skies outside the airport and coming back," SOHR head Rami Abdul Rahman said, according to the report. The reports compound Israeli concerns over evidence that ISIS militants have taken control of some Syrian chemical weapons stockpiles, including sarin, VX, and mustard gas agents. On September 23, an Israeli Patriot missile shot down a Syrian Mig 23 bomber that strayed into Israeli airspace over the eastern Golan Heights. "This jet could have reached the center of the country within a short time," according to IDF officials. "In under a minute, it would have been over Lake Kinneret (the Sea of Galilee), and within five minutes, it could have gotten to any place," an air force officer said. "This decision is in line with our policy of intercepting all intrusions into our air space," he said. The two crew members, who were believed to have survived the hit, were filmed by a Syrian ejecting from the craft, and landing within Syrian territory.In 1989 a Syrian pilot flying a Mig 23 defected to Israel (see photo). An Arab pilot flew a Mig 21 to Israel in 1966, in a similar defection.