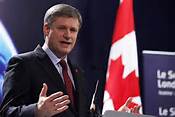 Canada/CSIS getting more powers to track suspected terrorists as details emerge of new federal anti-terror bill
Dylan Robertson, Postmedia News | October 15, 2014 /National Post
OTTAWA — The federal government will unveil new measures Thursday to give federal security agents more power to track suspected terrorists.
Public Safety Minister Steven Blaney is to announce the content of a bill he aims to table next week, according to government sources. The bill would enhance powers for the Canadian Security Intelligence Service, including:
* Allowing CSIS to obtain information on Canadians fighting abroad with terrorist groups through the "Five Eyes" spy network, which includes Canada, the United States, the United Kingdom, Australia and New Zealand.
* Letting CSIS more easily track Canadians engaging in terrorist activities abroad, and similarly helping a Five Eyes country track its nationals working with terrorist groups in Canada.
* Giving CSIS informants the same anonymity accorded to police sources.
Mr. Blaney will make the announcement when he meets with provincial and territorial ministers for justice and public safety in Banff, Alta. The House of Commons doesn't sit until next week, when the government aims to introduce the bill.
The Five Eyes proposal comes after the Federal Court slammed CSIS for spying on Canadians abroad using partner-agency warrants. In a case last November, Justice Richard Mosley deemed the approach a back-door way of spying on Canadians on foreign soil that put them at risk of being detained abroad.
The proposal to give informants more protection follows a Supreme Court of Canada decision in May on suspected terrorist Mohamed Harkat. The court ruled that those who work as informants for CSIS already have their identifies protected, and don't need the blanket animosity accorded for police sources — known as "class privilege." At the time, the court said Parliament could create a new type of legal privilege for CSIS informants.
The measures come two weeks after Prime Minister Stephen Harper promised new legislation in the House of Commons while announcing Canada would send CF-18s to Iraq on a six-month combat mission.
"The government will continue to be seized with the broader terrorist threats against Canada. We have strengthened laws in this country to deal with the issue of so-called Canadian foreign fighters," he said. "We will soon bring forward additional measures to strengthen the ability of our security services to monitor aspiring terrorists to, where possible, prevent their return to Canada or to, where that is not possible, give greater tools to be able to charge and prosecute."
The government has been touting two messages this fall: that Canada is threatened by terrorist groups, but security agencies like CSIS have already managed to thwart all significant plots.
Liberal public safety critic Wayne Easter, who wasn't aware of the specifics of the upcoming bill, said he'd support giving CSIS more powers, as long as they balance justice for accused terrorists.
"We have to find a way to give these people justice under the law so you're not falsely accusing people. They need someone way to defend themselves," said Mr. Easter, who served as solicitor-general in 2002, after the Liberal government implemented security measures to respond to the 9/11 terror attacks. "But also from a government and a policing perspective, you can't jeopardize your informants or your techniques in getting information."
Mr. Easter says the public safety ministry has become overly politicized, citing Mr. Blaney's remarks that 80 returning terrorists "have violated Canadian law" while none have been charged.
"One has to ensure national security isn't being used for ulterior motives in terms of spying on some people and not others," Mr. Easter said.