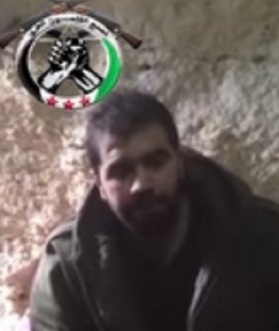 Hezbollah's battle-scarred image is being shaken
Diana Moukalled /Al Arabiya
Wednesday, 15 October 2014
Hezbollah's media wing and those media outlets aligned with it tried to limit the spread of a video distributed by the al-Nusra Front which shows an attack on a Hezbollah post in the Lebanese border town of Brital a few days ago. The video showed dead Hezbollah fighters and al-Nusra fighters calmly and coldly roaming the town before they finally gather whatever ammunition and equipment they find and leave. The video is being branded the first footage of an announced strike targeting Hezbollah ever since it got involved in the Syrian war. However, this attack took place in Lebanon and not in Syria and it was carried out by non-Lebanese gunmen who violated the supposed sovereignty of Lebanese territory, killing Lebanese citizens and raiding a post before withdrawing. Hezbollah and media outlets in support of it made efforts to contain the spread of this footage and took it down from YouTube. However, the photos spread and Hezbollah suffered a major relapse.
Qusayr and Yabrud
This time, Hezbollah's defeat was in the Lebanese town of Brital and not in Qusayr or Yabrud – the Syrian towns it invaded on the basis of combating terrorism and eradicating takfirists. Hezbollah created media campaigns purporting that Qusayr and Yabrud were bases of terrorism and asserted that the towns had to be overrun to protect Lebanon. "The victories which Hezbollah championed were illusions and these illusions are killing us in Lebanon"The question was always how this conquest of Qusayr and Yabrud would backfire. Here we are today witnessing how these conquests resulted in deaths, captivities and concern in Lebanon. Qusayr and Yabrud were two Sunni Syrian towns which a Lebanese Shiite force entered. Brital is a Lebanese Shiite town which a Syrian Sunni force entered. This is the formula that no one can miss.. When Hezbollah entered Qusayr, a video showed its fighters flying their banners in the town and Hezbollah Secretary-General Hassan Nasrallah said the mosque was Shiite and Hezbollah had restored it from takfirists. Al-Nusra has come to Lebanon and this armed terrorist group has been supplemented with Lebanese members. Al-Nusra has managed to drag Hezbollah into a battle inside Lebanon and the battle is no longer only in Syria.
Photos and videos granted proof of Hezbollah's doings.
Al-Nusra members standing on Brital's outskirts, taking a video of the town and uploading it to YouTube make it seem as though the group is playing a game and is aware of its influence. Hezbollah has invested in its image, power and audience's trust. Al-Nusra did not shake Hezbollah's relationship with this audience but it's begun to shake this audience's trust in Hezbollah's power. This is significant and Hezbollah's reaction via the operation it carried out in Shebaa Farms a day after the attack is an indication of the size of the injury it sustained in Brital. Al-Nusra violated Lebanese sovereignty and this resulted in the need for a united Lebanese stance. Footage of Hezbollah's fighters in Qusayr caused pain for Syrians – pain similar to what we feel when we learnt al-Nusra trespassed our borders first in Arsal and then in Brital. The victories which Hezbollah championed were illusions and these illusions are literally killing us in Lebanon.