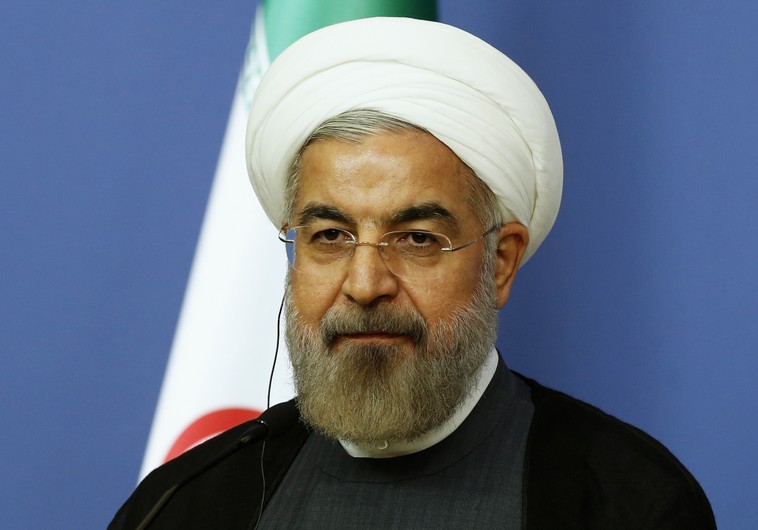 Moving on: Rowhani wants to leave the nuclear issue behind
Tuesday, 14 October 2014
Camelia Entekhabi-Fard/Al Arabiya
President Hassan Rowhani of Iran is not reminiscent of any of his predecessors. He, in my view, is not charming and intellectual like Mohammad Khatami and not as harsh and socialist and Mahmoud Ahmadinejad.
He is instead more of an in-between character, able to move between the hardliners and his reformist supporters. A year into his term, he has butted heads with both, however, on Iran's nuclear file.
The nuclear issue is at a complicated stage which perhaps explains why the president has not opened up to the nation.
Of course, in any presidential campaign the candidates speak differently and promise many things. It often happens that they cannot deliver on those promises, especially in Iran where the president is observed and supervised by the supreme leader. Working with Ayatollah Ali Khamenei and securing his support is important and difficult.
"Iran is quietly working hard to convince the Western powers that its nuclear program is peaceful"
Despite his being in office for over a year, we still do not know the real Rowhani. His foreign trips are limited to a few visits to central Asia and Caucasus with a few trips to Russia and the United States.
When it came to media briefings and interviews, most of the questions were about Iran's nuclear program. Even the two speeches he delivered to the Security Council at the United Nations were mostly based on the nuclear file.
Neither Rowhani nor his Foreign Minister Mohammad Javad Zarif began their tours by visiting Saudi Arabia or other heavyweight Arab countries. Iran did show interest in improving relations with Saudi Arabia, but so far it seems that no concrete steps have been taken.
At the present time, Iran is quietly working hard to convince the Western powers that its nuclear program is peaceful.
It seems like Iran and the West are keen to wrap-up the nuclear disputes by the November 24 deadline so they can move on to other matters such as the regional fight against terrorism.
Iran is certainly interested to get involved in with regional matters in a positive and constructive way after almost four decades of isolation.
Thirty six years after the revolution, Iran is still experiencing an identity crisis among the international community and deem economic problems due to the sanctions imposed because of the nuclear program and problems that arose after the infamous hostage crisis.
These harsh images of Iran's past make the country look like an unfriendly nation and President Rowhani has long way to go before he secures a second term.
Once he has finished with the nuclear talks, he will have a host of other issues to focus on, including domestic issues such as imprisoned journalists, freedom of speech and human rights.
Iran needs to make sure its allies in Syria and Lebanon are safe. Hezbollah is more important to Iran than a few journalists in prison and that is simply why the president has to take the risk of challenging his authority to protect them.
At his press conference in New York City on September 26, Rowhani clearly called Hezbollah part of the Lebanon's national government, not a terrorist or militia group.
Iran's head of the National Security Council Ali Shamkhani was sent to Syria and Lebanon on Saturday according to IRNA, Iran's state news agency. Shamkhani, in a press encounter with the media, told them of Iran's readiness to cooperate in the defense and mobilization of Lebanon's army. From now on, even if Iran wants to support Hezbollah or help them it would be coordinated directly with Lebanon's government which helps Hezbollah to get more politically engaged and save face.
Just because Iran has not been publically invited to join the anti-ISIS coalition, it doesn't change the fact that Iran is a very important player in the fight.
As for the new strategy President Rowhani has for his nation, all the values and importance of the revolution can be protect and observed once Iran's regional activities are accepted and legitimized at the eyes of the international community.
Rowhani understands that Iran can't continue to speak with aggressive language and irritate neighbors, which is simply used as a double edged sword against itself and its national security.
Rowhani has a plan to put an end not only to the nuclear disputes but also to matters like Iran's sponsoring of terrorism by legitimizing the activities of Hezbollah by associating them with the Lebanese government like what he does with Iran's Quds Force. The activities of the Quds Force are never publicly discussed but Rowhani openly talked in New York about this force's activities and the support that has been given to the Kurds in Iraq against ISIS.
If Rowhani could define the activities of both groups, it would be a huge success.
Iran's next goal after the nuclear talks is securing its allies rights and its own power in the region. President Rowhani handled the questions about Syria and Iraq quite well and carefully in New York without making any provocations. It seems he wants to move on from the nuclear issue.
This article was first published in al-Hayat in October 2014.