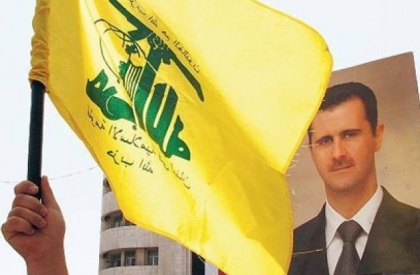 With brazen attack inside Israel, Hezbollah lays down new ground rules
BY AVI ISSACHAROFF October 8, 2014
The Times Of Israel
http://www.timesofisrael.com/with-brazen-attack-hezbollah-lays-down-new-ground-rules/
The ring of explosives detonated alongside an IDF patrol on the border with Lebanon on Tuesday was another in a series of messages from Hezbollah to Israel. It was a brazen attack, carried out inside Israeli territory, the message being that, from now on, every incident in which Israel causes Lebanese injuries will be greeted with a response along the Lebanese or Syrian borders
As opposed to other recent cross-border attacks, in which the perpetrators didn't claim responsibility, the message this time was loud and clear: a full admission by Hezbollah. The claim of responsibility also gave a reason for the attack.
"The Group of the Martyr Ali Hassan Haydar detonated an explosive device in the Shebaa Farms," the Shiite group said in a statement, using the Lebanese name for the Mount Dov region, where the attack took place.
Haydar was a Hezbollah sapper killed on September 5 in Lebanon while attempting to defuse an explosive device attached to an alleged Israel spying apparatus discovered that day. Hezbollah vowed revenge.
At first blush, the developments in Mount Dov, including the Hezbollah claim, appear to portend a larger conflagration on the horizon. The potential for a deterioration of the situation is only increasing, with the Shiite group trying to lay down new red lines for Israel — red lines that Israel is likely to cross: Israel will almost certainly continue to disrupt the smuggling of game-changing weapons from Syria to Lebanon (indeed, those violate Israel's own avowed "red line"), "forcing" Hezbollah to respond the next time it or its allies come under IDF attack.
Still, there are no indications that either side has real interest in a sustained conflict. Israel, fresh out of a 50-day war in the Gaza Strip with a not-insignificant hole in its defense budget, is mostly looking for quiet. The leadership in Jerusalem, which well understands that another war is likely to damage its position, is wary of the consequences of a wide-ranging campaign against Hezbollah, with many more rockets hitting Israeli cities than during the conflict this summer, and many more casualties.
The Shiite organization, meanwhile, is taking advantage of Israel's wariness in order to establish a new set of ground rules. And yet one doubts whether Hezbollah, which doesn't have many available fighters, is seeking to escalate the situation to all-out war or even a more limited conflagration. The organization is tied up with a war that has already been raging for three years, fighting alongside President Bashar Assad's forces. This week, eight of its fighters were killed in battles in Syria's Qalamoun region. In all, a third of Hezbollah's forces are currently in Syria, where they're battling a plethora of Sunni extremist groups, including the notorious Islamic State.
It's thus likely that in the coming months we'll see occasional flare-ups along the border but no all-out escalation. And yet, the outcome of Tuesday's attack, which wounded two soldiers, could have been much worse, and one is forced to recall that in July 2006, no one predicted that a cross-border attack (with far more dire results) would precipitate the Second Lebanon War.