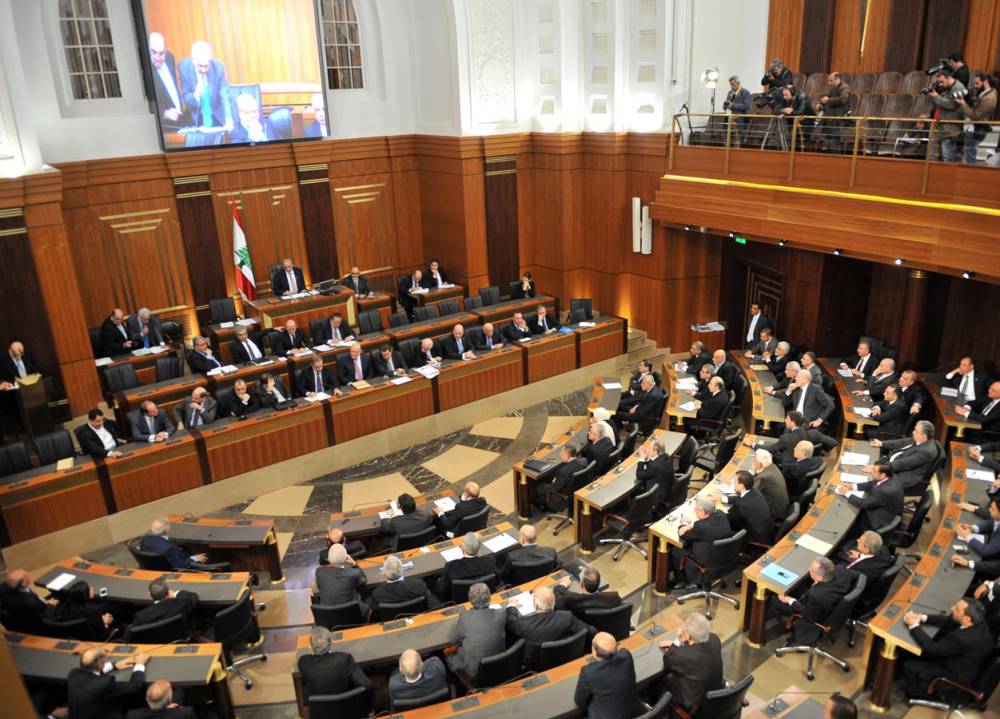 Michel Aoun sends envoy to Iran


Joseph A. Kechichian/Gulf News/February 8, 2016
Beirut: On the heels of his declaration that Hezbollah defends Lebanon by fighting in Syria, and according to the Kuwaiti daily Al Anba, the Free Patriotic Movement leader Michel Aoun dispatched Jean Aziz, a media adviser and an OTV presenter, to Iran for "discussions" about his presidential candidacy.
It was unclear why Aoun sought Iranian clearance especially since he and all March 8 tenors blamed the Kingdom of Saudi Arabia for obstructing the elections. Many wondered whether the Aziz visit was coordinated with Hezbollah, Iran's nominal force in the country, to reassure that Aoun would remain faithful to the FPM-Hezbollah Mar Mikhail Memorandum of Understanding of February 6, 2006 instead of applying the 10-point accord signed on January 18, 2016 with the Lebanese Forces, a rival Christian party. On Monday, and ahead of the scheduled 35th parliamentary session to elect a head-of-state, Speaker Nabih Berri described the announced Hezbollah boycott as "democratic" though he urged rival candidates — Aoun, Marada Movement chief Sulaiman Franjieh and the Progressive Socialist Party candidate Henri Helou — to compete for the post by heading to parliament. "The boycott of parliamentary electoral and non-electoral sessions is a democratic and constitutional right adopted in parliaments in all countries, including the United States," Berri informed his visitors on Sunday, though his physical absence from most of the 35 sessions was well noted too. Lebanon has been without a president since May 24, 2014, when Michel Sulaiman ended his term of office without the election of a successor. Amid mammoth electoral disputes, discussions heated up on a government proposal to increase the price of gasoline and, nearly nine months after Lebanese leaders created a "trash" crisis, a contract between "Monday and Wednesday" to export tonnes of accumulated garbage. Meanwhile, and already at odds on just about every contention on account of personal interests, rival parliamentarians entertained a 5,000 Lebanese lira (Dh12.2) increase for gasoline, which would be added to the regular price that hovered around 20,000 lira (Dh48.7) for twenty litres. The proposal was a significant financial burden though growing deficits required new taxes. Whether this hotly debated proposal will be implemented was impossible to know even if the state required new revenues to cover huge deficits. One of the most critical new expenses will be the large amounts — estimated at over $250 per tonne — devoted to exporting trash. According to Agriculture Minister Akram Chehayeb, some of the accumulated garbage will be exported before the end of the month. A British firm, Chinook Urban Mining International, will apparently export garbage that is less than 45 days old to Russia, though where the remainder would go was still kept under wraps, even if few could figure out how the age of the accumulated garbage will be determined. For now, and beyond the price associated with these exports, the Lebanese were wary of serious health hazards. For the #YouStink movement and other civil society groups, the deadliest disease in the country was the political variety that added barriers to well-honed sectarian performances.
Presidential Elections Postponed again as Harb Calls for Amendment that Forces MPs to Attend Polls


Naharnet/February 08/16/The 35th session to elect a president was postponed on Monday following a lack of quorum at parliament as officials voiced their ongoing disappointment with some blocs' boycott of the polls. Speaker Nabih Berri scheduled a new electoral session for March 2. Telecommunications Minister Butros Harb lamented after the failed meeting the current state of democracy in Lebanon, calling for an amendment to the constitution that forces lawmakers to attend the polls. "We are studying an amendment that would obligate MPs to attend elections otherwise risk losing their seat at parliament," he told reporters. Another amendment calls for a head of state to remain in his post until a new president is elected in order to avert a prolonged vacuum similar to the one Lebanon is witnessing, he revealed. Lebanon has been without a president since May 2014 when the term of Michel Suleiman ended without the election of a successor. Ongoing disputes between the rival March 8 and 14 camps over a compromise candidate have thwarted the polls. Some observers were optimistic that a head of state would have been elected during Monday's session following Lebanese Forces leader Samir Geagea's endorsement of his longtime rival Change and Reform bloc chief MP Michel Aoun as president. Over the weekend however, Hizbullah, Aoun's main ally, announced that its lawmakers will not attend the electoral session unless an agreement is reached to elect the MP. Harb condemned this approach, saying sarcastically that parliament should only serve as a place of celebration where it would celebrate any political agreement that is made in advance. Monday's electoral session saw the attendance of 38 March 14 alliance MPs, 13 from the March 8 alliance, and seven independent figures. Head of the Kataeb Party MP Sami Gemayel said after the electoral session: "It is time that we adhere to democracy.""Not everyone can win in politics as it is about winning and losing," he noted."Democracy has existed in Lebanon for 80 years and we are now burying it and harming the Lebanese people," he said.LF MP Georges Adwan later stressed that the party "is seeking rapprochement between Aoun and the Mustaqbal Movement," while noting that "Hizbullah must reach an understanding with Marada Movement chief MP Suleiman Franjieh."Franjieh is also running for the presidency.