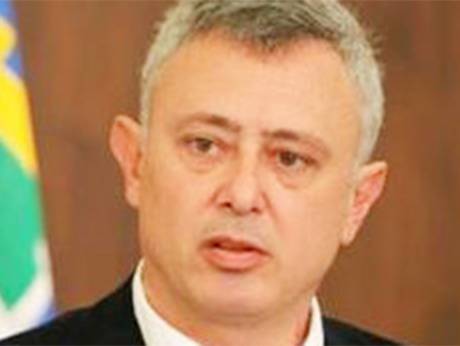 Hariri could formally endorse Franjieh




Political game over Lebanon presidency becomes more convoluted by the day


Joseph A. Kechichian/Gulf News/February 01/16
Beirut: Al Diyar, a paper that is owned by a pro-Syrian retired Lebanese military officer, Charles Ayyub, claimed on Sunday that former Prime Minister Sa'ad Hariri would formally nominate Sulaiman Franjieh for the Lebanese presidency on 14 February, the 11th anniversary of his father's assassination that, should it occur, will likely further upset the country's political balance of power and add to the existing polarisation.
Clandestine discussions emerged in November between Hariri, Phalange Party leader Samir Gemayel, and Druze leader Walid Junblatt in Paris where Franjieh's name was discussed as an alternate nomination.
The move angered Lebanese Forces leader Samir Geagea, who had been the official choice for the anti-Syrian March 14 coalition. In a shocking move, Geagea announced in January that he would in fact back his rival, Free Patriotic Movement leader Michel Aoun, instead.
The move upped pressure on the Iranian-backed Hezbollah group, as its critics insisted it was not interested in electing a president at all, and would rather keep the country leaderless.
In a speech on Friday, Nasrallah refused to rule out Franjieh's candidacy which proved to observers where his loyalties actually lie.
If Hariri were to formally back Franjieh on February 14, he would thus usher in a theoretical March 8 clash, given that Hezbollah's first candidate remains Aoun.
He would also push a pro-Syrian contender that, for the super-sensitive Lebanese, carried dangers associated with the country returning to a fold from which its presumably liberated itself in 2005 after a three-decades long nightmare.
It was impossible to determine whether the Al Diyar assertion was accurate, especially since the newspaper was not known as a paragon of accuracy, nor was Ayyub identified as an unblemished journalist.
In the event, it did not take long for Franjieh to come out with his own bizarre reportage, when he asserted—also on Sunday—that he was ready to withdraw his candidacy—since apparently he no longer felt the need for anyone to nominate him—if Hariri backed Aoun instead.
Speaking to the NBN television network, Franjieh declared that he would "not concede to Aoun unless the possibility of the latter winning the presidency becomes guaranteed," presumably because he was not ready to risk losing his own nomination in the process.
The interview carried a generous dose of hubris, especially as the Marada Movement leader claimed that the Paris meeting with Hariri was on the record—as Culture Minister Rony Araiji took down "minutes"— and, even more interesting, that he, Franjieh, informed Hezbollah of what transpired.
According to this latest version, Franjieh affirmed his readiness to "tear up" any paper of understanding between him and Hariri if Hezbollah did not approve.
Similarly, when Hariri allegedly asked him about the militia's weapons, the contender informed his host that there was "no need to discuss this issue".
In other words, what Franjieh confirmed was that the former premier was preoccupied with the weapons issue, but that he—perhaps aware of matters that surpassed the former prime minister—dismissed it as a non-starter topic.
Hariri, according to Franjieh, did not bargain with him to return to the premiership, the preferred topic of so many observers during the past few weeks.