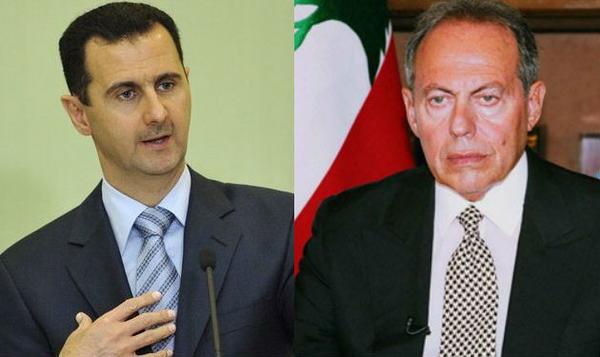 The Arabs and Turkey align to topple Assad


David Ignatius/The Daily Star/May. 15, 2015
As Arab leaders and President Barack Obama have met this week to discuss Middle East security, developments in Syria could bolster the opposition's campaign to topple the regime there. Driving the opposition push in Syria is a new working relationship between Saudi Arabia, Qatar and Turkey, the key backers of the rebels in northern Syria. Those countries had been at loggerheads since the Syrian revolution began in 2011, and their internecine quarrels and proxy wars were debilitating for the opposition. Conversely, their new alliance has bolstered the opposition's chances – and have led to major gains on the battlefield.
The partnership on Syria appears to have been brokered in part by Sheikh Tamim bin Hamad al-Thani, the emir of Qatar, the Persian Gulf leader who has the closest relations with Turkey. The rapprochement also seems to reflect a change in policy by King Salman, the new Saudi monarch who has moved his country toward closer cooperation with Qatar and Turkey after years of enmity during the reign of his predecessor, King Abdullah. By pumping weapons to Syrian rebels across the Turkish border, the three countries have forged a new opposition coalition known as the Army of Conquest, which has made significant gains over the past two months in Idlib province and other areas in the northwest. The regime army, loyal to President Bashar Assad, appears to be exhausted after four years of fighting and no longer able to hold some contested ground.
Assad's difficulties are linked to the wider Middle East situation because of his dependence on Iran. As the Obama administration has sought a nuclear deal with Iran, America's Arab allies have moved to challenge Tehran and its proxies more openly, first by military intervention against the Iranian-backed Houthis in Yemen and now by the bolder policy in Syria. Iran and its Shiite allies are facing significant pressure from the emboldened Sunnis, arguably for the first time in decades. A tricky problem is that the rebels have been fighting alongside a group called the Nusra Front, an affiliate of Al-Qaeda. Sources said Tuesday that it's likely that in coming days a Nusra Front faction will split publicly from Al-Qaeda and join the Army of Conquest. This could be a tipping point in the north, with a broad coalition allied against both the Assad regime and ISIS. Jordan and Israel have developed secret contacts with members of the Nusra Front along their borders.
Another potential game-changer is a new U.S. willingness to support a no-fly zone along the Turkey-Syria border. This haven, backed by U.S. air power, would allow some refugees to return home while providing a staging area for an expected assault by a U.S.-trained Syrian army, whose first units have just been formed, against the de facto ISIS capital in Raqqa. Russia's role will be important in the evolving Syrian drama. Secretary of State John Kerry visited Russia this week for talks with President Vladimir Putin that included a possible Russian role in a political transition away from the Assad regime. Putin has long resisted any deal that makes Assad's departure a precondition for peace talks, but that position may be softening.
Qatar, Saudi Arabia and Turkey have all been cooperating in trying to cultivate new leaders from Assad's Alawite minority who could lead the country during a transition. Those contacts have accelerated in recent days, despite the regime's attempts to crush any Alawite rivals. Assad's position is weakening sharply. There have been reports this week that Gen. Ali Mamlouk, one of the intelligence chiefs in his inner circle, had been placed under house arrest in Damascus. While this was later called into question, it followed the recent death of Gen. Rustom Ghazali, another of Assad's intelligence satraps. Qatar's role in encouraging a Saudi-Turkish rapprochement could also improve the situation in Libya. There, the Qataris and Turks have been supporting the Muslim Brotherhood affiliate known as "Libyan Dawn," while the Saudis, Egyptians and Emiratis have backed the Tobruk parliament and the allied forces of Gen. Khalifa Haftar. But sources say Libyan Dawn has agreed to cooperate with Haftar in fighting ISIS extremists.
The Saudis, too, are said to be tentatively supporting a U.N. mediator's negotiations in Morocco to form a Libyan transitional government. Against this turbulent and fast-changing regional background, Obama held talks with Gulf leaders, on Wednesday at the White House and Thursday at Camp David. Because of the absence of King Salman and some other rulers, the senior leaders present will be the Qatari emir and his Kuwaiti counterpart. After four years of a bloody stalemate in Syria, the leaders will at least be able to discuss the possibility of change.
**David Ignatius is published twice weekly by THE DAILY STAR.