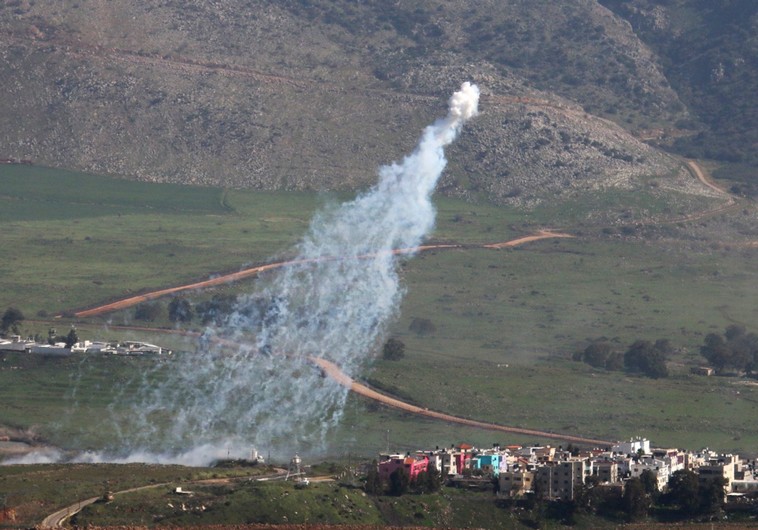 Israeli official reveals Hezbollah 'strongholds' built into Lebanese villages


By REUTERS/05/14/2015
An Israeli official made unusually detailed allegations on Wednesday of secret Hezbollah guerrilla sites in Lebanese villages, driving home its warning that civilians there risk bearing the brunt of any future war. Though neither side appears keen on coming to blows, Hezbollah has been building up its arsenal since the last, inconclusive conflict of 2006 and Israel regards the Iranian-backed Shi'ite guerrillas as its most immediate threat.
Worried that thousands of precision-guided Hezbollah rockets could paralyze their vital infrastructure, Israeli planners have long threatened to launch a blitz against suspected launchers in Lebanon, even if that means harming civilians. A senior Israeli intelligence official took the unusual step on Wednesday of showing foreign correspondents aerial photographs of two Lebanese border villages, Muhaybib and Shaqra, with dozens of locations of alleged rocket silos, guerrilla tunnels, and anti-tank and gun nests marked out.
Each of the some 200 Shi'ite villages in southern Lebanon "is a military stronghold, even though you can walk in the street and you'll see nothing", said the official, who could not be named in print under military regulations. Hezbollah, whose fighters are helping Damascus battle the Syrian insurgency, says its capabilities have improved since the 2006 war with Israel but does not publish deployment details. The Shi'ite movement, which is a major military and political power in Lebanon and has never accepted the existence of the state of Israel, describes itself as a defensive force for a country far outgunned by its southern foe.
Should there be another conflict with Hezbollah, the Israeli official said, Lebanese civilians would be allowed to evacuate, but not at the cost of Israel suffering unbridled rocket salvos. "It is a win-win situation for Hezbollah. If we attack them, we kill civilians. If we don't attack because there are civilians, it is good for Hezbollah as well," the official said. In 2006, Israel killed 1,200 people in Lebanon, most of them civilians, according to the United Nations. Hezbollah killed 160 Israelis, most of them soldiers within Lebanese territory. The toll on non-combatants spurred a UN truce resolution that called for Hezbollah to be stripped of weapons. It also called for an end to Israeli overflights of Lebanon, which continue.
According to regional security sources, Israel has over the past two years repeatedly bombed Hezbollah-bound missile shipments from Syria. The Israeli official urged greater foreign intervention against a combustible arms build-up. "I know that on the first day of the next war, the international community will stand up to say: Stop this war," he said. "And I have a different suggestion. Why wait for the first day of the war? Why not avoid this war?"