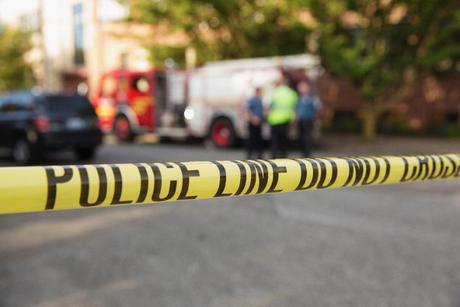 U.S. Charges Four after Intercepting Gun Shipments to Lebanon


Naharnet/13.05.15
Four U.S. relatives with ties to Lebanon were charged Tuesday with conspiring to illegally ship a large number of guns and ammunition to Lebanon, hidden in supplies for refugees.
Federal agents intercepted cargo containers in March and again last week that were bound for Beirut carrying a total of 152 firearms and 16,000 rounds of ammunition, according to a criminal complaint unsealed Tuesday.
The suspects were identified as brothers Ali Herz, 50, and Bassem Herz, 29; Adam Herz, who is Ali Herz's 22-year-old son; and Sarah Zeaiter, who is Bassem Herz's 24-year-old wife.
All four were arrested and expected to make court appearances Tuesday in Cedar Rapids, where the investigation centered. They didn't yet have attorneys who could comment on the allegations.
The four came under suspicion as they stockpiled guns and ammunition legally purchased from dealers in Iowa over the last several months. A gun store owner in February expressed concerns to authorities after the group twice purchased all of his store's 5.7 millimeter ammunition and the parts to assemble 15 assault rifles. One of the men also requested accessories for military-style rifles after reviewing a text message written in a foreign language, the owner reported.
The firearms found in March were hidden inside of a container that had three skid loaders that were being exported and Midamar boxes marked "Syria" that were filled with clothing, shoes, honey and household supplies.
After the container arrived by train at a seaport in Norfolk, Virginia, investigators found 53 guns and 6,800 rounds of ammunition during a March 26 inspection. Last week, agents searched a container the suspects had brought to Midamar for shipment that had 99 firearms, over 9,500 rounds of ammunition and firearms parts and accessories that were hidden in skid loaders and inside suitcases and boxes that contained clothing. The four suspects, who are in the United States legally, are not licensed to sell or export firearms, the complaint says. Ali Herz and Zeaiter were born in Lebanon; Bassam Herz was born in Kuwait, and Adam Herz was born in the United States.
The Herzes previously caught attention for their ties abroad. Ali Herz had $61,400 in cash on him when he returned to the United States from overseas in December and has sent and received $160,000 in wire transfers over the last two years, the complaint says. Adam Herz was questioned after returning to the United States in 2012 and 2014 from what he said was a monthslong visit to Lebanon. Bassem Herz has made many trips abroad and previously exported other equipment to Lebanon.
Cedar Rapids is home to a large Muslim community, with immigrants from Lebanon first arriving in the early 1900s. The Mother Mosque of America in Cedar Rapids, built in 1934, is widely recognized the oldest mosque in North America. Associated Press