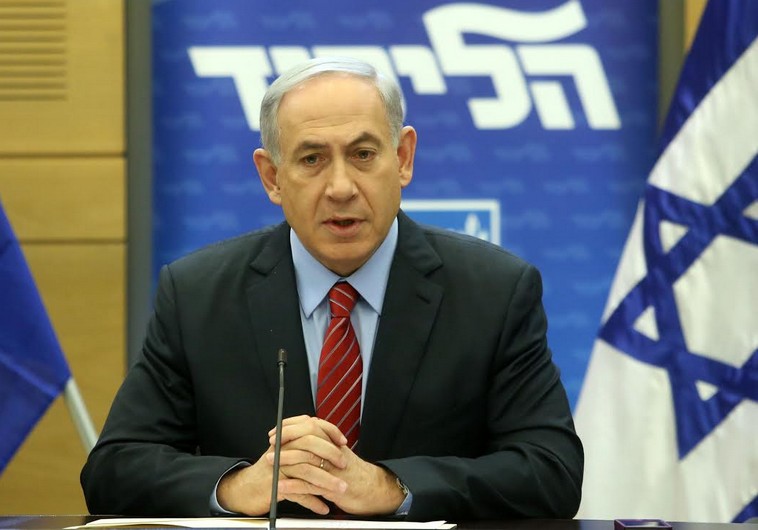 Netanyahu: Israel foiled Iran's efforts to open new front on Golan


By HERB KEINON/J.Post/05/10/2015
Prime Minister Benjamin Netanyahu, at the start of a cabinet meeting Sunday morning, mentioned that since the outgoing government's first cabinet meeting two years ago, the region has been in constant tumult.
"Despite the many attempts to challenge us from our borders, we fended off all these efforts without exception," he said.
Netanyahu mentioned Hezbollah in south Lebanon, the efforts by Iran to open up a new front against Israel on the Golan Heights, attempts to transfer advanced weaponry from Syria to Lebanon, and efforts by Hamas to carry out a "strategic attack" against Israel in the south.
"During Operation Protective Edge, we delivered Hamas the most powerful blow it has received since its creation," he said. "We are prepared for all developments from that front."
More than anything, he said, the previous government acted to prevent Iran from getting nuclear arms. "These efforts are continuing, and we will not stop," he said. "We will preserve Israel's right to defend itself by itself under any conditions and in any situation."
Netanyahu said Israel's attempts to make diplomatic progress with the Palestinians were foiled by Palestinian Authority President Mahmoud Abbas' refusal to make "difficult decisions," opting instead to leave the negotiations with Israel, turn unilaterally to the international arena, and enter an alliance with Hamas.
Sunday's cabinet meeting also brought upon the approval of a bill that would allow the incoming government to raise the number of ministers and deputy ministers.
The controversial bill, which has come under blistering attack from Yesh Atid head Yair Lapid for wasting taxpayers money, is expected to come to the Knesset for a vote on Monday.
Netanyahu must appoint the new government's ministers by Wednesday.
Lapid spearheaded legislation in the last Knesset that would limit the size of Israel's government's to 18 ministers, and four deputy ministers. The government Netanyahu put together in 2009 had 30 ministers and nine deputy ministers, and the last government in 2013 began with 22 ministers and eight deputies.