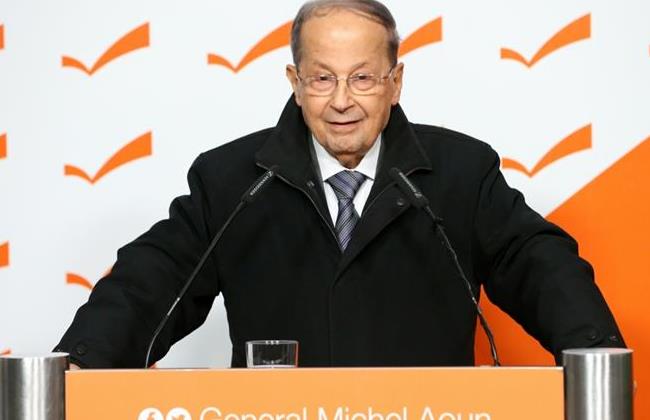 Controversy over Lebanon security officers' tenure


Terms of both the heads of armed forces and internal security agency are set to end soon
By Joseph A. Kechichian, Senior Writer/Published: March 16, 2015/Gulf News
 Beirut: In a country where military officers are "politicians-in-waiting," the Free Patriotic Movement leader, General Michel Aoun — who famously led the Lebanese Armed Forces (LAF) between 1984 and 1989 and was humiliated by the Syrian Arab Army that forced him to seek refuge at the French Embassy — perceives the incumbent, General Jean Qahwaji, as a rival for the presidency.
 As the latter is slated to retire in September 2015, and because of a concerted effort to extend the LAF Commander's term of office to prevent a vacuum in the remaining independent institution, Aoun let it be known that he rejected any and all extensions for security officers.
On Monday, Aoun told the pro-Hezbollah Al Safir daily that it was imperative to appoint two new generals to lead the army as well as the Internal Security Forces (ISF) because, he affirmed: "Any further extension of their terms is a clear violation of the law."
The FPM leader declared that local norms required that "two [new] officers should be appointed to the army and ISF leadership [positions] when the terms of those leading them expired. He denied that he had proposed his son-in-law, Special Forces chief Brigadier General Chamel Roukoz, to replace Qahwaji. It was worth noting that Roukoz's own tenure was slated to end in October 2015, or about a month after that of General Qahwaji. ISF chief Major General Ebrahim Basbous was slated to retire in June 2015.
Interestingly, Aoun stressed that the decision to extend the terms of top security officers was not solely the jurisdiction of the defence and interior ministers, which contradicted what Defence Samir Mokbel affirmed a few weeks ago.
In fact, Mokbel cited article 50 of the defence law to brush off criticism over his decision to keep the Secretary General of the Supreme Council of Defence, Major General Mohammad Khair, and LAF Intelligence Chief Edmond Fadel in their posts, even if both reached their retirement ages.
Aoun believed that the Minister of Defense was not entitled to make such changes because, he underlined, "this is an issue that concerns the [whole] government, which is the only party entitled to extend or not." He warned that he was ready to "confront any attempt to impose the extension" on the rest of the "factions," adding: "As long as we are in the cabinet, the irregular will not become a rule."
What irritated Aoun was Moqbel's draft law that proposed to raise the retirement age of senior army and police officers, from 60 to 63 for the LAF commander, from 59 to 62 for major-generals, from 58 to 61 for brigadiers, and from 56 to 59 for colonels.  In addition to Qahwaji, Roukoz, Khair, Basbous and Fadel, the head of the gendarmerie, Brigadier Elias Saade was slated to end his term of office on May 22, and Army Chief of Staff Major General Walid Salman on August 7. In the event, and as the Kheir appointment illustrated, there was a degree of urgency to ensure that unfilled, or soon to be vacant, positions were quickly made to avoid a leadership calamity.
What was even more pronounced in 2015 was the very nature of the Aoun-Qahwaji confrontation, as both men vied for the position of head-of-state, anxious to consummate customary behind-the-scenes deals. Given Aoun's delicate position to appear as a strong unifying presidential candidate, Qahwaji played the game far more astutely, giving credence to the notion that he would consent to Roukoz taking command of the LAF provided that he, Qahwaji, moves to the presidential palace in Baabda.