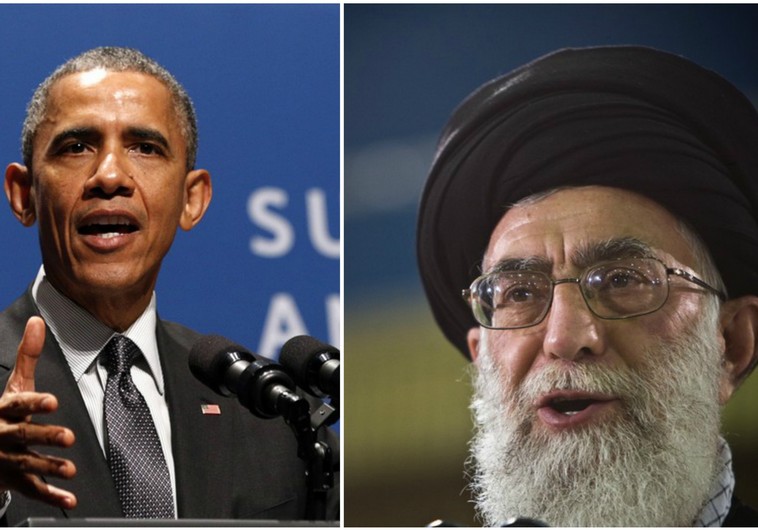 Obama extends two decades-long national emergency with Iran, despite nuclear talks


By MICHAEL WILNER/03/11/2015/J.Post
WASHINGTON — US President Barack Obama extended the country's national emergency with respect to Iran on Wednesday, noting that the crisis in relations "has not been resolved" despite high-stakes negotiations between the countries under way over Tehran's nuclear program. The official state of relations has been in crisis for two decades, since March 15, 1995, when President Bill Clinton signed executive executive order 12957 pursuant to the International Emergency Economic Powers Act.
Technically, there are two executive orders on Iran declaring states of emergency: order 12957 and order 12170, signed by President Jimmy Carter. Together, they have frozen Iranian assets held in the United States and have prohibited certain transactions with respect to Iran's petroleum products. Progress has been made in the relationship, Obama noted a letter to House Speaker John Boehner (R-Ohio): The interim Joint Plan of Action, which laid the groundwork for nuclear talks, "marks the first time in a decade that Iran has agreed to take, and has taken specific actions that stop the advance and roll back key elements of its nuclear program." "Nevertheless," he continued, "certain actions and policies of the Government of Iran are contrary to the interests of the United States in the region and continue to pose an unusual and extraordinary threat to the national security, foreign policy, and economy of the United States.""For these reasons, I have determined that it is necessary to continue the national emergency declared with respect to Iran and to maintain in force comprehensive sanctions against Iran to deal with this threat."
Kerry: Congress cannot modify any Iran-US nuclear deal


By REUTERS/03/11/2015 /WASHINGTON – US Secretary of State John Kerry told US lawmakers on Wednesday they would not be able to modify any nuclear agreement struck between the United States and Iran despite threats by Republican senators.
In congressional testimony, Kerry said he responded with "utter disbelief" to an open letter signed by 47 Republican senators that warned that any nuclear agreement would only last as long as US President Barack Obama remains in office.
"When it says that Congress could actually modify the terms of an agreement at any time is flat wrong. You don't have the right to modify an agreement reached executive to executive between leaders of a country," Kerry told the Senate Foreign Relations Committee, which does not include Senator Tom Cotton, the Republican from Arkansas who wrote the letter. The White House slammed the letter as "reckless" and "irresponsible," warning that it interfered with efforts to negotiate with the Iranians.
The negotiations, which resume in Lausanne, Switzerland, next week led by Kerry, are at a critical juncture as the sides try to meet an end of March target for an interim deal, with a final deal in June that would ease crippling sanctions against Iran's economy.
The letter was an unusual intervention by lawmakers into US foreign policy. The US Constitution divides foreign policy between the president and Congress. "During my 29 years in the Senate I never heard of, or even heard of it being proposed, anything comparable to this," Kerry said. "This letter ignores more than two centuries of precedent in the conduct of American foreign policy."Kerry said the letter undermined and added uncertainty to the "thousands of agreements" the United States signs with foreign governments across the globe.