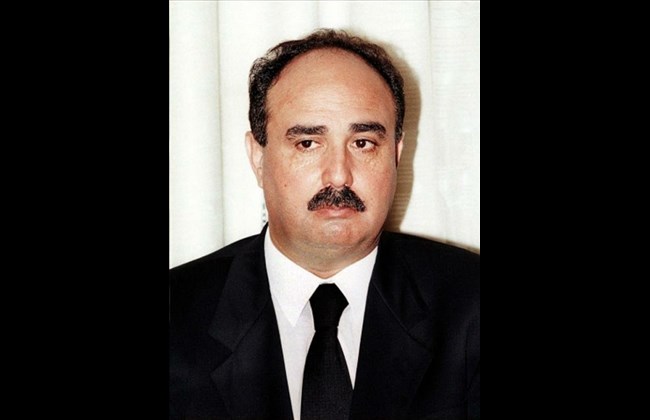 Rustom Ghazaleh leaves hospital after 'beating'


The Daily Star/Mar. 07, 2015
BEIRUT: A high-ranking Syrian intelligence official has left a Damascus hospital after receiving treatment for injuries suffered in a beating ordered by a colleague over a dispute involving Iranian influence in Syria, political sources told The Daily Star.
Sources familiar with the issue said that Lt. Gen. Rustom Ghazaleh, who heads the powerful political intelligence branch, was discharged from the Shami Hospital in the Syrian capital Thursday.
His hospitalization, they said, took place after he received a severe beating by a security detail acting at the orders of Lt. Gen. Rafik Shehadeh, the head of military intelligence.
Ghazaleh received a telephone call from Shehadeh, ordering him to report to his office. When Ghazaleh arrived for the meeting he was beaten severely by Shehadeh's bodyguards, who later dumped him at the entrance of the hospital, they said.
Also, several physicians close to Free Patriotic Movement leader Michel Aoun traveled to Damascus early in the week to assist in Ghazaleh's treatment, the sources said. The team was made up of a cardiologist, a neurologist and an emergency treatment specialist.
The incident resulted from the regime's growing anger at Ghazaleh over a simmering dispute believed to involve the role of non-Syrian forces such as Iran and Lebanon's Hezbollah in directing the war effort.
The sources said that Ghazaleh had refused to hand over his villa in his native village of Qarfa in Deraa to military personnel from Iran and Hezbollah involved in battling rebel groups in the south.
The villa was detonated in mid-December, according to a video posted to YouTube. A shadowy pro-regime group calling itself the National Resistance Movement claimed to have deliberately destroyed the residence so that it would not fall into the hands of rebel militias that were close to overrunning the village.
Some observers read the incident as an open challenge to the regime and its allies.
However, several pro-regime sources said they had spoken to Ghazaleh while he was in the hospital and were told he had broken his shoulder in a combat-related incident in his home province of Deraa in southern Syria.
They said a mortar bomb exploded next to a vehicle he was riding in while involved in military operations in Deraa, causing it to overturn.
The Syrian army and allied paramilitary groups launched an offensive in January in southern Syria, seeking to exert control over a strategic triangle of territory that stretches across three provinces – Deraa, Qunaitra and Rural Damascus.
Iranian personnel, along with Shiite paramilitaries from Lebanon, Iraq and Afghanistan, are also taking part in the offensive.
Ghazaleh served from 2002 to 2005 as the top Syrian intelligence official responsible for Lebanon when Damascus exercised control over its neighbor.