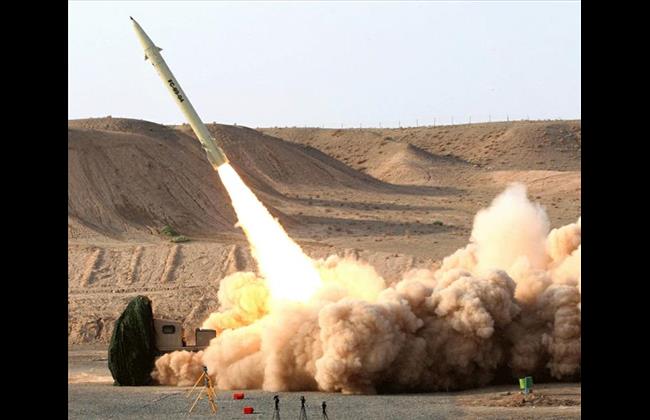 Nuclear negotiators tread carefully as deadline looms


Camelia Entekhabi-Fard/Al Arabiya
Monday, 23 February 2015
With no warning, Iran and the U.S. suddenly resumed talks in Geneva on February 19. In another sudden move, the head of the Atomic Energy Organization of Iran (AEOI) Ali Akbar Salehi and the U.S. Energy Secretary Ernest Moniz joined the talks on February 21. While observers speculated that the talks had been elevated to a new phase, the deadline still swings like a pendulum above the heads of the negotiators, reminding them of what they could lose if talks fail.The official deadline for reaching a mid-point political agreement is on March 24, and if the parties fail to reach an agreement, it will be hard for them to continue the talks until the ultimate deadline of July 1.
Positive and intensive
On the evening of February 22, in a very positive and intensive bout of preparation, the bilateral meetings between the U.S. Secretary of the State John Kerry and Iran Foreign Minister Mohammad Javad Zarif resumed in Geneva. While the two counter parts were meeting in the President Wilson Hotel, their political directors were busy meeting at the same time at the EU mission with P5+1 negotiators ( the five permanent members of the U.N. Security Council plus Germany).
The deadline still swings like a pendulum above the heads of the negotiators. In a very long night, , the parties continued the talks and will continue the meetings intensively again on Monday February 23. While both sides say the deal is not imminent, we do see some rays of hope. The Iranian president's bother, Hossian Feridon, is even in Geneva acting as the president's advisor and communicating between the negotiating teams.
A direct line to President Rowhani
But everyone knows that Feridon's presence really means a direct line to President Rowhani. Perhaps this means he has the authority to make difficult decisions. The recent admissions of Iran's Supreme Leader Ayatollah Ali Khamenei that "even if the agreement is reached, they [the U.S.] won't lift the all sanctions," shows his understanding that lifting all sanctions is not possible under the deal. Part of the sanctions on Iran have been imposed by the U.N. Security Council and parts by the U.S. Congress thus removing them will take time. The ongoing talks, however, are important to securing a positive future for Iran and it seems that Iranian leaders such as Hassan Rowhani are in agreement.