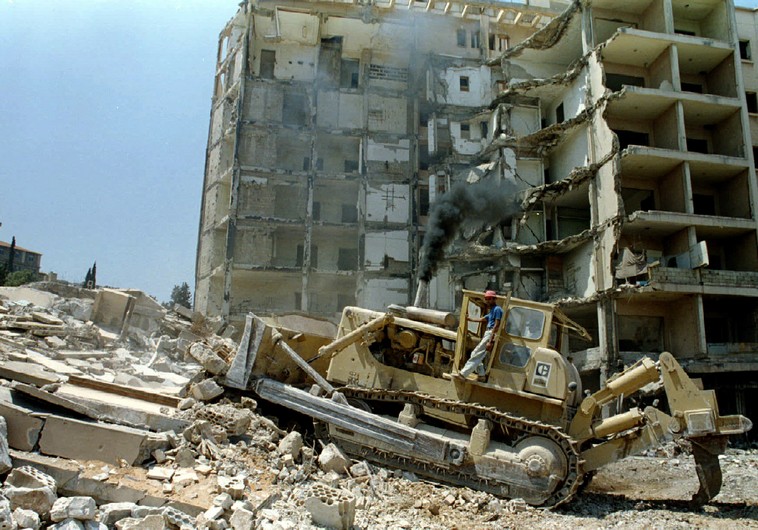 Victims of 1983 Marine base bombing in Beirut lose suit for Iranian assets
By REUTERS/02/21/2015
US District judge ruled against plaintiffs due to a lack of jurisdiction over funds abroad Relatives of US soldiers killed and wounded in a 1983 Beirut bombing have been barred by a US judge from seeking $1.6 billion in assets belonging to Iran's central bank and held by a unit of German exchange operator Deutsche Boerse. US District Judge Katherine Forrest in New York said in a decision released on Friday that they could not pursue assets owned by Iran's Bank Markazi and held in Luxembourg because she does not have jurisdiction over the funds.
Clearstream Banking SA, the clearing unit for Deutsche Boerse AG, had argued for the case to be thrown out because US courts have no jurisdiction over funds held in Luxembourg with no direct link to the United States. Lawyers for the plaintiffs countered that Clearstream operates an office in New York and that the Iranian funds are denominated in dollars, with proceeds from the assets previously arriving in a Clearstream account at JPMorgan Chase & Co in New York.
Victims of the bombing won a $2.65 billion default judgment against Iran in 2007 and have since pursued Iranian assets held in various accounts to collect on the judgment. The lawsuit accuses Iran of helping to plan the attack and is one of several brought by hundreds of relatives of soldiers who were at the Marine barracks in Beirut, Lebanon, when it was bombed.
One of the plaintiffs, Lynn Smith Derbysire, whose brother died in the bombing, said they would appeal. "Despite this heart wrenching disappointment, the families are committed to pursuing justice," she said in a statement. In a similar case in 2013, Clearstream Banking SA agreed to transfer to the victims $1.8 billion in funds owned by Bank Markazi, that were held in an account at Citigroup Inc in the United States.
Judge Forrest said Clearstream's settlement in the 2013 case released it from claims in the current action. She ruled that Banca UBAE, which holds the Luxembourg account with Clearstream, is also protected due to a similar prior settlement. And she found that JPMorgan no longer had any assets tied to Bank Markazi to turn over. The case is Peterson v. Islamic Republic of Iran, US District Court, Southern District of New York, No. 13-9195.