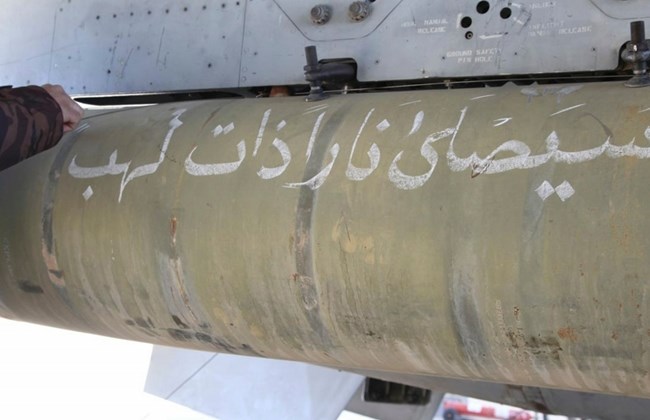 UN Security Council adopts resolution to choke off ISIS financing
Agence France Presse/Feb. 12, 2015

UNITED NATIONS: The U.N. Security Council Thursday unanimously adopted a resolution aimed at choking off millions of dollars in earnings from oil smuggling, antiquities trafficking and ransom payments to ISIS.
The resolution was co-sponsored by more than 35 countries in a show of international resolve to confront the threat posed by the jihadis who overran parts of Syria and Iraq nearly a year ago. The measure calls for sanctions against individuals and entities that trade in oil with ISIS and Al-Qaeda affiliates such as the Nusra Front in Syria.
It urges all 193 countries of the United Nations to take "appropriate steps" to prevent the trade in cultural property from Iraq and Syria.
It also reminds governments worldwide that they must "prevent terrorists from benefiting directly or indirectly from ransom payments or political concessions" to secure the release of hostages. That provision was directed at European governments which have found ways to circumvent the ban on paying ransoms to win the release of captive nationals.
Drafted under chapter 7 of the U.N. charter, the resolution can be enforced through sanctions or use of force, even though the text does not authorize military force. Russia drafted the initial text which focussed heavily on oil smuggling, but the scope of the measure was broadened in discussion to include other revenue streams.
U.S. Ambassador Samantha Power described the resolution as "robust" in providing governments worldwide with "clear practical instructions" on preventing oil smuggling. A report by the U.N.'s Al-Qaeda monitoring team released in November estimated that the jihadis earn $850,000 to $1.65 million per day from oil sales.
U.S. officials, however, now say that oil is no longer the main source of revenue for ISIS. The resolution would put fresh pressure on Turkey, seen as a transit point for oil deliveries, with trucks often returning to Iraq or Syria with refined products. It specifies that all governments must report on the measures they are taking to clamp down on ISIS financing within 120 days.
The council in August adopted a resolution to cut off sources of financing and the flow of foreign fighters to Iraq and Syria, warning countries that do trade in oil with the Islamists they could face sanctions.