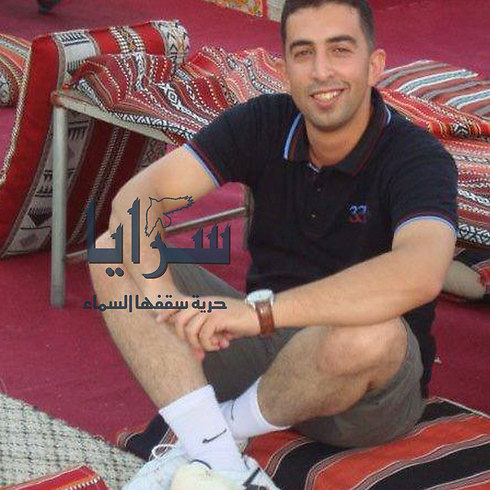 Moaz al-Kasasbeh and ISIS' fatal misjudgment


Abdallah Schleifer/Al Arabiya
Friday, 6 February 2015
The turnaround is extraordinary.
I have only been in Amman for little more than two weeks, but it was very clear that there was a strong current of Jordanian public opinion opposed to Jordanian participation in Coalition air attacks against ISIS. That critical current had apparently been simmering here in Jordan for weeks in the wake of ISIS taking the Royal Jordanian Air Force pilot Lt. Moaz al-Kasasbeh prisoner when his jet crashed in Syria.
It was a sentiment that had surfaced in public expression and escalated in recent days, as ISIS cynically offered to spare an already dead Kasasbeh's life and free a Japanese hostage it would eventually behead in exchange for Jordan releasing a would-be Iraqi suicide bomber.
Since that video's release, Safi al-Kasasbeh has demanded that Jordan "annihilate ISIS" – a demand echoed by the thousands of Jordanians
Abdallah Schleifer
Then the 22-minute ISIS video of al-Kasasbeh being set on fire and burnt to death turned everything around. The most powerful symbol of that turnaround is Moaz's father, Safi Kasasbeh. Only a week ago Safi not only called upon the Jordanian government to give ISIS whatever was necessary to secure the release of his son, but he openly challenged Jordanian participation in the Coalition. According to Safi, Jordan and its air force had no business fighting in a war that did not concern it, one that was being waged beyond its borders.
Then ISIS released its video, confirming Jordanian Intelligence's unpublicized concern that Moaz might already be dead. That is why all last week the Jordanian authorities had kept demanding – with ISIS failing to respond – that proof be provided before any prisoner exchange could take place.
A father's demand
Since that video's release, Safi al-Kasasbeh has demanded that Jordan "annihilate ISIS" a demand echoed by the thousands of Jordanians who turned out to cheer King Abdallah II upon his return to Jordan from the U.S. The king has pledged to wage a relentless war against ISIS.
Safi al-Kasasbeh's demand was also echoed by government and army spokesmen who promised that "Jordan's wrath would devastate ISIS's ranks."
Of course Jordan is not alone in its horror and anger. Every faction in the Syrian civil war has condemned the killing; in Egypt the Sheikh al-Azhar Ahmed el-Tayyeb has called for the destruction of ISIS and both the Muslim Brotherhood and its supreme enemy – the Egyptian government – have denounced this particularly cruel and painful murder of a prisoner of war.
But in Jordan there are immediate political and military implications in this massive reaction. Here even the most vocal critics of the king have either rallied to his side or have, at the very least, kept silent. There are reports that the Royal Jordanian Air Force has already intensified its air strikes against ISIS and everyone is expecting a still more spectacular military response.
Iraqi militants executed
The day before yesterday, in the early hours of the morning, two al-Qaeda in the Maghreb (AQM) Iraqi militants were executed at a Jordanian prison some 50 kilometers south of Amman, one of whom -Sajida al-Rishawi – was the object of ISISs bargaining. Rishawi was part of an AQM suicide-bomber team responsible for deadly attacks against three Jordanian hotels in 2005. She survived because her explosives vest malfunctioned. The other prisoner executed here, Ziad al-Karbouli, was one of the planners of that attack though he had been sentenced in 2008 for murdering a Jordanian national.
Both had been sentenced to death by Jordanian courts but had been spared by a moratorium on the death penalty that was lifted only last December. So the executions were entirely legal and not, as hinted at by some foreign news organizations, arbitrary revenge killings. No one here has suggested that their execution had in any way avenged Moaz's murder and no one here has expressed this in stronger terms that Moaz's father.
Of course ISIS is no more barbaric now than it was a week ago. ISIS fighters hold portions of the long Iraqi border with Jordan, and one would think it would be obvious to anyone that had ISIS managed to overrun all or nearly all of Iraq, it would have moved its forces against Jordan. But somehow that was simply too abstract an understanding for many Jordanians.
Some of those many Jordanians may have harbored a cautious sympathy for ISIS for this is a country where the Muslim Brotherhood is active and Salafist sentiment has been growing. The brutal fiery death of Moaz al-Kasasbeh has changed all of that.