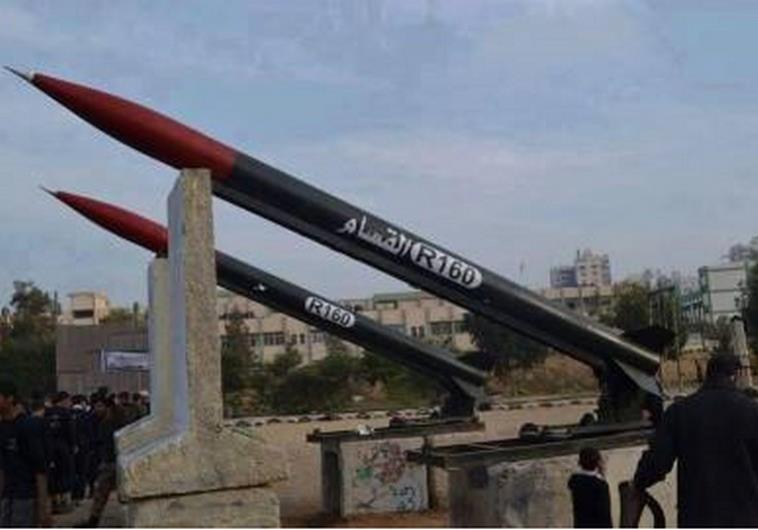 Hamas fast rebuilding guerrilla-terrorist forces in Gaza


By YAAKOV LAPPIN/02/04/2015/J.Post
Terrorism and Intelligence Center: Hamas looking to recover and broaden military infrastructure; Israel will encounter these capabilities in the next round.
Hamas and allied terrorist organizations in Gaza have spent recent months intensively rebuilding their guerrilla terrorist capabilities, which sustained significant damage during Operation Protective Edge last summer.
"Their aim is to recover the military infrastructure that was damaged and return it to full capabilities and broaden it," according to a recent report by the Meir Amit Intelligence and Terrorism Information Center in Tel Aviv, which is a part of the Israeli Intelligence Heritage and Commemoration Center, founded by leading members of the Israeli intelligence community.
To that end, Hamas has allocated the necessary funds, personnel, and equipment, despite the shortages suffered by the civilian sector in the Strip, the study found. Its domestic security bodies are part of the effort.
"This stands out especially against the background of the ongoing delay in the civilian recovery of the Gaza Strip," the report said, adding that it "illustrates well that, as in the past, Hamas's priorities clearly lie in rebuilding military capabilities at the expense of civilian needs."
Dr. Reuven Erlich, head of the Terrorism and Intelligence Center, told The Jerusalem Post, "We see that when it comes to military programs, resources flow without a problem.
This is no coincidence. If their priority was in civilian reconstruction, would they allocate their few resources to offensive military programs? The Western world, in the depth of its heart, knows that the Palestinians have money for military programs. "They are rebuilding their capabilities. It will take time. Israel will encounter these in the next round of fighting," he said. Hamas in Gaza is using mass media to safeguard and strengthen support among the Gazan public for its military wing and to propagate the idea of "armed resistance," while indoctrinating children and teenagers, the report's authors said.
The center reported observing in recent months a large recruitment program of teenagers aged 15 to 21 and their deployment to training camps opened by Hamas's Izzadin Kassam Brigades. More than 17,000 youths trained in the camps, according to the report, undergoing basic military training, and then advanced training in kidnapping soldiers and tunnel warfare. They also underwent religious indoctrination.
The program is aimed at both replenishing the military wing's ranks and support for Hamas among the Gazan population, which is suffering extreme hardship in the aftermath of the summer conflict with Israel.
Additionally, Hamas has begun building what it calls "a people's army," and exhibited the first battalion of this force in November 2014. The battalion has 2,500 new operatives, and is aimed at acting as an assistance force for the Izzadin Kassam Brigades during a clash with Israel.
"We believe Hamas would like to set up an additional battalion of the 'people's army,'" the report's authors said. "Palestinian Islamic Jihad and the Popular Resistance Committees set up new military frameworks as well, which they claim are battalion- sized," they added.
The document drew attention to intensive training programs simulating raids on IDF posts that dot the Gaza border and kidnapping soldiers.
Hamas viewed such raids carried out during the summer war as being especially successful, causing many losses to Israel. Gaza's domestic security bodies completed two officers' courses in December 2014, involving a total of 1060 members. End-of-course drills included mock raids on Israeli army posts at an Izzadin Kassam training camp.
Gazan domestic security bodies are controlled by Hamas, which views them as a vital component in enforcing its rule over the Strip, and providing support to the military wing. Hamas has begun to reconstruct its network of tunnels within Gaza, and Israel is watching out for any signs of cross-border attack tunnels as well, Defense Minister Moshe Ya'alon said in December. Hamas's domestic rocket production is rapidly replenishing the Islamist regime's arsenal of projectiles.