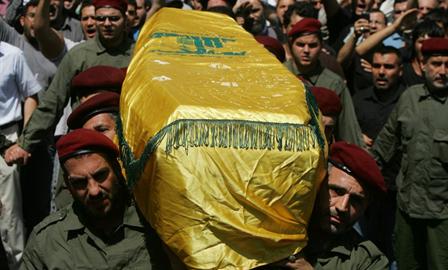 Wounded Syrians: Eliminate Hezbollah


Hassan Shaalan/Ynetnews/Published: 01.30.15 /Israel News
 Syrians wounded in country's fighting, admitted to Israeli hospitals, share horrors of war, point to Hezbollah as responsible for situation.
Dozens of Syrians wounded in their country's civil war and currently hospitalized in the Ziv Medical Center in Safed are blaming Hezbollah for the current crisis in their home country. The patients say that Israel must act against sources in Syria in order to take out the Assad regime and Hezbollah. "There is chaos in Syria, no one knows who's up against whom," one said, a week after Hezbollah commander Jihad Mughniyeh and a number of other members of the group were killed in a strike on the Syrian border, allegedly undertaken earlier this month by Israel.
 Hussam, a 27-year-old from Damscus, worked as an electrician in Quneitra. He was on his way home when a rocket exploded next to him, severely wounding him. "It's all a big mess in Syria. Every time the rebels approach a certain area, Assad's army begins to attack all the areas controlled by the rebels," he says. "Hezbollah causes us more problems than solutions. We will achieve peace only if Hezbollah pulls back. Since the beginning of the war, they have been engaging in acts of crime and assassinating men on the ground."
One of the wounded, who had no contact with his family since his arrival to Israel, said: "I want to go to Syria to tell them about the amazing treatment I received in Israel. The doctors are treating us just as they treat Israeli patients," he said.
"It made me change my mind about Israel and wish for peace," he added. "We were taught that Israel is the enemy of Syria and all Arab countries. Now that I stayed here, I believe the opposite is true; Israel is better than other Arab countries, which don't admit wounded people. I want to thank the Israeli government for its help."
Hussam also spoke about the brutal treatment of women in Syria. "The Assad regime arrests women and the soldiers rape them. The soldiers do as they please because they know no one will hold them accountable," he claims. "Female prisoners are forced to clean while completely naked."
Ahmed (18) from Daraa in southwestern Syria, was wounded in the leg from shots fired while he was on his way home from school. He does not remember anything from the incident, and said that all he knows is that he woke up in an Israeli hospital. "I'm glad I arrived here. In Jordan, they would have amputated my leg," he says. "They are all killing each other. I hope that everything ends soon because we're sick of it. There's an attack every day, and some areas are under constant attack. The Assad regime uses all means at its disposal to oppress the Syrian people. Hezbollah helps the regime, and helps them stay in power.
If it weren't for Hezbollah, this would have ended long ago."Despite currently being in Israel, the wounded Syrians closely follow the news from their home country. Weighing in on the assassination of Jihad Mughniyeh and reports of Israeli strikes in Syria, one said: "It's a good step, Hezbollah should be eliminated. They have to leave Syria. I am not familiar with the claims that Israel is helping the rebels, but I support any kind of cooperation that will drive Hezbollah out of Syria. Another Syrian wounded in the war and currently hospitalized in Israel, said: "No one is happy with what Hezbollah is doing. They are helping to kill Syrian civilians," she said. "They should have mercy on us and stop with the rockets"