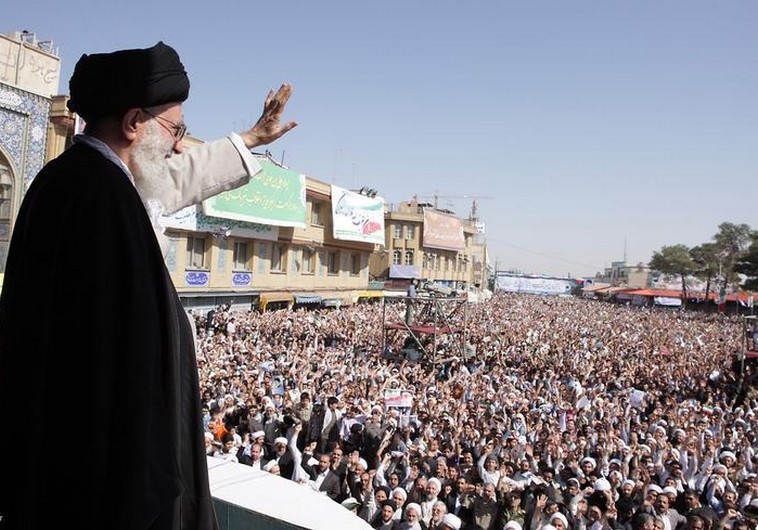 Analysis: Khamenei holds the key to nuclear deal between Iran, West


By YOSSI MELMAN/J.Post
01/27/2015
Netanyahu's apprehensions about a bad agreement are unfounded, since it doesn't appear that Washington is showing signs of capitulating, at least not at this stage.
When it comes to the Iranian nuclear issue and the Western powers' negotiations with the Islamic Republic, there is a consensus view in Israel shared by commentators, analysts, experts, and even the politicians from the entire ideological spectrum – no deal is better than a bad deal.
This is also the official, explicitly stated position of US President Barack Obama and Secretary of State John Kerry. The only problem is which criteria to use in order to gauge whether an agreement is "good" or "bad."
Amos Yadlin, the former head of Military Intelligence who is in line to become the defense minister if the Labor-Hatnua alliance forms the next coalition, told me that Israel must come to an understanding with the Obama administration "so as to make sure that Israel and the US are on the same page regarding what constitutes a bad deal."
As evidenced by his recent move to secure himself a speech before a joint session of Congress without informing the White House, Prime Minister Benjamin Netanyahu has adopted a confrontational and provocative approach toward the Obama administration.
By doing so, Netanyahu is minimizing the chance that Israel could bring its influence to bear on the P5+1 talks and their outcome. The premier is effectively producing the opposite result from what he originally intended, thus complicating Jerusalem's efforts to ensure that no bad agreement is reached.
Nonetheless, a deal between the West and Iran is still a long way off. The two previous target dates that were meant to serve as a deadline for an agreement (June 2014 and November 2014) have come and gone. Now there's a new deadline – June 2015. Both sides are eager to strike an agreement.
The US and its Western allies are working towards a deal so that the Iranian nuclear matter could be taken off the global agenda. These powers view Iran as a stabilizing force in the Middle East and a potential partner in the war against Islamic State. For its part, Iran wants an agreement in order to remove the international sanctions that have burdened its economy, which is struggling as it is due to low oil prices.
Still, the gaps between the sides remain significant on a number of issues, like the exact number of centrifuges Iran will be permitted to use; the quality of the centrifuges; the amount of enriched uranium that Iran will relinquish; the amount of enriched uranium it will ship abroad; the fate of the uranium enrichment plant in Fordo and the nuclear reactor in Arak, which when completed will produce plutonium; how intrusive and efficient will be the inspection by UN nuclear inspectors; and the lifespan of the agreement.
Washington wants a long-term agreement that would be in effect for between 15 and 20 years, while Iran is only willing to discuss a deal in the two-year range.
These are the unresolved issues that now appear to be quite unbridgeable. Netanyahu's apprehensions about a bad agreement are unfounded, since, at this stage, it doesn't appear that Washington is showing signs of capitulating.
It is hard to predict whether there will be an agreement. The only person who can determine this is Iran's supreme leader, Ali Khamenei. If he gives his chief negotiators –President Hassan Rouhani and Foreign Minister Mohammad Javad Zarif – enough wiggle room to compromise, a final status deal is possible.
**Yossi Melman is an Israeli security and intelligence affairs commentator and a co-author of Spies Against Armageddon. He blogs at www.israelspy.com and tweets at @yossi_melman.