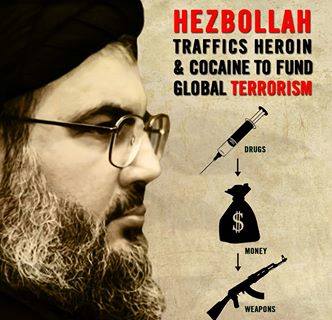 Nasrallah's Next Move


Tariq Alhomayed /Asharq Al Awsat
Wednesday, 21 Jan, 2015
A few days ago, Hassan Nasrallah vowed that the axis of resistance—Iran, Syrian President Bashar Al-Assad, and Hezbollah—will not stand idly by in the face of Israeli strikes against Assad's regime. What is Nasrallah's position now after the painful and humiliating Israeli airstrikes targeting leaders from his very own group in Syria?
Nasrallah has found himself in an increasingly difficult position. It is not just the question of Tel Aviv embarrassing Nasrallah in front of Arab public opinion, particularly when the extent of the crimes that Hezbollah has committed in Syria in defense of the Assad regime is something that all Arabs are well aware of. Rather, Nasrallah is facing a predicament within Hezbollah and among his followers. This is certainly the greatest humiliation that Israel has dealt Nasrallah in recent history. Tel Aviv's targeting of senior Hezbollah and Iranian commanders in the Golan Heights, including Imad Mughniyah's son, can only be viewed as a provocation. The timing of this operation, just days after Nasrallah threatened to retaliate against any Israeli attack, is particularly striking. The intelligence that Israel used to carry out the attack, which targeted a number of senior figures, proves that Tel Aviv has infiltrated Hezbollah more than anyone could have imagined and comes despite the group's earlier announcement that it had uncovered an Israeli agent operating within its ranks.
So what will Nasrallah do now, not in terms of avenging himself against Israel but rather in terms of saving face in front his group and followers? Will he swallow this bitter Israeli strike which resulted in the death of the son of Imad Mughniyah, who himself was killed at the hands of Israel? Can he possibly pretend to not have issued those defiant threats just days ago?
Will he simply sit back and accept his defeat in front of Hezbollah and his followers, or will he launch a new war against Israel, knowing deep down that no one is now willing to come and rescue him? At this point we should remember that despite all the propaganda speeches in which he accused Arab countries of treason, Nasrallah came out in 2006—during Hezbollah's war with Israel—to beg those who "love Lebanon" to stop the war, which, once it came to an end, he dubbed a "divine victory."
What will Nasrallah do now, given his limited options and the fact that Iran is keener to negotiate with the US than place these nuclear negotiations in jeopardy by helping him?
Nasrallah said that any Israeli airstrikes on Syria represented a strike against the entire "axis of resistance." He stressed that any strikes would not go "unanswered," claiming to speak not just for Hezbollah but the entire so-called "axis of resistance." So, now that the airstrikes have fallen, we must await Nasrallah's next move .