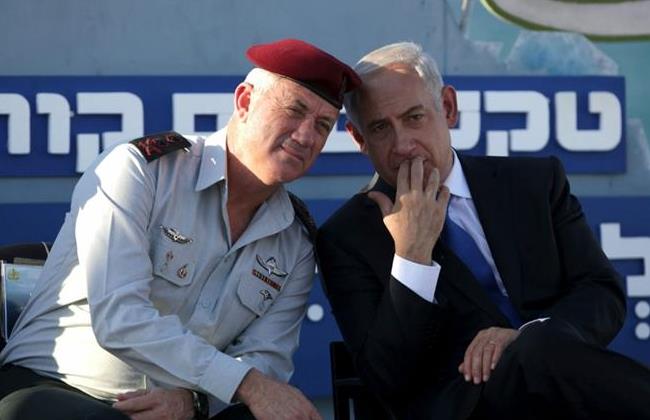 Israel's climb-down over Golan air strike: We didn't know Hizballah's convoy carried high Iranian officers
DEBKAfile Special Report January 20, 2015
Israel Tuesday, Jan. 20, used Western and Arab media outlets for "clarification" to Tehran of the purpose of its air strike over the Golan Sunday, asserting that Revolutionary Guards Gen. Mohammad "Ali Allah Dadi and his staff of five were not known to be traveling in the Hizballah convoy and were not the target. "We thought we were hitting an enemy field unit that was on its way to carry out an attack on us at the frontier fence,' a senior security official in Tel Aviv informed the media. "We went on the alert, we spotted the vehicle, identified it as an enemy vehicle and took the shot," he said, adding: "We saw this as a limited tactical operation." This semi-apology, say DEBKAfile's military and intelligence sources, was intended to tell Tehran that had Israeli intelligence identified the group of high-ranking Iranian officers in the Golan convoy, the air strike would have been called off. There was no reason why an intelligence mistake should cause a broad or even a limited military showdown between Iran and Israel, was the implied message.
Asked if Israel was expecting Iranian or Hizballah retribution, the Israeli security source answered: "A response is almost certain, but none of the parties is seeking escalation."Sharp US intervention was almost certainly behind Israel's embarrassing "clarification." The Obama administration feared the Golan air strike might snowball into a full-scale military confrontation with Iran and Hizballah settling their scores with Israel. The ongoing nuclear talks between Iran and the six world powers would then be abruptly interrupted and possibly break down.
Obama administration officials may well have informed Prime Minister Binyamin Netanyahu that, according to information reaching US intelligence, Iran and Hizballah were spoiling for revenge and all-out war might be impossible to hold back. DEBKAfile's military sources are far from sure that Tehran will accept Israel's lame excuses for the death of a senior general. They might choose not to believe that the OC of Israel's Northern Command, Maj. Gen. Aviv Kochavi, until recently chief of military intelligence (AMAN) and well versed in the arenas shared by Israel, Iran and Hizballah, would have mistaken the figures traveling in the Golan convoy. All the same, in an effort to de-escalate the crisis, Israel has gone to the lengths of publicly owning up to a fiasco of its intelligence and a mistaken military operation.
By this climb-down for Tehran's benefit, the prime minister and defense minister are bound to be held to account at home for failing to provide back-up for Israel's armed forces and intelligence.
Israel didn't target Iranian general in strike: source
Dan Williams| Reuters/Jan. 20, 2015
JERUSALEM: An Iranian general killed in an Israeli airstrike in Syria was not its intended target and Israel believed it was attacking only low-ranking guerrillas, a senior security source said Tuesday. The remarks by the Israeli source, who declined to be identified because Israel has not officially confirmed it carried out the strike, appeared aimed at containing any escalation with Iran or Hezbollah. Iranian Revolutionary Guard General Mohammed Allahdadi was killed with a Hezbollah commander and the son of the group's late military leader, Imad Mughniyeh, in Sunday's attack on a Hezbollah convoy near the Israeli-occupied Golan Heights. Hezbollah, which is backed by Iran and fought a 34-day war with Israel in 2006, said six of its members died in the strike.
Tehran has vowed to strike back. "These martyrdoms proved the need to stick with jihad. The Zionists must await ruinous thunderbolts," Revolutionary Guards' chief General Mohammad Ali Jafari was quoted Tuesday as saying by Fars news agency.
"The Revolutionary Guards will fight to the end of the Zionist regime … We will not rest easy until this epitome of vice is totally deleted from the region's geopolitics." Asked if Israel expected Iranian or Hezbollah retaliation for the airstrike, the source said: "They are almost certain to respond. We are anticipating that, but I think it's a fair assumption that a major escalation is not in the interest of either side."Troops and civilians in northern Israel are on heightened alert and Israel has deployed an Iron Dome rocket interceptor unit near the Syrian border. "We did not expect the outcome in terms of the stature of those killed – certainly not the Iranian general," the source said. "We thought we were hitting an enemy field unit that was on its way to carry out an attack on us at the frontier fence."
"We got the alert, we spotted the vehicle, identified it was an enemy vehicle and took the shot. We saw this as a limited tactical operation." Israel has struck Syria several times since the start of the Syrian civil war, mostly destroying weaponry such as missiles that Israeli officials said were destined for Hezbollah. Hezbollah has been fighting alongside President Bashar Assad's forces in the four-year-old Syrian conflict.