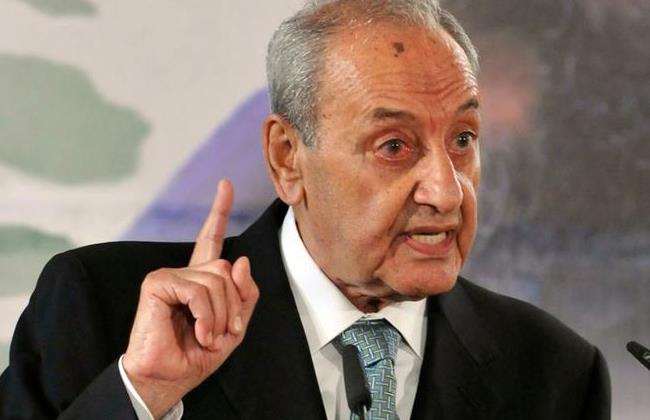 Hezbollah-Future dialogue unaffected by Syria strike: Berri


Wassim Mroueh|/The Daily Star/Jan. 21, 2015 |
BEIRUT: Dialogue between Hezbollah and the Future Movement will not be affected by Israel's recent attack on the resistance party's convoy in Syria, Speaker Nabih Berri was quoted as saying Tuesday.
"There will be no repercussions and the dialogue has nothing to do with what happened in Qunaitra," Berri told visitors to his residence in Ain al-Tineh, referring to an Israeli attack in the Golan Heights that left six Hezbollah fighters and one Iranian official dead Sunday.
"It will continue to focus on measures to defuse sectarian tensions and bolster the security situation, which it has succeeded in doing so far," he added. "In the third dialogue session, talks focused on the security plan, other items on the agenda will not addressed before this is finished."
In a statement Monday, the Future bloc said after its weekly meeting that it would go ahead with talks with Hezbollah, saying they aimed at defusing Sunni-Shiite tension and facilitating the election of a new president.
Separately, preparations for a meeting between Free Patriotic Movement leader Michel Aoun and his rival, head of the Lebanese Forces Samir Geagea, are serious and have made progress, an MP from the former's bloc said.
"What I can say in this regard … is that the course is serious and sincere in terms of worksheets exchanged between both sides," MP Ibrahim Kanaan said after attending the weekly meeting of Aoun's parliamentary bloc in Rabieh, north of Beirut. "As I previously said, there is an intention to reach an outcome which protects stability and through which we restore the initiative on the Lebanese and Christian level."
Kanaan and LF media officer Melhem Riachi have been meeting over the past weeks to prepare for the expected talks and Kanaan cited progress in preparatory discussions.Both groups have exchanged worksheets and are working on putting together an agenda for the talks.
"We expect that a final exchange of papers will take place in the coming few days," he added. Kanaan said his bloc praised dialogue between other Lebanese groups, hoping that it would help the Lebanese to regain the initiative. MP Alain Aoun, from the Change and Reform bloc, said dialogue between the FPM and the LF in preparation for the Aoun-Geagea talks was serious and happening away from the media spotlight.
"We are working so [the planned dialogue] does not turn out to be a failure because it is decisive in the Christian arena," Aoun said during a seminar. "It turns the page of political confrontation between the Free Patriotic Movement and the Lebanese Forces and it is the last chance to elect a president in a Christian will," he added. "It is unacceptable that Muslims only agree on the Christian president."
LF MP George Adwan said his group and the FPM were determined to engage in dialogue that would address all disputed issues. "The actual dialogue will focus on three themes: The first and major one is restoring normal ties … after 30 years of rivalry and the exchange of media campaigns," Adwan told a news conference at Parliament.
"The second theme is the establishment of the republic and the third one is presidency. We will be presenting a road map in each of these themes," Adwan added. Adwan said the LF and the FPM might agree and disagree on various points: "Even points of disagreement should not affect the nature of ties or on our will to have normal ties."