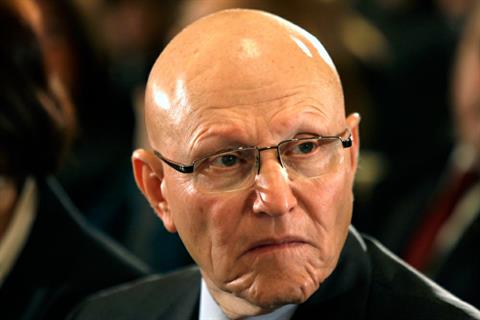 Lebanon's PM, Salam, distances country from Nasrallah's Bahrain remarks


The Daily Star/Jan. 17, 2015
BEIRUT: Prime Minister Tammam Salam Saturday sought to end a week-long controversy over comments made by Hezbollah's leader criticizing Bahrain over its crackdown on dissidents, saying the remarks did not represent the position of Lebanon. "Any remarks made by a Lebanese political faction against Bahrain do not represent the official position of the Lebanese government," Salam said in a statement released by his media office. Lebanon's official position on regional and international issues can only be voiced by the Lebanese government, he emphasized.  The Arab League publicly censured Lebanon in a statement two days ago over comments made by Hezbollah chief Hasan Nasrallah in which he denounced Bahrain's recent arrest of the country's main political opposition leader Ali Salman and its crackdown on anti-regime protesters.
The Arab League deemed Nasrallah's remarks during a Jan. 9 speech a "repetitive interference in the internal affairs of Bahrain" and called on the Lebanese government to take clear stance on the issue. According to Salam, Lebanon's diverse political fabric allows for contrasting opinions and should not be used to justify any harm inflicted on Lebanon's ties with allied states.Lebanon's insistence on curbing any interference in the affairs of other states, Salam added, stems from the reoccurrence of international and regional interferences in Lebanon's own domestic issues.
He also expressed his confidence in Bahrain's ability to overcome its political hurdles. Separately Saturday, Justice Minister Ashraf Rifi, a harsh critic of Hezbollah, issued a personal apology to Bahrain over Nasrallah's remarks. "As a Lebanese citizen, I give my apologies to Bahrain, in the hopes that Hezbollah's position, which runs contrary to national will, would not negatively impact the historic ties between the two countries," the justice minister said in a statement issued by his media office. Rifi also called on the Lebanese government to follow suit and publicly apologize to Manama, while noting that he would raise the issue in Cabinet's next session.
Bahrain has been in turmoil since 2011 when authorities, backed by a Saudi-led Gulf force, crushed a pro-democracy movement.
A backer of the uprising, Nasrallah in a speech last week accused the Bahraini government of being "tyrannical and oppressive."
He also compared the Bahraini government's behavior to the "Zionist project" which established Israel, accusing it of naturalizing Sunnis from across the region to change the country's majority-Shiite demographic, who form the bulk of the opposition.
Nasrallah's criticism led Bahrain to summon Lebanon's envoy over the speech earlier this week. The remarks also prompted a backlash from Bahrain's foreign minister Friday who accused Lebanon of being controlled by a "terrorist agent," in reference to Nasrallah.