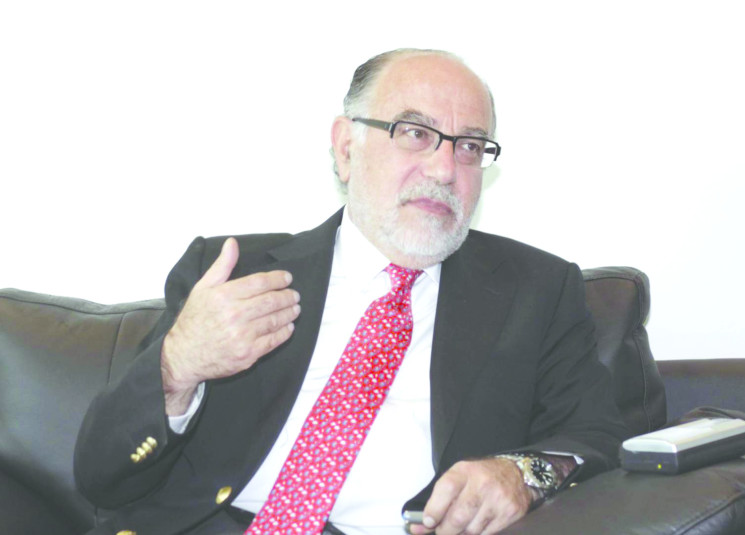 God Bless Mohamad Chatah's Soul
Elias Bejjani/Published on December 27/13, The Day Mohamad Chatah was assassinated
Once again the Iranian-Syrian Evil Of Axis Criminals brutally assassinate a patriotic, peaceful and intellectual Lebanese dignitary.  Today, in occupied and oppressed  Lebanon, the former Lebanese minister Mohamad Chatah was murdered in a massive car bomb blast that killed also and seriously injured tens of innocent citizens in Lebanon's capital, Beirut.
Mohamad Chatah, the courageous outspoken 62 years old moderate academic and noble political figure strongly believed in a free and sovereign Lebanon, dialogue, the language of reason, and in the right to different views and political stances.
Sadly, this morning, Chatah joined all the other patriotic and heroic Lebanese martyrs who with faith and devotion fell while struggling to reclaim Lebanon's confiscated independence, sovereignty and freedoms.
There is no doubt that the Assad dictatorship intelligence and the terrorist Hezbollah Iranian militia are behind this horrible crime, as they were with evilness and shame accountable for all other similar crimes that occurred since 1960 and targeted Lebanese patriotic leaders, clergymen, officials and politicians.
It is worth mentioning that Chatah's assassination took place three weeks before the long-delayed opening of a trial of five Hezbollah suspects indicted for the 2005 bombing that killed former Lebanese PM Rafik al-Hariri with 21 other individuals.
The Special Tribunal for Lebanon (STL), trial is due to start next month in Hague. The suspects are all prominent Hezbollah military members. Meanwhile this terrorist Iranian organization has strongly refused to cooperate with the court, alleging it is politically motivated.
In my capacity as a Canadian – Lebanese Human Rights Activist and political commentator, I strongly and with the harshest terms condemn  this barbaric and terrorist crime and call on the free world countries to help the Lebanese people and its patriotic and peaceful leaders by all available means and resources to reclaim Lebanon's independence that is confiscated by Hezbollah,  the Iranian-Syrian Axis of Evil military proxy
Deepest sympathies are extended to the families and friends of those killed in today, and all wish for a speedy recovery to all the injured.
May the souls of all those innocent victims that were killed today rest in peace.