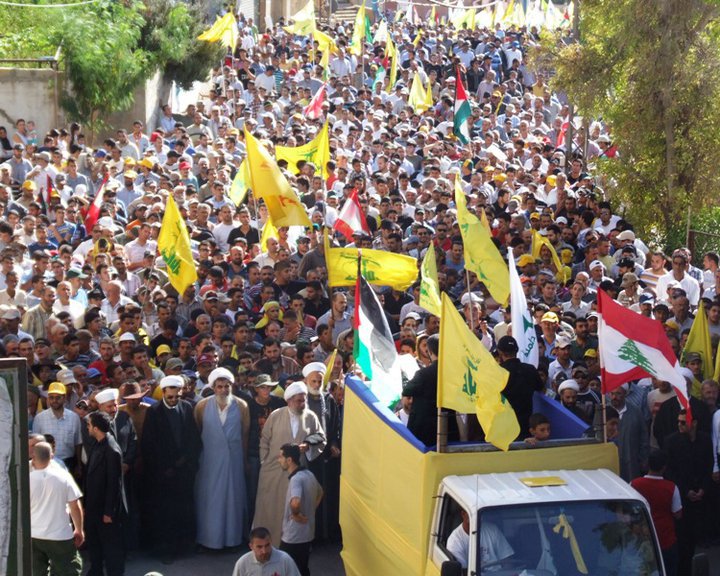 Hezbollah puts senior operative on trial for treason


The Daily Star/Dec. 19, 2014
BEIRUT: Hezbollah is currently trying one of its operatives for treason after he tipped off Israel about five operations to avenge the killing of Hezbollah's top military commander Imad Mughniyeh, a security source told The Daily Star Thursday.
Hezbollah has arrested the informant – Mohammad Shawraba, head of the party's so-called External Operations Unit, and four from his team about a month ago after they were put under scrutiny for six to seven months.
Hezbollah busted the double cross after five attempts to carry out operations against Israeli targets to avenge Mughniyeh's 2008 assassination were botched, the source said.
In what confirms Hezbollah's direct involvement in a 2012 bus bombing in the Bulgarian touristic area of Burgas that killed the bus driver and five Israeli tourists, the source said the party's suspicions of being infiltrated became real when the Bulgarian Interior Ministry accused it of standing behind the attack.
Bulgarian authorities released photographs of two alleged Hezbollah operatives suspected in the bombing: Malid Farah, also known as Hussein Hussein and Canadian citizen Hassan al-Hajj.
According to the source, Shawraba, 48, informed Israel, which relayed the tip to Bulgaria.
According to the source, the bomb carried by Hussein Hussein went off ahead of time inside the passenger bus before it reached its initial target.
In 2013, and partly in response to the Bulgaria bombing, the European Union enlisted the military wing of Hezbollah as a terrorist organization.
Shawraba and his team are currently being tried by a Hezbollah court, the source said.
It was not the first time that spies had penetrated the ranks of Hezbollah, a highly secretive organization which takes pride in its ability to prevent infiltration.
In 2011, Hezbollah leader Sayyed Hasan Nasrallah acknowledged that at least two Hezbollah members have confessed to working for the U.S. Central Intelligence Agency.