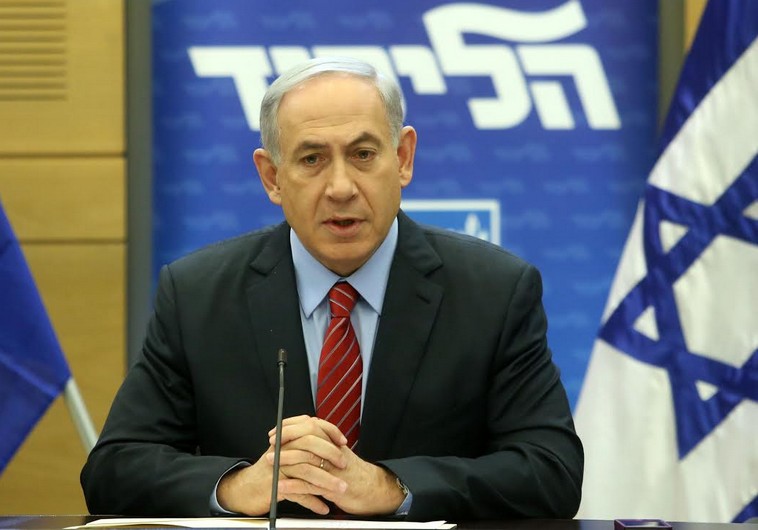 Pollster: Netanyahu Could Lose This Election


Sunday, December 14, 2014/Ryan Jones/Israel Today
Prime Minister Benjamin Netanyahu earlier this month set in motion the process of early elections against the backdrop of public opinion polls showing his Likud Party cruising to an easy victory. But more recent polls have revealed an opposite trend, and a leading pollster now says Netanyahu is by no means a shoe-in for Israel's next prime minister.
Last week, a pre-election poll for the first time showed Likud coming in second to the leftist Labor Party and its new alliance with former Justice Minister Tzipi Livni's Hatnua faction.
According to that poll, carried out by the Knesset Channel, if elections were held today, Labor would win 23 seats, while Netanyahu and his Likud would take 21, meaning Labor Party leader Isaac Herzog would most likely be tapped by President Reuven Rivlin to form the next government.
Subsequent polls have again shown Likud on top, just barely, but Netanyahu also appeared to be losing the support of several centrist and right-leaning parties, meaning that even if Likud scores more seats, Herzog could still have the best chance of cobbling together a coalition.
Of note, both Avigdor Lieberman's Yisrael Beiteinu Party and former Likud minister Moshe Kahlon's new Kulanu faction have expressed willingness to join a Labor-led coalition. Current centrist powerhouse Yesh Atid, which is expected to take a nosedive in the upcoming vote, would also almost certainly join with Labor, as would the ultra-Orthodox Shas Party, for the right price.
Professor Camil Fuchs of Tel Aviv University, who conducts political polls for Channel 10 News and Ha'aretz, told a press conference organized by the Jerusalem Press Club that "it is no longer guaranteed that Netanyahu will be the next prime minsiter."
Fuchs explained that up until about a month ago, Netanyahu remaining in the prime minister's chair was considered a "1", a statistical certainty. Today, said Fuchs, that number had dropped to somewhere between "0" and "1", though he believed Netanyahu still had a better chance than any other candidate of heading the next government.
Fuchs further noted that the overall trend among Israeli voters is to the right, though parties like Yisrael Beiteinu and Kulanu crossing political lines could still bring a left-wing government to power. The professor also pointed out that the public's growing distaste for Netanyahu notwithstanding, a plurality of voters still view him as the best candidate for prime minister