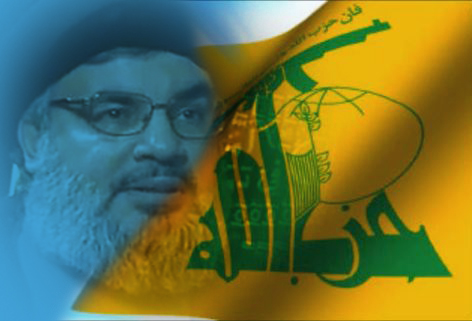 With Hezbollah in charge, the destruction of Beirut was matter of time
Yaakov Hatz/Jerusalem Post/August 07/2020
يعقوب هاتز/مع تولي حزب الله زمام الأمور ، كان تدمير بيروت مسألة وقت
How will Hezbollah react to this week's massive blast in Beirut?




Seith J.Frantman/Jerusalem Post/August 07/2020




سيث جيه فرانتمان/كيف سيكون رد فعل حزب الله على الانفجار الهائل

هذا الأسبوع في بيروت؟
With Hezbollah in charge, the destruction of Beirut was matter of time
Yaakov Hatz/Jerusalem Post/August 07/2020
يعقوب هاتز/مع تولي حزب الله زمام الأمور ، كان تدمير بيروت مسألة وقت
***
Without dismantling Hezbollah's arsenal, Lebanon will always be at risk
Jonathan Schanzer/FDD/August 07/2020
جوناثان شانزر/بدون تفكيك ترسانة حزب الله ، سيكون لبنان في خطر دائم
Tuesday's massive explosions in Beirut were a tragedy. But as is often the case in Lebanon, this tragedy was preventable.
The reported 2,750 tons of ammonium nitrate that sat unclaimed and uncontrolled since at least 2014 in a warehouse is yet another sign of failed leadership and mismanagement by the Lebanese political elite. At minimum, it was ineptitude.
The fact that a massive amount of explosive material was just sitting in the Port of Beirut – long suspected to be exploited by Hezbollah for illicit trade and smuggling – raises troubling questions about whether the Iran-backed terror group, which is the political glue that holds together Lebanon's current government, had any intentions of deploying that material in an attack. While we now know that the explosion was a terrible accident, most analysts of the region (whether they admit it or not) had to briefly wonder whether the explosion was a military strike. The notion that an outside actor, notably Israel, might have targeted a weapons depot at the Port was all too easy to imagine, given the history of conflict over the last four decades. The Lebanese almost certainly understand that the inadvertent deaths of an estimated 135 Lebanese and the massive destruction of property could be a prelude to much, much worse for Lebanon. A terrible military conflict is still quite possible.
Hezbollah continues to stockpile weapons at an alarming rate. Estimates suggest that the group has an estimated 150,000 rockets of varying capabilities scattered across Lebanon, often in high-density population areas. The group has turned the Lebanese population into human shields for its arsenal that is designed to wage war against Israel. In recent months, Israeli officials have warned that Hezbollah is also stockpiling lethal precision-guided munitions (PGMs) that could evade Israeli defenses and hit sensitive targets that could lead to mass casualties. The Israelis have therefore made it clear that pre-emption might be necessary. In other words, they are warning of war.
To be clear, the Israelis don't want war. For this reason, the Israeli military has held off on striking Hezbollah's missile arsenal, even as it has expanded alarmingly in recent years. In the wake of Tuesday's catastrophe, the Israeli military went to great pains to convey that it was not responsible, and that it was even willing to help. Defense Minister Benny Gatz took the unusual step of announcing on Twitter that, "Israel approached Lebanon through international defense and diplomatic channels to offer the Lebanese government medical humanitarian aid."
This show of goodwill notwithstanding, the explosion in Beirut should be a wake-up call. If Hezbollah's arsenal is not dismantled soon, more explosions are likely to come.
For Lebanon, the timing of all this could not be worse. Lebanon is more than $90 billion in debt, thanks to the corruption, greed and illicit financial activities of Hezbollah and the country's political elite. The rescue package will not be easy to assemble, given the demands of the global coronavirus pandemic and a world economy in recession. A financial rescue is even harder to imagine while a terrorist group,
Hezbollah, remains at the center of Lebanon's politics and economy. Frustration is now boiling over in Lebanon. Many in the country are laying the blame for Tuesday's blast at the feet of the political elite and Hezbollah. These frustrations are not unfounded, and they are not new. The people have been protesting against the government's failures, off and on, for years.
The time is now to act on these sentiments, and to capitalize on the fact that the world has turned its attention to this tiny corner of the Arab world. International pressure can play a role in demanding political reform in Lebanon. But that will only happen if Hezbollah's weapons, illicit finance and political influence can be diminished. The Arab world, in particular, has a leadership role to play. But ultimately, the prospect for meaningful change rests with the beleaguered people of Lebanon.
*Jonathan Schanzer is senior vice president for research at Foundation for Defense of Democracies. Follow Jon on Twitter @JSchanzer.
How will Hezbollah react to this week's massive blast in Beirut?




Seith J.Frantman/Jerusalem Post/August 07/2020




سيث جيه فرانتمان/كيف سيكون رد فعل حزب الله على الانفجار الهائل هذا الأسبوع في بيروت؟


For Hezbollah, the terrorist army that occupies southern and central Lebanon and maintains and arsenal of 150,000 missiles aimed at Israel, the explosion is a mixed blessing.
A wedding photographer was flying a drone in Beirut on Tuesday. As the drone maneuvered over the head of the bride and then circled next to her dress, a massive explosion kilometers away caused a burst of air that sent dust gusting into the frame and caused the bride to run for cover. The camera crew and the bride were the lucky ones. Across Beirut at least 137 were killed, thousands were injured, and the city was laid waste.
Prime Minister Hassan Diab declared three days of mourning from Thursday as early investigations blamed negligence for the explosion at Beirut port.
Up to a quarter of a million people were left without homes fit to live in, officials said, after shock waves smashed building facades, sucked furniture out into streets and shattered windows miles inland. The death toll was expected to rise from the blast, which officials blamed on a huge stockpile of highly explosive material stored for years in unsafe conditions at the port.
The explosion was the most powerful ever in Beirut, a city still scarred by a civil war that ended three decades ago and reeling from an economic meltdown and a surge in coronavirus infections.
"No words can describe the horror that has hit Beirut last night, turning it into a disaster-stricken city," President Michel Aoun said in an address to the nation during an emergency cabinet session.
IT HAD already been a tough week for Lebanon. In the throes of a financial crisis widely seen as the biggest threat to its stability since the 1975-90 civil war, and with hard currency growing ever scarcer, the Lebanese pound has lost some 80% of its value, depositors have been shut out of their savings, and unemployment and poverty are soaring. A report at the Foundation for Defense of Democracies revealed that it will take $93 billion to rescue Lebanon from its enormous debt.
A UN investigation, 15 years in the making, was supposed to finally release details on who murdered Lebanese prime minister Rafik Hariri in 2005. He, too, was incinerated by a massive bomb blast. The Special Tribunal for Lebanon, a UN-backed court located outside The Hague, Netherlands, decided to delay its verdict "out of respect for the countless victims of the devastating explosion."
The country had been bracing for the verdict in the case of the men charged with planning and arranging the bombing 15 years ago. The four defendants, who are not in custody and are being tried in absentia, are linked to Hezbollah.
For Hezbollah, the terrorist army that occupies southern and central Lebanon and maintains and arsenal of 150,000 missiles aimed at Israel, the explosion is a mixed blessing. It could capitalize on the ruination brought to the more liberal parts of Beirut by sinking its fangs into reconstruction efforts.
It has done this in the past. Hezbollah and its leader, Hassan Nasrallah, are masters at turning crisis to opportunity. For instance, after the murder of Hariri, Hezbollah appeared to lose out on its Syrian regime ally. The Syrians, occupiers of Lebanon since the 1970s, had helped midwife Hezbollah to run part of the country. But the murder of Hariri was widely blamed on a nefarious alliance of Damascus and Hezbollah. Protests caused the Syrians to leave. Hezbollah lay low initially.
But Hezbollah is always plotting. A year and a half after Hariri was killed, Hezbollah launched an attack on Israel. The goal here was for Hezbollah to showcase its abilities. Hezbollah claims to be "defending" Lebanon from Israel. Israel withdrew from Lebanon in 2000, potentially ending the raison d'être of the terrorist group. It wasn't "resisting" anymore. But for jihadist groups, whether Sunni or Shi'ite like Hezbollah, "resistance" always takes the form of aggression, terrorism, ethnic cleansing and swallowing up countries. Therefore, Hezbollah attacked Israel in 2006, and a vicious, destructive war resulted.
But Hezbollah always finds a way to win, even if it loses. In 2008 it occupied Beirut after clashes with rival political parties, showing its muscle. The government, with support from Rafik's son Saad Hariri, had challenged Hezbollah's use of an independent telecommunication network. Hezbollah had likely used this network to plot the murder of Rafik Hariri. Hezbollah responded with force.
After the 2006 war and 2008 clashes, it sponged up investment in Lebanon, including likely leveraging Qatari and other investment to its own ends. It built up a shadow economy so as to route money to drug trafficking in South America and through corrupt banks linked to Iran. It gained a new opportunity with the Syrian civil war. In 2012 it began to send hundreds of fighters to Syria and basically took over Lebanon's foreign and military policy. Hezbollah hijacked the parliament and presidency, refusing to name a successor to the Christian president Michel Suleiman. Not until 2016 did Hezbollah get what it wanted, when its ally Michel Aoun was appointed president.
By 2016 Hezbollah was entrenched in Syria, and it had mobilized itself to receive new precision-guided munitions from Iran. It benefited from the Iran deal and likely benefited from the Gulf crisis that pitted Qatar against Saudi Arabia and the UAE. Saudi Arabia, a guarantor of the peace process that ended the civil war in Lebanon in 1989, tried to pressure Lebanon by appearing to pressure Saad Hariri during a trip to Riyadh. But nothing worked to sideline Hezbollah. It always seems to grow and grow, even if it suffers setbacks like having key members killed in Syria.
THIS WEEK, the massive explosion represents another possibility for Hezbollah. While it may initially get some criticism and heat for the explosion, because it also maintains dangerous stockpiles of weapons all over Lebanon, it will find a way to leverage this to its benefit. Hezbollah wants China, Russia and Iran to help rebuild Lebanon. Turkey and Qatar are also rebuilding the country, but Hezbollah has amicable relations with Doha.
Now Hezbollah may have to wait some time before making its moves clear. This is because it can't raise its head too much and appear to gloat over the destruction. It will instead try to send volunteers to help and portray itself as the responsible party. It will try to shift blame to Israel and the US. While others are distracted with solidarity for Beirut, Hezbollah will increase its stranglehold elsewhere. This has always been the Hezbollah model. It may increase trafficking in weapons from Syria and construct new bases.
Israel would be reticent to carry out any actions in Lebanon amid tensions with Hezbollah, because Israel will not want to be seen as harming Lebanon more. This means the explosion becomes a perfect smokescreen and solidarity shield for Hezbollah. For average Lebanese, it is yet another disaster in a long series of disasters.
While Hezbollah will pretend to be patriotic, it will work behind the scenes to corrupt everything that comes into Lebanon in the next year.
Reuters contributed to this report.•
With Hezbollah in charge, the destruction of Beirut was matter of time




Yaakov Hatz/Jerusalem Post/August 07/2020




يعقوب هاتز/مع تولي حزب الله زمام الأمور ، كان تدمير بيروت مسألة وقت


What did Lebanon expect? What did the citizens of a country sadly known for years of civil war and internal strife think would happen, after they let their country be taken hostage by terrorists?
In the afternoon of July 12, 2006, Amir Peretz, Israel's defense minister, convened the IDF General Staff. Earlier that day, two IDF reservists on a standard patrol up North had been abducted by Hezbollah and skirmishes were breaking out along the tenuous Lebanese border. Israel needed to come up with an aggressive response.
Peretz's military secretary at the time, Gen. Eitan Dangot, placed some maps on the large wooden table in the conference room on the 14th floor of the Defense Ministry and began discussing options. One of them was an operation known by a secret code word – Density.
Operation Density had been years in the making and was based on intelligence collected over a long time by the Mossad and Military Intelligence. What it included were the exact locations of close to 100 long-range Iranian artillery rockets, what were supposed to be Hezbollah's secret weapon in a future war with Israel. Almost all of them were stored in the private homes of top Hezbollah operatives.
Some of the generals were against attacking the homes. The casualty toll, they warned, would be disproportionate, and that taking out so many targets would immediately escalate the conflict and lead Hezbollah to aggressively retaliate.
For Peretz, none of this made sense. If Israel knew where these advanced rockets were located, how could it wait? He approved the operation. "If someone goes to sleep with a rocket in their bedroom, they shouldn't be surprised to wake up with a missile on their head," he told the military officers.
Carried out in the early hours of July 13, The mission was a massive success, one of the few during a bloody war that would last 34 days and end with a state-appointed commission of inquiry. But that night, in the span of 34 minutes, dozens of F-15 and F-16 fighter jets bombed 90 targets with amazing precision. All of the sophisticated long-range rockets supplied by Iran and hidden by Hezbollah had been destroyed.
I WAS reminded of that mission and Peretz's quip after watching the destruction in Beirut on Tuesday, reportedly caused by the explosion of 2,700 tons of ammonium nitrate at the Port of Beirut.
At least 157 killed, more than 5,000 wounded, hundreds of thousands of homes destroyed – the Lebanese already suffering under the toll of a grave economic crisis and the continued spread of the coronavirus are now hurting even more. A terrible tragedy indeed.
But one can't help but ask: What did Lebanon expect? What did the citizens of a country sadly known for years of civil war and internal strife think would happen, after they let their country be taken hostage by the terrorist Hezbollah organization?
Even if this specific explosion was not caused by Hezbollah – which remains to be seen – it's no secret that the group stores weapons and missiles across the country: underneath soccer fields, in hangers at Hariri Airport, and even at the main port where diplomatic officials said that Hezbollah operates its own terminal – a place it can unload containers filled with missiles and explosives without needing to go through customs or other inspections.
These weapons often stay at the port for weeks before they are moved. Is it possible some of that equipment was damaged in Tuesday's blast? No one is saying.
The writing has long been on the wall, with Israeli leaders openly saying for years that such devastation was likely to happen in Lebanon. They weren't talking about an explosion like at the port, but rather in the context of a future war where Hezbollah would instigate against Israel, and the IDF would have to retaliate with unprecedented force to stem the rocket fire that is expected to reach 1,500-2,000 missiles a day.
This would mean bombing the airport, the soccer fields, the port, private homes, office buildings, schools and more. Israel, of course, would take all steps to minimize collateral damage. But in a war anticipated one day against the Iranian-backed terrorist group, the constraints we usually see in Gaza operations would have to be lifted. With so many rockets hitting Israel – all across the country – the IDF will have no choice but to act with a ferocity never before seen.
The question for Israel now is can this unfortunate disaster be used to change the balance of power in Lebanon, and encourage/inspire the Lebanese people to turn against Hezbollah and remove it from power.
Dangot – who after working with Peretz later became Coordinator of Government Activities in the Territories – believes that Israel now has a unique window of opportunity to transfer to Lebanon the core of its covert operations to undermine Iran in Syria. The explosion in Beirut, he believes, has the potential to significantly restrain Hezbollah, and make it think long and hard before embarking on a military adventure against Israel that would only bring more destruction to the impoverished country.
"Israel has diplomatic and military tools," he explained. "If you work with the United States to put pressure on Lebanon; work with Russia, which also wants to stop the Iranian adventure in Syria; work to create an international economic recovery plan for the country while intensifying the sanctions against Hezbollah and Iran; and operate militarily under the radar using operations with low signature – you can get results."
For this to happen, Israel will have to change its state of mind and be prepared to take risks, which IDF Chief of Staff Lt.-Gen. Aviv Kochavi seems to be advising against today. One illustration of this is the way the IDF has pretty much paralyzed itself for the last two weeks in the North because of a threat that Hezbollah was about to attack the country. A threat. That is all it took.
All you have to do to understand what has happened over the last two weeks is drive along the Lebanese border. The IDF state of alert there is unprecedented in scope and size not seen since the Second Lebanon War 14 years ago, with the number of troops, intelligence collection capabilities and firepower allocated to the northern front in the event of an escalation.
Of course, Israel has to be ready to defend itself and should take all precautions to prevent an attack against civilians or soldiers. But does it serve the country's national interests when Hezbollah sees how the military reacts to what so far is just a threat? Does this boost the country's deterrence, or in the long run undermine it? Over the last 14 years, Hezbollah has amassed an unprecedented stockpile of rockets and missiles capable of striking anywhere in Israel with amazing precision, and warheads the size of which have never been seen before. In the face of that threat, Israel needs to always project strength and resilience. That is how you win.
If it looks like a duck, swims like a duck and quacks like a duck, then it probably is a duck goes the old abductive reasoning. The same can be said about Israeli elections. If it looks like we are heading to an election, if politicians show up at places they usually do not attend unless they want an election, and then when they get there talk like they are preparing for one – yep, we're probably going to an election.
If anyone had doubts: first was the continuing fight between Prime Minister Benjamin Netanyahu and Defense Minister Benny Gantz on Monday over the state budget, which needs to be passed by August 25.
Netanyahu continues to dig in his heels and insist on a one-year budget, which is really just a budget for four months. Gantz is insisting on a two-year budget, firstly because that is what Netanyahu agreed to in the coalition agreement that they both signed a few months ago, and secondly, because it is the only real chance he has left to become prime minister.
On Tuesday, the prime minister visited a shwarma joint in Ramle and videotaped it, making a point of showing Netanyahu paying for his own food with cash. This kind of visit, at this point in time, can only be viewed as a campaign stop. Nothing more.
Finally, there was Netanyahu's speech on Wednesday at the Knesset, where he launched an attack against the Left, the opposition, the protesters outside his home (whom his son calls aliens) and made it even clearer that a new Election Day – it's been, what, 159 days since the last one? – is the direction this country is headed.
There is near unanimity in the political establishment that Netanyahu has decided to take Israelis to the voting booth. Even if Gantz decides to suddenly cave and agree to a one-year budget, Netanyahu – many of his fellow politicians believe – will find some other excuse to ensure that the Knesset disperses at the end of the month. The reason is simple: Netanyahu has one thing on his mind and one thing only. No, it's not Iran, Hezbollah or the coronavirus, but rather how to avoid his trial, which Judge Rivka Feldman decided will start in January with three hearings a week, from morning until late evening. That is the last place Netanyahu wants to find himself, and he has one last chance to try and avoid it: an election that ends with 61 seats on the Right, legislation of a retroactive immunity bill, and his trial being put on ice for the duration of his premiership.
Of the three judges in Netanyahu's case, Feldman concerns him the most. She was the minority opinion in the verdict against former defense minister and IDF general Itzik Mordechai when he was convicted of sexual harassment in March 2001. While Mordechai received a suspended sentence, Feldman believed he needed to do real jail time. "A senior official,'' she wrote then, "needs to serve as a role model."
Netanyahu seems to think that one last election is worth the risk because if he fails to get 61 seats, he still won't lose. No one, according to polls, has the ability to form an alternative government without him. So, he will simply take the country from one election to another, dragging the nation through the mud, through his trial, and from one ballot box to the next.
This does not mean a new election is set in stone. If Israelis have learned anything over the last two years, it is that when it comes to politics, anything can happen. Two elections, three elections, and even a unity government between two people who despise one another.
But Netanyahu seems determined, and there is no reason to think he won't take Israel to its fourth election within two years – even if it is not in the country's best interest. In his list of priorities, there is only one that stands at the top right now: survival.