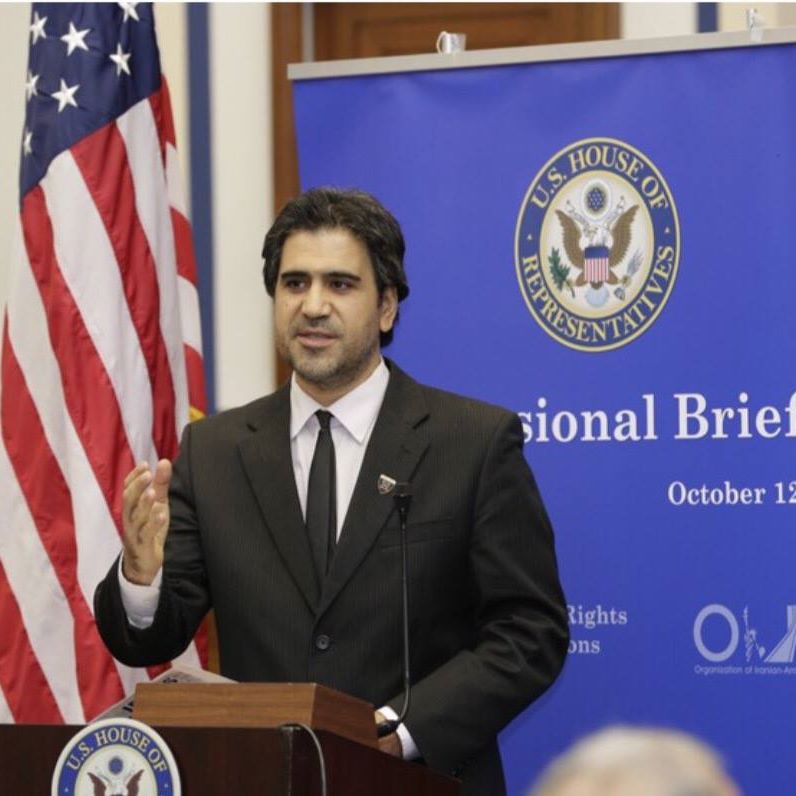 Iran's nuclear defiance fueling Israeli fears




Dr. Majid Rafizadeh/Arab News/July 09/2020




د.مجيد رافيزادا: التحدي النووي الايراني يؤجج ويدعم المخاوف الاسرائيلية
Through the prism of the Israeli leaders, a nuclear Iran is an existential threat to their country. Former Defense Minister Naftali Bennett did not mince his words when he warned in 2017: "I have no doubt that the nuclearization of Iran is the No. 1 existential threat to the state of Israel."
If we were to assume that there will be a war between a nuclear Iran and Israel, the damage inflicted on Israel would likely be much more severe due to its relatively small size. Iran's land area is approximately 1.6 million square kilometers, while Israel's is only about 22,000. This means that Iran is more than 70 times larger than Israel.
Bennett acknowledged that "an attack on Iran would not destroy the country the way that an attack by Iran on Israel (would)."
The Iranian leaders have indeed repeatedly vowed to destroy Israel. For example, Hossein Salami, commander-in-chief of the Islamic Revolutionary Guard Corps, has made the Iranian government's plan vehemently clear, stating: "Our strategy is to erase Israel from the global political map.
And it seems that, considering the evil that Israel is doing, it is bringing itself closer to that." In addition, Supreme Leader Ali Khamenei, who reportedly published a book on how to destroy Israel, in 2018 posted a Twitter tirade against Israel, stating that "the Zionist regime will perish in the not so far future."
Whether or not the Iranian leaders ultimately act on their words, Israel has critical concerns about its rival becoming a nuclear state. From Tel Aviv's perspective, the international community is not doing enough to stop Tehran from obtaining nuclear weapons, with Russia, China, Germany, France and the UK still advocating the Joint Comprehensive Plan of Action (JCPOA), aka the Iran nuclear deal.
The Israeli authorities have vehemently opposed the nuclear deal ever since its establishment in 2015. Its primary objective was to permanently halt Iran's nuclear program, thus eliminating the possibility of a nuclear arms race in the region and removing the strategic threat that a nuclear-armed Iran might pose due to its hegemonic ambitions. However, the Western powers compromised on their original demands and accepted a deal that limited Tehran's nuclear program for a set number of years.
As Iranian Foreign Minister Mohammed Javad Zarif told the Council on Foreign Relations think tank at the time: "Let's establish a mechanism for a number of years. Not 10, not 15 — but I'm willing to live with less." This is how the sunset clauses came about and Israel became enraged.
The sunset clauses will allow the Iranian regime to eventually resume enriching uranium to the level it desires, spin as many advanced centrifuges as it wants, make its nuclear reactors fully operational, build new heavy water reactors, produce as much fuel for its reactors as it desires, and maintain higher uranium enrichment capability with no restrictions.
Not only are the European powers, along with Russia and China, determined to keep the nuclear deal, they appear to be disregarding Iran's latest violations of the JCPOA. The International Atomic Energy Agency last month reported that Tehran is violating all the restrictions of the nuclear agreement, is not allowing inspectors to monitor some of its sites, and is declining to answer questions concerning undeclared nuclear sites and activities.
Meanwhile, although Israel would likely wish for the US to take military action to prevent Iran from becoming a nuclear state, there is little appetite in Washington and among the American public for a direct military confrontation with yet another country in the Middle East.
With the international community reluctant to act on Iran's nuclear violations, and with it inching closer to becoming a nuclear state, Israel is running out of options to counter Tehran. The Iranian regime already has enough enriched uranium to refine to produce a nuclear bomb if it so desired.
From Tel Aviv's perspective, the international community is not doing enough to stop Tehran from obtaining nuclear weapons.
Desperate to stop Iran from obtaining nuclear weapons, the Israeli leaders seem to be taking matters into their own hands. Kuwait's Al-Jarida newspaper last week reported that Israel carried out a cyberattack that caused a fire and explosion at Iran's Natanz nuclear site. The newspaper wrote: "This is likely to be an electronic attack on the computer network that controls the storage compression tanks."
Heightened tensions between Iran and Israel over Tehran's nuclear defiance could spiral into a wider war. In order to prevent a major military confrontation, the international community must take immediate action to hold the Iranian leaders accountable for their nuclear violations and give assurances to the regional powers that Iran will not become a nuclear state.
*Dr. Majid Rafizadeh is a Harvard-educated Iranian-American political scientist. Twitter: @Dr_Rafizadeh