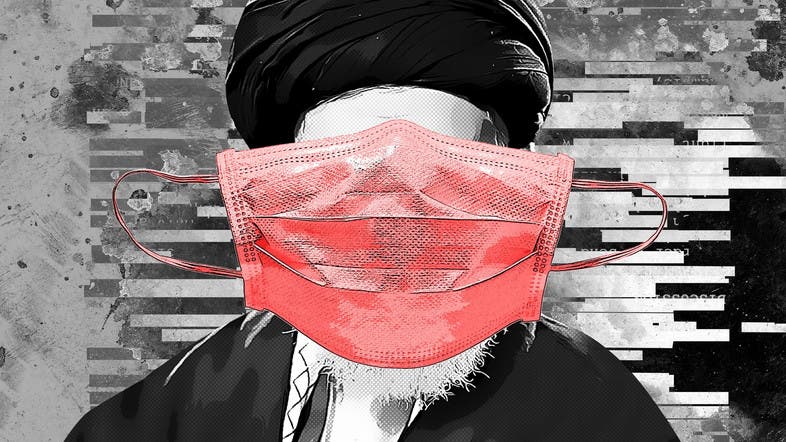 A Bundle Of English Reports, News and Editorials For 25-26/2020 Addressing the On Going Mass Demonstrations & Sit In-ins In Iranian Occupied Lebanon in its 132th Day
Compiled By: Elias Bejjani
February 26/2020
Titles For The Latest English LCCC Lebanese & Lebanese Related News & Editorials published on February 25-26/2020
Lebanon Allows 'Necessary Trips' to Corona-stricken Countries
Lebanon limits flights to countries with coronavirus, stops pilgrimage trips
Lebanese Authorities Release Activist Previously Detained Over Facebook Post
Lebanon Faces Lower Expectations to Recover Looted Funds
Lebanon approves debt restructuring advisers: Government source
Cabinet Discusses Precautionary Measures against Virus Threat
Report: Diab's Govt. Makes 'First' Contact with Arab States
Casino du Liban Denies Coronavirus Rumors
Report: EU Countries 'Pleased' with Govt. Performance
Rafik Hariri Hospital: 3 Out of 34 Isolated despite Showing No Virus Signs
Geagea Slams French Journalist who Claimed He Has Cancer
Drillship Off Lebanon to Start Oil and Gas Exploration
Hariri, Jumblat Mourn 'Friend of Lebanon' Mubarak
Parliament General Secretariat Hits Back at U.N. Coordinator
Renault Files Civil Claim against Ghosn
Lebanese star Elissa: Govt. still allowing Iran flights 'not to upset Hezbollah'
Protesters cut off Jbeil Highway's western lane
Minister of Economy: We will have no mercy on those who manipulate prices, monopolize goods
Future Bloc: To draw coronavirus threat out of politicization circle
Nasr to NNA: Drillship works will take 55-60 days
European Union launches 15th Edition of "Samir Kassir Award for Freedom of the Press"
Lebanon: Hezbollah does 'not accept' IMF managing economic crisis
Distrust in Lebanese banks spurs bitcoin boom/Timour Azhari/Al Jazeera/February 25/2020
Lebanon bars citizens from religious pilgrimages over coronavirus fears/The News Arab/February 25/2020
Lebanese Political Science Professor Al-Naboulsi: Coronavirus – Possible Anti-Chinese Biological Warfare by the U.S./MEMRI/February 25/2020
Is creative nonviolent resistance possible in Lebanon?/Perla Kantarjian/Annahar/February 25/2020
The Latest English LCCC Lebanese & Lebanese Related News & Editorials published on February 24-25/2020
Lebanon Allows 'Necessary Trips' to Corona-stricken Countries
Beirut – Asharq Al-Awsat/Tuesday, 25 February, 2020
The Lebanese government has prohibited residents from traveling to areas that have been infected with the new Coronavirus (Covid-19), including China, South Korea, Iran and Milan, with the exception of essential trips for medical, education and work purposes. Minister of Health Dr. Hamad Hassan called on the Lebanese to "trust the measures taken in coordination with the World Health Organization (WHO) to prevent the spread of the Corona epidemic, as well as the civil society to cooperate to refute the rumors and false news circulating around it." Following a meeting with President Michel Aoun, Hassan said: "President Aoun was responsive to the need to support the health sector to face the challenges.""This sector is a red line for everyone," he remarked. The Health minister stressed that additional measures were taken with the Iranian and Italian planes to ensure that the epidemic does not spread, revealing that medical supplies were available in the Lebanese market, "but there are those who monopolize them.""This is unethical and unlawful, which entails legal prosecutions," he stated. Two Iranian planes landed on Monday at the Rafic Hariri International Airport. The first arrived in the morning with 215 passengers onboard, and was found to be clear of Coronavirus. "The measures we take today, with the Iranian and Italian airplanes are additional, ensuring that the virus does not spread, if present," Hassan told reporters at the Baabda Palace. "The plane landed at the airport, after Iranian authorities conducted a health test for all travelers. We have subjected the travelers to a second medical examination, and those who suffer from symptoms will be directly isolated at Rafic Hariri University Hospital, and those who do not suffer from any symptoms will be taken to resorts or scout centers, in regions," he explained. A ministerial crisis cell convened on Monday and decided to "isolate people who show symptoms of infection, and those coming from infected areas, at the Rafic Hariri Governmental Hospital."
Lebanon limits flights to countries with coronavirus, stops pilgrimage trips
Abby Sewell, Al Arabiya EnglishTuesday, 25 February 2020
The Lebanese government has decided to restrict flights to countries with coronavirus outbreaks and to completely halt flights for pilgrims, the information minister said after a cabinet meeting on Tuesday. Lebanese Muslims regularly fly to Iran, Iraq and Saudi Arabia on pilgrimage. Lebanon declared its first confirmed case of coronavirus on Friday, a 45-year-old woman who had returned from Iran. Some people in Lebanon have called for flights from Iran and other countries to be cancelled over coronavirus fears, after infection rates in Iran rose sharply. Lebanon's parliamentary Health and Social Affairs Committee met Tuesday to discuss measures to prevent the spread of coronavirus in the country. The committee's head said some members asked for flights from countries experiencing outbreaks be suspended. Lebanon reported its first case last week in a woman returning from Iran. "It was a wish of some of the colleagues that all the flights from the affected countries be stopped – after the Lebanese who are there return to Lebanon, because we are responsible for them," Assem Araji, a Future Movement member of Parliament from the Zahle region in east Lebanon, told Al Arabiya English. The parliament committee met with Health Minister Hamad Hassan and made recommendations he then brought to Cabinet Tuesday afternoon. At the close of the session, Cabinet said it discussed "preventative measures." Araji noted that a number of other countries, including Iraq, the UAE, and Kuwait, had already suspended flights to and from Iran and other countries with significant outbreaks of coronavirus. To date, 27 people have tested positive for coronavirus in six countries in the Arab region after returning from Iran. Iran has reported 15 deaths from coronavirus, the highest number outside China, although the accuracy of the number is disputed. Lebanon has reduced, but not halted, the number of flights coming from Iran and has put in place additional screening measures on arrival for passengers coming from countries experiencing outbreaks. Italy has also reported a substantial number of coronavirus cases. The Beirut airport's flight tracker showed a flight scheduled to arrive from Rome Tuesday afternoon. To date, Lebanon has one confirmed case of coronavirus, a 45-year-old woman who came on a flight from Iran last week. She is under quarantine at Rafik Hariri University Hospital, a government-run hospital in south Beirut. Hassan said Monday that out of 34 potential cases tested in Lebanon since February 20, including 18 who arrived on the same plane as the infected woman, she was the only one that had tested positive.

Lebanese Authorities Release Activist Previously Detained Over Facebook Post
Beirut – Asharq Al-Awsat/Tuesday, 25 February, 2020
The Lebanese judiciary released on Monday activist Charbel Khoury hours after he was arrested over a statement he posted on social media against an advisor close to the Free Patriotic Movement. Last Saturday, Khoury was summoned by the Criminal Investigation Department for interrogation in light of a lawsuit filed against him by the FPM's economic advisor, Charbel Kordahi. In a recent post on his Facebook account, Khoury had criticized Kordahi, who has good ties with the head of the Free Patriotic Movement, MP Gebran Bassil. Mount Lebanon Public Prosecutor Judge Ghada Aoun ordered Khoury's arrest after he refused to delete the tweet critical to the economic advisor. Following his release on Monday, the activist said, "I fear nothing. I will not delete statements posted on my account."Khoury said the lawsuit against him was dropped "because of the October 17th uprising," adding that he has no faith in the Lebanese judiciary. As Khoury was interrogated on Monday, several protesters rallied outside the Cybercrimes Bureau in support of his release. The Alternative Syndicate of Journalists had called for the protest in solidarity with Khoury against the arbitrary detention of an activist over anti-government posts on social media. Also, a massive social media campaign was organized in the past days to demand his release, using the hashtag, "No to Police Repression."The activist was summoned during the weekend along with an online blogger, Gino Raidy, and journalist Dima Sadek. In Lebanon, activists, including lawyers, journalists, media personalities and writers, have faced physical attacks, arrest, psychological pressure and threats to their families.

Lebanon Faces Lower Expectations to Recover Looted Funds
Beirut- Asharq Al-Awsat/Tuesday, 25 February, 2020
Head of the Finance and Budget Committee MP Ibrahim Kanaan has lowered expectations about the possibility of recovering looted funds, pointing to a study by the World Bank saying that the global recovery rate according to the United Nations does not exceed 0.2%.The Parliamentary Finance and Budget Committee is currently assisting a government panel "to set up an integrated plan that includes, in addition to restructuring the public debt, a comprehensive economic and financial strategy that restores confidence in Lebanon's finances and banking sector," Kanaan said, following a meeting between the committee and the visiting IMF delegation on Monday. During a workshop on mechanisms for recovering looted funds in Parliament, the deputy noted that a new system of legislation was aimed at fighting corruption. "But the problem lies in immunities and interference in the work of the judiciary," he said, stressing that Lebanon was one of the countries classified by the World Bank as "suffering from such interventions and lack of independence." Pointing to the World Bank study, Kanaan said that the looting of public money amounted to $40 billion annually "in countries that suffer the same situation as in Lebanon, and so far there are no fruitful results in recovering the looted money, which is not only a Lebanese issue, but a global one, as the global recovery rate according to the United Nations is only 0.2 percent."
Lebanon approves debt restructuring advisers: Government source
Al Arabiya English and agencies/Tuesday, 25 February 2020
Lebanon has given approval for asset management company Lazard to be its financial adviser on debt restructuring, a government source said on Tuesday, with the heavily indebted state facing a major financial crisis.The approval was given during a cabinet meeting on Tuesday. Approval was also given for law firm Cleary Gottlieb Steen & Hamilton LLP to act as the government's legal adviser, the source said. Lebanon is currently in the throngs of an unprecedented economic and financial crisis. With a March 9 deadline fast approaching for a $1.2 billion eurobond payment, officials in Beirut are weighing options about whether to repay the bond. Last week, the country's banking association head called for an orderly rescheduling of the upcoming eurobond payment. "If the government is heading toward debt rescheduling, then this rescheduling must take place in an orderly manner," Salim Sfeir told Prime Minister Hassan Diab, according to a press statement from Sfeir's office. Previously, Lebanon approached the International Monetary Fund for technical assistance, and a delegation from the fund was in Beirut for meetings last week. It is expected that the IMF will ask Lebanon to unify its current parallel exchange rate that emerged as the crisis deepened when protests broke out mid-October and fix its ailing electricity sector that runs a $1.5-$2 billion annual deficit. Eight firms had been invited to be Lebanon's financial adviser as it studied options for dealing with its sovereign debt. Moelis & Company, Rothschild & Co, Guggenheim Partners, Citibank, Lazard, JP Morgan, PJT Partners and Houlihan Lokey were the firms identified, according to Reuters. Earlier this week, two major credit rating agencies, S&P and Moodys, downgraded Lebanon further into junk territory. S&P Global lowered its long-term foreign and local currency sovereign credit ratings to "CC" from "CCC" with a negative outlook. Moodys posted a similar reduction to Ca from Caa2 with a stable outlook.-With Reuters

Cabinet Discusses Precautionary Measures against Virus Threat
Naharnet/February 25/2020
Lebanon's government met on Tuesday at Baabda Presidential Palace in a session dedicated to counter threats of the deadly Coronavirus disease that has infected around 80,000 individuals to date globally. President Michel Aoun chaired the meeting in the presence of PM Hassan Diab and ministers. The cabinet is scheduled to discuss all the precautionary measures to be adopted by the Lebanese state facing Coronavirus. The Ministers will also get a briefing on the most recent Coronavirus updates from Minister of Public Health, Hamad Hassan. The first case of Coronavirus in Lebanon was confirmed Saturday in a 45-year-old Lebanese woman who had traveled from Qom in Iran. MTV station said the cabinet will discuss the possibility of suspending flights to and from countries where the disease has spread, and the decisions of the committee dedicated to follow up on the virus outbreak.

Report: Diab's Govt. Makes 'First' Contact with Arab States
Naharnet/February 25/2020
Minister of Interior and Municipalities Mohammed Fahmi is scheduled to attend the Arab Interior Ministers Council in Tunisia this week, MTV station said on Tuesday. The conference will be the "first opportunity" for PM Hassan Diab's government to communicate with Arab governments through one of Lebanon's new ministers, added MTV. According to information obtained by the station, Fahmi will hold meetings with his Arab counterparts on the sidelines of the conference. New premier Diab, a little-known academic and former education minister, was tasked with forming a government in December after mass rallies against official corruption and economic woes forced premier Saad Hariri to resign. His government was formed late in January but angry demonstrators charge that the new cabinet fails to address their demands and won't be able to rescue Lebanon's ailing economy. Diab's government reportedly "did not receive Arab and Gulf consent," because they consider Diab "affiliated" to the March 8 camp, "endorsed" by Hizbullah and "close" to Syrian President Bashar Asaad.

Casino du Liban Denies Coronavirus Rumors
Naharnet/February 25/2020
Casino du Liban refuted on Tuesday claims attributed to al-Mayadeen TV channel alleging that a case of the deadly coronavirus disease was detected at the Casino, the National News Agency reported on Tuesday. The administration of the Casino, issued a statement denouncing what it said was "malicious rumors disguised under the name of al-Mayadeen," NNA said. It assured that no cases of coronavirus were detected at the Casino. The Casino confirmed that after contacting an official at al-Mayadeen, he confirmed the absence of such news on any of the news channel's websites.

Report: EU Countries 'Pleased' with Govt. Performance
Naharnet/February 25/2020
Countries of the European Union reportedly "support" the reform goals set by the Lebanese government and are "committed" to the goals agreed at the CEDRE conference, al-Joumhouria daily reported on Tuesday. Quoting western diplomatic sources, the daily said that "EU countries are fully committed to support Lebanon, its people, its unity, sovereignty, stability and political independence as well as commitment to the goals agreed at the Cedre (support) conference," for Lebanon. The sources said that EU countries are "pleased" with the path taken by the Lebanese government and "the tangible seriousness" in approaching the economic crisis. They said the "government's response to the legitimate demands of the Lebanese people will yield fruitful results, especially in terms of fighting corruption and implementing urgent and long-awaited reforms."According to the daily, the EU's position differs from that of the US administration which believes that Lebanon's crisis may grow even more difficult. The US administration sees "Lebanon's government facing a very difficult test prompting it for serious reforms and combating corruption. Only then will Lebanon receive US and international assistance," said the sources.

Rafik Hariri Hospital: 3 Out of 34 Isolated despite Showing No Virus Signs
Naharnet/February 25/2020
The Rafik Hariri University Hospital announced Monday that three out of 34 people examined for the coronavirus over the past 24 hours have been quarantined although they tested negative. Accordingly, the hospital said the number of those quarantined has risen to five – four who have "tested negative" and a 45-year-old woman who tested positive and was declared Friday as the country's first coronavirus case. The woman "is in a stable condition and is receiving the necessary treatment," the state-run hospital added in a daily statement. "Lab tests were conducted for 29 cases and they all tested negative as three patients were discharged from hospital after being asked to isolate themselves in their homes for 14 days," the hospital said. "They were provided with all the necessary instructions and prevention means, according to the directions of the World Health Organization," the hospital added, noting that the three individuals had tested negative twice. Two Iranian planes and an Italian plane landed Monday at Beirut's airport where they were inspected by Health Ministry teams. Iran and Italy have emerged as two of the virus' main hotspots in the world along with South Korea and the epicenter China. Iran's confirmed death toll rose to 12 on Monday, with the government promising transparency and dismissing a lawmaker's claim the toll could be as high as 50. The World Health Organization said Monday that COVID-19 had "peaked" in China but warned the surge in cases elsewhere was "deeply concerning" and all countries should prepare for a "potential pandemic."

Geagea Slams French Journalist who Claimed He Has Cancer
Naharnet/February 25/2020
Lebanese Forces leader Samir Geagea on Tuesday lashed out at a French journalist who has published a report claiming that he has cancer, describing the allegations as "totally baseless.""Last week, I appeared at least three times through the media and I had an interview with more than 30 journalists, so how can the report about my treatment in France for three days be true?" Geagea said at a press conference dedicated to refuting the claims of the journalist, Richard Labévière. "We will file lawsuits in France and Switzerland against this paid journalist," Geagea added, blasting Labévière as "a friend of Michel Samaha and Jamil al-Sayyed and a defender of President Bashar al-Assad."The LF leader also criticized the Lebanese media outlets which published the allegations without exerting efforts to verify them. The blog post published by Labévière on prochetmoyen-orient.ch claims that Geagea has been suffering for several years from advanced cancer localized in the pulmonary and urological systems. "His illness was detected about two years ago and his doctors believe his life expectancy does not exceed one year," the post alleges. MP al-Sayyed meanwhile hit back swiftly at Geagea, stressing that Labévière is not his friend and that he has not contacted him in years. "Geagea is a liar and his remarks prove that his illness is more dangerous than cancer: his illness is in his brain! May God heal him," al-Sayyed tweeted.

Drillship Off Lebanon to Start Oil and Gas Exploration
Agence France Presse/Naharnet/February 25/2020
A drillship anchored off Lebanon Tuesday to explore for oil and gas, an energy firm and the government said, raising hopes for a future boost to the country's crumbling economy. Information Minister Manal Abdul Samad said the first ever such exploration would start within 48 hours.
The Tungsten Explorer was to start drilling in its first exploration well situated some 30 kilometers (16 nautical miles) offshore from Beirut, French oil firm Total said. "Total is pleased to start exploration operations on block 4, which is the first deepwater exploration well in Lebanon," Total's Lebanon chief Ricardo Darre said. Anticipation has been high in Lebanon for exploration to start, with many hoping a major hydrocarbon discovery could help redress the debt-burdened economy. Energy Minister Raymond Ghajar said on Twitter the ship had anchored in block 4. Total said the drilling would last two months, and start at 1.5 kilometers (0.9 miles) below sea level. "The exploration well aims at exploring targets located more than 2,500 meters below the sea bed," it said. A consortium composed of energy giants Total, Eni and Novatek was awarded two of Lebanon's 10 exploration blocks in 2018 — block 4 and block 9 near the Israeli border. Drilling was initially supposed to start in December for block 4. Exploration of block 9 had been scheduled for several months later, but has been far more controversial as Israel claims it belongs to it. Total has said it was aware of a border dispute affecting less than eight percent of block 9, and would drill away from that area. Lebanon is one of the most indebted countries in the world, with a burden equivalent to 150 percent of its GDP. It is in the grips of a severe liquidity crunch that has hampered imports, sparked price hikes and caused the value of the Lebanon pound to plummet on the parallel exchange market.

Hariri, Jumblat Mourn 'Friend of Lebanon' Mubarak
Naharnet/February 25/2020
Al-Mustaqbal Movement leader ex-PM Saad Hariri on Tuesday mourned late Egyptian president Hosni Mubarak as a "loyal friend of Lebanon.""With the death of president Hosni Mubarak, we turn the page on an epoch of the history of Egypt and the Arab nation, which was rife with both achievements and failures and carried landmarks in development and modernity in all fields," Hariri tweeted. "President Mubarak was a loyal friend of Lebanon and a bright icon for Arab solidarity. We remember his good deeds… and we offer the warmest condolences to the Egyptian leadership and the family of the great departed," Hariri added. Progressive Socialist Party leader ex-MP Walid Jumblat meanwhile said "historical honesty requires acknowledging that president Mubarak was a great friend of Lebanon who stood by us during the peak of the crisis after Rafik Hariri's assassination in order to pull out the Syrian regime forces.""He also contributed to the establishment of the Special Tribunal for Lebanon," Jumblat added in a tweet. "Arab Egypt remains a supporter of Lebanon's stability and independence and a key nation in the Arab Levant," Jumblat went on to say.
Mubarak, who ruled for three decades before he was ousted amid the Arab Spring protests in 2011, died Tuesday at age 91. The burly autocrat with the trademark sunglasses went on to spend years behind bars for his role in the deaths of protesters but was freed in 2017 after the convictions were overturned. His death was confirmed by the presidency and on state TV, and his son Alaa Mubarak tweeted that "this morning my father, president Mubarak, passed away."

Parliament General Secretariat Hits Back at U.N. Coordinator
Naharnet/February 25/2020
Parliament's General Secretariat on Monday responded to remarks voiced by U.N. Special Coordinator for Lebanon Jan Kubis. "We do not need lessons in legislation and we have never legislated behind closed doors," the General Secretariat said in a statement. Kubis had earlier tweeted that "anti-corruption laws need to be discussed by the Parliament in full transparency, not behind closed doors." "Draft laws need to be accessible to public for comments in a truly inclusive way, not only to few selected ones," he added.

Renault Files Civil Claim against Ghosn
Agence France Presse/Naharnet/February 25/2020
French car giant Renault said Monday it was filing a civil claim for damages against former CEO Carlos Ghosn over alleged financial misconduct. "Renault has filed a legal action to assert its rights," the company said in a statement, adding that it reserved the right "to solicit damages with interest" from an investigation into numerous claims of financial misconduct in France. Renault added it would cooperate fully with judicial authorities. Lawyers for Brazilian-born Ghosn, who jumped Japanese bail in December and is now in his native Lebanon, on Friday delayed a lawsuit seeking a hefty retirement payout for their client from Renault, saying the company had not given them enough time to prepare arguments. Ghosn is seeking a 250,000 ($270,000) retirement payout, which Renault refuses to pay because it says he was forced to quit after his shock November 2018 arrest in Japan on multiple charges of financial wrongdoing.
The former industry titan claims he retired in due form of his own accord. He faces a French inquiry into two parties he threw at the Palace of Versailles, including his opulent 2016 wedding, allegedly financed in part by Renault funds. A party for his 60th birthday two years earlier, replete with musicians, a top chef, period costumes for attendees and a firework display ostensibly to mark 15 years of the Reault-Nissan alliance allegedly cost 530,000 euros. Ghosn is also under investigation by France's tax fraud office over suspicious financial transactions between Renault and its distributor in the Gulf state of Oman, and over contracts signed by Renault and Nissan's Dutch subsidiary RNBV, the public prosecutor said last week. In Japan, he still faces multiple charges including a claim he under-reported millions of dollars in salary as chairman of Nissan. He has denied all the charges, but fled while on bail before he could face trial.
Lebanese star Elissa: Govt. still allowing Iran flights 'not to upset Hezbollah'
Leen Alfaisal, Al Arabiya English/Tuesday, 25 February 2020
Lebanese superstar Elissa criticized in a tweet on Monday the Lebanese government for not banning flights to and from Iran after the coronavirus outbreak in the Islamic republic. "Our country is shameless. I cannot find a better word to express what is going on," the star said. Lebanon confirmed its first coronavirus case on Friday, a 45-year-old woman who had arrived from Iran and was being quarantined in a Beirut hospital. Elissa argued that even if the infected came from the Vatican, the Lebanese government should stop flights to and from that country. "Only because we don't want to upset Hezbollah, we don't stop Iran flights," she said. "On top of all that, they tell us not to panic!"Coronavirus has killed around 50 people in Qom, the Iranian city's representative in parliament said, according to the semi-official ILNA news agency, despite official figures saying that only 15 have died. In a harsher tone, Elissa tweeted again saying: "When will we be rid of the sheep's mentality and start talking logic and science?? What is this place we live in??"Other Lebanese figures also tweeted their frustration with the matter. Jerry Maher, a Lebanese journalist, listed the countries which have banned Iran flights and said: "Lebanon continues to allow Iran to export its virus, sectarianism, arms, and funds to Hezbollah."
Protesters cut off Jbeil Highway's western lane
NNA/February 26/2020
Protesters have cut off once again the western lane of Jbeil Highway, NNA Correspondent reported on Tuesday. The army instantly arrived at the scene, while the aforementioned Highway is currently witnessing heavy traffic jam.

Minister of Economy: We will have no mercy on those who manipulate prices, monopolize goods
NNA/February 26/2020
Minister of Economy and Trade Raoul Nehme emphasized that "the ministry's priority is consumer protection," stressing that "we will have no mercy on violators [of the law], or on those who manipulate prices and monopolize goods."He announced that an agreement was reached today with the bakeries union, to establish a mechanism to cover the cost of bread production.

Future Bloc: To draw coronavirus threat out of politicization circle
NNA/February 26/2020
The Future Parliamentary Bloc met this Tuesday under the chairmanship of MP Bahia Hariri, with talks touching on the latest political developments and the country's overall conditions, indicating at the end of the meeting that the confirmed coronavirus case in Lebanon "should be given the highest importance, commensurate with the size of the risks arising from the spread of the virus, according to specialists who are unanimous in urging preventive measures that do not tolerate any form of recklessness and irresponsibility, whether from the governmental and medical institutions or from the citizens and residents on Lebanese lands." The bloc stressed "commitment to health guidelines, especially in areas of overpopulation, schools and universities, and avoiding travel to countries where the virus is spreading."It also called to "draw the coronavirus threat out of the politicization circle," and "give priority to the safety of citizens and residents in Lebanon (…) by subjecting the returnees through Beirut airport to the quarantine that is adopted in other countries, or through the mandatory ban on travel to the affected countries." Conferees blamed "the prime minister for joining the team of marketers for the accumulations of the past thirty years, and holding [some] responsible for the exacerbation of public debt, without specifying the main party answerable for debt since 1992, as half of the public debt has resulted from waste in the electricity sector." "The Prime Minister's statements last week on 'starting to address the accumulations of 30 years of wrong policies' are unacceptable. They fall within the framework of the campaigns targeting martyred Prime Minister Rafik Hariri and the Hariri policies that have lifted Lebanon from the state of destruction caused by the war, as well as from the policies of procrastination and disruption that had been adopted by alternated governments, covenants or parties which are no secret to any honorable Lebanese," the bloc statement read.

Nasr to NNA: Drillship works will take 55-60 days
NNA/February 26/2020
Head of the Lebanese Petroleum Administration, Walid Nasr, stressed in an interview with the "National News Agency", that the drilling process by the Tungsten Explorer drillship, which arrived in Lebanon today, will take between 55 and 60 days in block 4 of the Lebanese waters, at a depth of 1500 meters. Nasr also noted that the depth of the well is about 4,100 meters below sea level. Asked about the step that will follow the drilling process, he said: "It takes about two months to analyze the results of the drilling.""According to the results, there are two possibilities: either finding a dry well, i.e., no gas and no oil, or finding quantities of these two substances, at which time Total may need to drill additional wells to be able to determine the quantities and to know whether they are commercially viable or not." Nasr deemed that whatever the results, this step is considered important and positive for Lebanon. "In both cases, this process is important and positive for Lebanon.. Even if the well is found to be dry, the geological information that we will attain is of great significance in terms of studying the nature of the seabed in Lebanon with regard to oil, and for better planning for drilling additional wells in the future.""If it becomes evident that commercial quantities are available, then we will enter the phase of preparations and planning for the production stage that requires drilling additional wells and building the necessary infrastructure to start the extraction process."

European Union launches 15th Edition of "Samir Kassir Award for Freedom of the Press"
NNA/February 26/2020
During a press conference held today at the Delegation of the European Union to Lebanon, Ambassador Ralph Tarraf launched the 15th edition of the "Samir Kassir Award for Freedom of the Press" together with Ms Gisèle Khoury-Kassir, President of the Samir Kassir Foundation, former winners of the Award, and representatives from the Lebanese media. The "Samir Kassir Award for Freedom of the Press", which has been awarded by the European Union since 2006, honours the Lebanese journalist and writer Samir Kassir who was assassinated in 2005. The competition for the Award has attracted since its creation more than 2,500 candidates the Middle East, the Gulf and North Africa.
Ambassador Tarraf reaffirmed the commitment made by the European Union 15 years ago to pursue Samir Kassir's struggle for free speech and an independent free press. He added that "freedom of expression lies at the core of the European Union values, and we are strongly committed to defend independent media and protect press freedom and media pluralism".
Ms Khoury added: "No country can truly address the challenges facing our societies without transparency, without freedom of thought and expression. Autocratic regimes claim to be providing stability, but we do not accept the factitious choice between stability and freedom." She also recalled Samir Kassir's call to the citizens of the region, in 1995, to "break the walls of silence."
The contest is open to candidates from North Africa, the Middle East and the Gulf. The deadline for sending in contributions is 1 April 2020. Three awards will be granted for the best:
– Opinion Article
– Investigative Article
– Audiovisual News Report
The contributions must be centred on one or more of the following topics: rule of law, human rights, good governance, fight against corruption, freedom of expression, democratic development and citizen participation. The winner of each of the three categories will receive a prize of €10,000.
The jury will be composed of seven voting members from Arab and European media and one observer representing the European Union. The names of the jury members will be communicated during the prize-awarding ceremony which will take place on 2 June 2020 in Beirut, marking the 15th anniversary of Samir Kassir's assassination.
The contest regulations, application forms and details of the candidature file are available on the following website: www.samirkassiraward.org
Delegation of the European Union to Lebanon
Lebanon: Hezbollah does 'not accept' IMF managing economic crisis
Al Jazeera/Reuters/February 25/2020
A team of IMF experts arrived in Beirut last week at the new government's request to offer technical support
Hezbollah on Tuesday spoke out against the International Monetary Fund managing Lebanon's financial crisis but said it does not oppose the country seeking the IMF's advice. "We will not accept submitting to [imperialist] tools … meaning we do not accept submitting to the International Monetary Fund to manage the crisis," Hezbollah deputy leader Sheikh Naim Qassem said. "Yes, there is nothing to prevent consultations [with the IMF], and this is what the Lebanese government is doing," he added.Iran-backed Hezbollah is one of the main parties that threw its support behind the new Beirut government, which has asked for technical but not financial assistance from the IMF. A team of IMF experts arrived in Beirut last week at the government's request to offer technical support. Facing a huge public debt burden and an acute liquidity crisis, the Lebanese state appointed international investment and law firms as its financial and legal advisers on a widely expected restructuring of its sovereign debt. One of the world's most heavily indebted countries, Lebanon is tasked with deciding how to handle forthcoming maturities of sovereign debt including a $1.2bn Eurobond due on March 9.
Parliament Speaker Nabih Berri, a Hezbollah ally and one of Lebanon's most influential figures, last week echoed Qassem's view, saying Lebanon could not surrender itself to the IMF because the nation could not bear the IMF's conditions. The government gave approval for US asset management company Lazard to act as Lebanon's financial adviser and law firm Cleary Gottlieb Steen & Hamilton LLP to act as its legal adviser on the debt restructuring. Ratings agencies and investors expect the debt restructuring to happen.Lazard has previously advised on some of the world's largest sovereign debt restructurings including Argentina, Greece and Ukraine. Lazard Freres, a French subsidiary of Lazard, was one of the firms that advised Argentina in overhauling its debt after it defaulted on some $100bn loans during its crisis in 2002.

Distrust in Lebanese banks spurs bitcoin boom
Timour Azhari/Al Jazeera/February 25/2020
Beirut, Lebanon – When Maher, an engineer in his mid-30s, returned to Lebanon flush with cash from working in the Gulf, he deposited his hard-earned savings in a bank – believing they would be safe.
But as Lebanon has spiralled into its worst economic crisis in decades, banks have imposed informal capital controls that force people to withdraw their savings in Lebanese pounds at the official exchange rate that effectively values their savings at 40 percent less than what its worth on the parallel market. "Nothing can prepare you for the shock of this," Maher told Al Jazeera. But Maher, who asked his surname be withheld to protect his privacy, is not standing by helplessly. He is trying to move what is left of his savings out of Lebanon via a financial instrument many in the country have not embraced – until recently. More Lebanese are embracing the notoriously volatile cryptocurrency as the country's economy founders.
Bitcoin.
"Suddenly everything turns upside down and all the options are open," said Maher. With confidence in Lebanese banks at an all-time low over increasing restrictions on foreign currency movements, more Lebanese are turning to digital currencies like bitcoin as a way to shift their money in and out of the country.
"Right now, Lebanese are interested in escaping tight restrictions on cash withdrawals and transfers. They basically want financial freedom," 29-year old Mahmoud Dgheim, who has traded bitcoin since 2015, told Al Jazeera. "If you want to go around the banking system, bitcoin is a solution."
Bitcoin – the first and most well-known cryptocurrency – is neither issued nor controlled by any government or financial entity. Rather than go through a bank or another middleman, transactions made in bitcoin are peer-to-peer, anonymous and verified by a centralised global network of computers.
Since its launch over a decade ago, bitcoin has gained legions of converts around the globe who use it to buy everything from hotel bookings, to cars, laptops and furniture. But it never really took off in Lebanon where central bank restrictions on purchasing bitcoin with Lebanese credit cards, glacial internet speeds and unreliable electricity have acted as serious impediments to adoption. Risk aversion is another reason Lebanese have steered clear. Bitcoin is famously volatile, whereas the Lebanese pound has long been pegged to the dollar, with which it was used interchangeably.
But faith in the stability of the Lebanese pound has been badly shaken recently. Lebanese Banks began imposing increasingly restrictive informal capital controls after a popular uprising first swept the country more than four months ago. Foreign currency withdrawals are now limited to between $50 and just a few hundred dollars a month. Transfers abroad were recently capped at $50,000 a year for so-called "necessary matters".
Fears that the Lebanese banking system, and indeed the entire heavily indebted Lebanese state, could collapse have led many to invest their cash in assets rather than keep it in the banks. They have bought gold, jewellery, cars, real estate and, increasingly, bitcoin.
Seven Lebanese bitcoin traders said in interviews with Al Jazeera that the volume of their trade had spiked since November, when capital controls were first introduced, with the value of transactions collectively reaching millions of dollars a month.
"It started slow but now, it's going exponential," Simon Tadros, a 33-year-old bitcoin trader who is also the chief technology officer of web development firm cnepho.com, told Al Jazeera. "Before the uprising, bitcoin gave me supplementary income, but now, it's definitely become the primary," Omar Debian, a 24-year old Beirut-based bitcoin trader told Al Jazeera.
Making the transaction
Moving money out of Lebanon via bitcoin often begins with pairing buyers who want to convert foreign exchange or other hard assets into the cryptocurrency, with sellers who have a surplus of bitcoin. The sellers profit from the transaction by charging a commission- typically between 1 percent and 5 percent of the total value of the hard asset being exchanged. Most of these transactions happen by referral, Tadros says. "It's a small community but there are lots of scammers around, so we try to keep things close, verify and establish trust between people."
Some buyers and sellers meet through groups on popular messaging apps like WhatsApp.
In one such group, participants regularly post offerings anywhere between hundreds of dollars worth of bitcoin, to hundreds of thousands of dollars worth. Houses, cars and phones have also been put up for sale in the cryptocurrency on that single group of more than 250 members.
Once a buyer and seller are matched, there are two commonly used avenues for completing the transaction. The first and simplest involves meeting in person and exchanging physical cash for a bitcoin transfer, a method referred to as 'over-the-counter' or OTC. "Basically, this means we meet up in a Starbucks, he gives me the [physical] money, and right there, I transfer him the bitcoin," Tadros explained. Debian said that one of his customers liquidated their assets in Lebanon and bought hundreds of thousands of dollars worth of bitcoin in cash, in order to transfer that wealth to Germany.
A second popular method for transacting involves buyers handing sellers a physical banker's cheque verified by Lebanon's central bank. These banker's cheques can only be deposited in another Lebanese bank. Once the seller takes possession, they transfer bitcoin to the buyer.
Sellers charge a steep commission on this type of transaction – 25 to 40 percent – because the money they receive remains tied up in a Lebanese bank that could potentially collapse or impose even tighter capital controls. They also assume a normal exchange rate risk.
"I'm basically hedging that I'll still make a profit and the dollar won't devalue by more than 40 percent," a bitcoin trader said on condition of anonymity. For buyers though, the steep commission can be worth it given their only alternative for moving money out of Lebanon is converting their savings at the official exchange rate of 1,500 – which values the Lebanese pound at 40 percent less than the parallel exchange rate of 2,500.
Bitcoin is protected by mathematics, fiat [traditional] currencies are protected by governments. Which do you trust?
SIMON TADROS, A 33-YEAR-OLD BITCOIN TRADER
'It puts your mind at ease'
Many Lebanese banks have allowed customers who put new money in the bank, either in cash or via transfer from outside Lebanon, to open so-called "fresh money" accounts that are not subject to capital controls. In theory, this allows customers all the ease of transferring money that makes bitcoin attractive. But trust in banks has been so eroded that many fear new restrictions could be imposed at any moment, barring their access to even fresh money. "We distrust the banking system, so we just don't use it at all any more," the founder of a Lebanon-based tech company with about a dozen employees told Al Jazeera. The founder, who spoke on condition of anonymity, said they transfer about $30,000 worth of bitcoin into Lebanon every month to pay employees. The bitcoin is bought from a foreign account and then sold "over-the-counter" in Lebanon to established buyers. "Some people need to get money out, others need to get money in, when we find each other we match," the founder said. "Over time, we've developed stable relationships." Bitcoin is also attractive because large sums can be transferred within just a few minutes, while waiting periods for bank transfers can top a week, Debian says.
"Fresh money takes at least a week to 10 days to be transferred, and that's if it's sent. Meanwhile, I can transfer bitcoin in $100,000 batches in less than 30 minutes. It puts your mind at ease."A 28-year-old bitcoin trader who goes by CryptoLira on Twitter told Al Jazeera that in addition to Lebanese, wealthy  Arabs with investments in Lebanon are also turning to bitcoin. The trader manages large Middle Eastern accounts. "They just want to get their money out of Lebanon – we're talking really large sums," he said, adding that they were doing so using the banker's cheque method, incurring significant losses.
A volatile currency for volatile times
Bitcoin has had significant ups and downs since it was launched, hitting a peak of around $20,000 in 2017 before crashing to just a few thousand. It currently sits around $9,650. But CryptoLira said the cryptocurrency is still a smart investment in Lebanon, given the country's uncertain financial outlook.
"When people talk about the volatility of bitcoin it's important to remember how volatile currency can be, too – I mean, just look at the Lebanese lira [pound]," he said. "Yes, bitcoin is volatile but it's volatile on the up, it's one of the best-performing assets in the world."
This is true for 2019. The Financial Times reported earlier this month that dedicated cryptocurrency investment funds brought in returns of more than 16 percent in 2019, while traditional hedge fund strategies yielded just 10.4 percent. However, go back a few years and the volatility of the digital currency led many who bought in the leadup to the 2017 peak, or even in 2018, to lose large sums. Still, the inherent anarchy of bitcoin makes it irresistible for many Lebanese living through the country's unprecedented anti-establishment uprising. "If you're fighting for a world where bitcoin is a main currency, you're fighting for the end of all governments," CryptoLira said. "We had the separation of church and state – today, bitcoin is working towards the separation of money and state." Tadros agrees. "Bitcoin is protected by mathematics, fiat [traditional] currencies are protected by governments. Which do you trust?"

Lebanon bars citizens from religious pilgrimages over coronavirus fears
The News Arab/February 25/2020
As coronavirus continues to spread to parts of the Middle East, Lebanon joins a number of countries who have halted flights to virus-ridden places.Tags:Coronavirus, Lebanon, Iran, Qom, Middle East
The Lebanese government has banned nationals from taking part in pilgrimages to Iran and other Middle East countries, after an explosion of fresh coronavirus cases were reported in the region.
Oman has reported two new cases of the coronavirus, bringing the total to four. Iraq has also reported four new cases, after one other person was reported to have the disease. Iran has 16 recorded deaths due to the virus – though that number could be as high as 50 (this has been denied by the Iranian government). Iran has the second highest number of fatalities outside of China. Iran's deputy health minister said on Tuesday he had been diagnosed with the virus. Flights to coronavirus-hit countries have also been restricted, the information minister said. Lebanese Muslims regularly fly to Iraq, Iran and Saudi Arabia for religious trips, including Mecca for Haj or Umrah. Shia Muslims also regularly travel to Iran's holy city of Qom for pilgrimage. Last week Lebanon revealed its first confirmed case of the virus, contracted by a 45-year-old woman who had returned to the country after visiting Iran. This comes as tension between Tehran and Washington over the Shia state's apparent under-reporting of cases and deaths.
Tehran last week were forced to deny that 50 people had died as a result of the virus, claiming that number had at the time only stood at 13.
Since then, 16 people have been confirmed to have died in Iran, and the number of confirmed cases stands at 95. Now, US Secretary of State Mike Pompeo said he's "deeply concerned" that the Iranian government have been suppressing important information about the outbreak in the country.
"The United States is deeply concerned by information indicating the Iranian regime may have suppressed vital details about the outbreak in that country," he told reporters today.
"All nations, including Iran, should tell the truth about the coronavirus and co-operate with international aid organisations."
Iran's deputy Health Minister Iraj Harirchi has tested positive for coronavirus, who condessed to in isolation and receiving treatment following his diagnosis.
Despite the growing alarm in Iran and the Middle East, President Hassan Rouhani refused to "shut down the country" and claimed it is an "enemy's" plot to spread panic over coronavirus.
The coronavirus, or Covid-19 as it is called, is believed to have started in China's Wuhan and spread across Asia, Europe and the Middle East.
Symptoms of the virus vary, but it can cause pneumonia. Those who have fallen ill are reported to suffer coughs, fever and breathing difficulties. Sever cases report organ failure and death.
Antibiotics do not cure the illness, and though scientists are working on a cure, currently there is none.
Lebanese Political Science Professor Al-Naboulsi: Coronavirus – Possible Anti-Chinese Biological Warfare by the U.S.
MEMRI/February 25/2020
Source: OTV (Lebanon)
In an interview with OTV (Lebanon), Sadek Al-Naboulsi, a political science professor at the Lebanese University postulated that the U.S. has engaged in biological warfare against China, using the coronavirus to prevent China from gaining world economic dominance. The interview aired on February 23, 2020.
Interviewer: "Do you believe that the [corona] virus…"
Sadek Al-Naboulsi: "Yes, part of modern warfare…
Interviewer: "Is to cause diseases."
Sadek Al-Naboulsi: "Biological warfare. Why do we rule this out in advance?"
Interviewer: "Do you believe that the source for this virus is a conspiracy against China?"
Sadek Al-Naboulsi: "I don't have information. I don't know this for sure, but I do not rule out that as a result of the fierce tensions between the U.S. and China, the U.S. would resort to such nefarious methods in an effort to prevent China from leading the world economically by 2025. We all know that by 2025, China will become the world's number one economic power, while the economic power of America will decline. Is this virus part of the confrontation with China, in an attempt to dethrone it or to prevent it from reaching the top? I don't have an answer but this is a legitimate question."

Is creative nonviolent resistance possible in Lebanon?
Perla Kantarjian/Annahar/February 25/2020
In an intimate environment, the event swarmed with full and dynamic intellectual conversation which speculated the validity of nonviolent resistance in the context of the ongoing Lebanese revolution.
BEIRUT: In the heat of the Lebanese revolution, whether or not to adopt tactics of nonviolent resistance has been sparking controversy within protesters, many of whom, "mistakenly correlate nonviolence with weakness," as Ogarit Younan believes.
In pursuit of expanding on the topic of nonviolent resistance, TEDxHamraSalon hosted an evening of deep-dive discussions at The Olive Grove with guest speaker Ogarit Younan, researcher, writer, and international trainer and advocate of nonviolent resistance worldwide.
Younan is also the founder of the Academic University for Nonviolence and Human Rights (AUNOHR), which is the first of its kind in Lebanon and the Arab region.
At the Sunday event which commenced with an opening word by Sara Sibai, TEDX ambassador and licensee and curator of TedxHamra salon, attendees were shown a TED talk in which Filmmaker Julia Bacha shares stories of effective nonviolent resistance, focusing on the crucial leadership role played by women in their waging. Afterward, guest speaker Younan unraveled the world of nonviolent resistance first by exemplifying powerful strategies from around the world, such as the Indian Independence Movement led by Mahatma Gandhi, and the American Civil Rights Movement led by Martin Luther King and then relating them to the local situation. "Revolutions are often associated with violence," Younan said, "and supporters of violent resistance throughout uprisings tend to underestimate the power of the non-violent approach to resistance, even when they are not fully familiar of its efficacy."
She added that nonviolent revolutions, if not generating resistance, are invalid. Similarly, she explained, nonviolent revolutions cannot succeed without patient determination, proper strategizing and directing focus on specific objectives.
In an intimate environment, the event swarmed with full and dynamic intellectual conversation which speculated the validity of nonviolent resistance in the context of the ongoing Lebanese revolution.
"In Lebanon, because of the sectarianism, protesters need to be extra creative with their ways since complete unification is difficult to achieve," Younan said. "However, no protestor has the right to execute a violent resistance which may hurt another individual who may not want to be involved with violence in the first place."Through the whole of her speech, Younan emphasized on the importance of being strategically planned. If the opponent is throwing bombs, peacefully standing under the bomb is not smartness, but suicide, she said.
In this case, she added, even if we want to respond with violence, we cannot do so unless strategically planned, and that "studying the case is always essential."
As an attendee who requested anonymity told Annahar, "the process of learning has to continue, and us as Lebanese, who have been neglecting their role in Lebanon for too long, need to realize we are at the beginning of a process which takes years to materialize."
Another attendee Jad Safwan, a research coordinator at the Samir Kassir, told Annahar that the event "got him thinking" and unveiled methods and implications of resistance he did not previously take into consideration, such as how our actions throughout revolutions affect others.
TEDxHamraSalon is a local forum of monthly salons that aim to connect people both to ideas and to each other in an intimate environment, with the hopes of inspiring people to change their lives, their futures and ultimately their world.