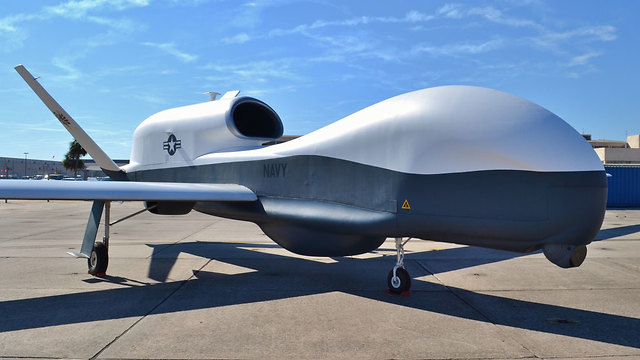 Before Israel is dragged into a U.S.-Iran war




جيورا أيلند/يدعوت احرونوت/ خطوات يتوجب على إسرائيل أخذها قبل أن تُجر إلى حرب بين إيران وأميركا




Giora Eiland/Ynetnews/June 29/2019
Opinion: There are steps that the Jewish state could take to diffuse the tensions on its borders, preempting any efforts by Tehran to punish the United States by triggering a proxy Middle East war
Israel is following the events in the Persian Gulf with great interest.
The source of the tensions is the American decision to leave the 2015 nuclear deal without negotiations – a decision unwelcome in Tehran because of the great damage it would cause. And in reality this had, from Iran's perspective, two negative consequences.
First, many European companies began to avoid doing business in Iran – even though the British, German, French, and Italian governments stayed committed to the deal – because they understood that their bread is buttered in the American sphere.
Second, Washington threatened sanctions on countries that continued to buy Iranian oil. Since the oil market is sophisticated and the prices are almost homogenous, more and more of Iran's clients began to buy from other suppliers. These two repercussions have hurt and are continuing to hurt the Iranian economy, which is floundering even more than was initially predicted. As such, Iran was faced with a choice of resigning itself to this bitter new reality, or begin a military confrontation with the U.S.
In the end, Iran decided to take the middle road, and is trying to harm American interests in the region in the hopes that this will strengthen its own standing. This direction included, on the one hand, the defiant statement that Iran would begin to enrich uranium to 20 percent, a blatant violation of the nuclear pact, and on the other hand, allowing its allies in Iraq, Yemen, and Syria, to increase their sabotage of American and Saudi interests.
When these steps seemed insufficient, Iran chose more daring action: damaging oil tankers and even shooting down an expensive American drone. Given the initial decision by President Donald Trump to retaliate, it should now be clear to everyone that further Iranian aggression will lead to an American response, and probably one that is even more destructive than the aborted mission.
As the escalation in the Gulf grows, so do the chances that Israel will be dragged into a military confrontation. The chances of a direct Iranian attack on the Jewish state are small, but the Iranians can act in other ways.
They can hit Israel from Syrian territory, where they have the ability to launch rockets and drones, and thus raise tensions – even if their aspirations for a permanent base on the Syrian side of the Golan Heights have been frustrated. Or, Tehran could encourage its Palestinian proxy Islamic Jihad to fire at Israel from the Gaza Strip.
Israelis tend to speak about Gaza's militant groups Hamas and Islamic Jihad in the same way, but the differences between them are large.
Hamas is first and foremost a political organization that acts as the government of Gaza, and therefore its calculus is complex. Islamic Jihad on the other hand is nothing more than a terror group, without no political responsibility for its actions, and thus it is the more trigger-happy of the two.
Islamic Jihad is controlled and financed by Iran and while it is small in comparison to Hamas, it has the means to easily drag Israel and Gaza into a full military contest. A third possibility for the Iranians is the most dangerous of all: to unleash the Lebanon-based Hezbollah terror group on Israel. Hezbollah's leader Hassan Nasrallah isn't interested in doing this, but as long as Iran funds most of his budget, he'll have a hard time refusing.
In the meantime, Israel can only watch this drama unfold, but it could take two steps to prevent unnecessary violence.
First, it could be generous and come to an agreement with Hamas on Gaza, which would help the latter avoid a flare up initiated by Islamic Jihad.
Second, Israel could reach an agreement with Lebanon about the maritime border between the countries, and thus undercut Nasrallah's pretext of attacking Israel in "the Lebanese national interests."
*

Major General (res.) Giora Eiland is the former head of the Israeli National Security Council and the IDF's Strategic Planning