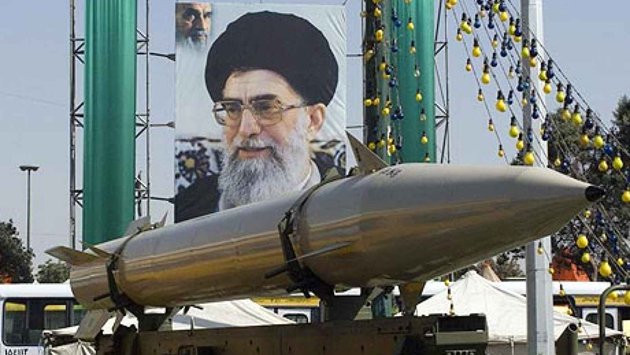 Iran's nuclear defiance should not be ignored
الدكتور ماجد ربيزاده: لا ينبغي تجاهل التحدي النووي الإيراني
Dr. Majid Rafizadeh/Arab News/October 12/18
History appears to be repeating itself as the international community continues to disregard reports about Iran's clandestine nuclear activities.
More than a decade ago, the opposition National Council for Resistance of Iran (NCRI) revealed that Tehran was conducting secret nuclear activities at two major sites, Natanz and Arak. Yet initially, the revelation was not taken seriously by the international community or relevant organizations, such as the International Atomic Energy Agency (IAEA).
It took years for the international community to act, giving Iran the opportunity to speedily advance its nuclear program and reduce its nuclear breakout time (the amount of time needed to obtain necessary materials, such as weapons-grade uranium, in order to develop a nuclear weapon). At one point, Iran's nuclear breakout time reached a dangerous level of approximately two to three months, according to many experts.
Recently, several sources have revealed data about Iran's nuclear defiance, but the international community and the IAEA do not appear to be taking the issue seriously. Israeli intelligence, which is considered one of the most robust in the world, gained access to tens of thousands of documents from inside Iran's nuclear program.
It revealed several developments, including the fact that Iran has been seeking to weaponize its nuclear program for a long time. In one of the documents, an Iranian scientist writes: "The (nuclear) work would be divided in two: Covert and overt." Since the signing of the Joint Comprehensive Plan of Action (JCPOA), commonly known as the Iran nuclear deal, it seems that Tehran has not halted its nuclear activities.
The international community and the IAEA must conduct more comprehensive inspections of Iran's nuclear program. Its military bases that are reportedly linked to the program, such as Parchin, should be monitored and inspected regularly.
Israeli Prime Minister Benjamin Netanyahu pointed out recently that Iran has enriched 3 tons of uranium to 3.5 percent, doubled its stockpile of 20 percent enriched uranium, added thousands of new centrifuges (including advanced ones), and continued work on the heavy water reactor at Arak. Since Iranian President Hassan Rouhani's election, "this vast and feverish effort has continued unabated," Netanyahu said.
Any increase in Iran's nuclear activities under Rouhani should come as no surprise. He used to be Iran's chief nuclear negotiator during the presidency of hard-liner Mahmoud Ahmadinejad, and in his book published in 2011, Rouhani boasted about his role in deluding the West.
"While we were talking to the Europeans in Tehran, we were installing equipment in Isfahan," he wrote. "By creating a calm environment, we were able to complete the (nuclear) work in Isfahan."
Besides the revelations by Israeli intelligence, critical information about Iran's nuclear activities was also recently disclosed by the NCRI, whose report states: "Reliable information shows that the 'nerve center' of the Iranian regime's nuclear weapons project, responsible for designing the bomb, has been continuing its work. Following the nuclear deal reached in 2015, not only has the unit remained in place and its activities have not subsided, but it is now clear that in some fields its activities have even expanded."
Such illegal activities are most likely carried out in Iran's military bases, such as the Parchin military complex southeast of Tehran. Interestingly, during the nuclear negotiations Iranian leaders succeeded in persuading the Obama administration, Germany, the UK and France to exclude Parchin from IAEA inspection.
Other intelligence agencies have also detected Iran's nuclear defiance. For example, Germany's domestic intelligence agency, the Federal Office for the Protection of the Constitution, revealed in its annual report that Tehran has pursued a "clandestine" path to obtain illicit nuclear technology and equipment from German companies "at what is, even by international standards, a quantitatively high level."
It is intriguing that despite all these intelligence reports, several European countries are still appeasing Iran and ensuring that it enjoys trade and sanctions relief. The EU should know that this is not the first time Tehran has been caught advancing its nuclear program in violation of international rules.
It had previously kept secret some of its nuclear-related operations (such as in Arak and Natanz, which were revealed in 2002), in violation of the Non-Proliferation Treaty (NPT) and the terms of the IAEA. The agency's regular reports that Tehran is complying with the NPT and the nuclear deal ought to be taken with a pinch of salt. We should not forget that the IAEA failed on several occasions to detect Iran's secret military-nuclear activities.
The international community and the IAEA must conduct more comprehensive inspections of Iran's nuclear program. Its military bases that are reportedly linked to the program, such as Parchin, should be monitored and inspected regularly. The IAEA should also investigate the leading scientists and researchers linked to the program.
• Dr. Majid Rafizadeh is a Harvard-educated Iranian-American political scientist. He is a leading expert on Iran and US foreign policy, a businessman and president of the International American Council.