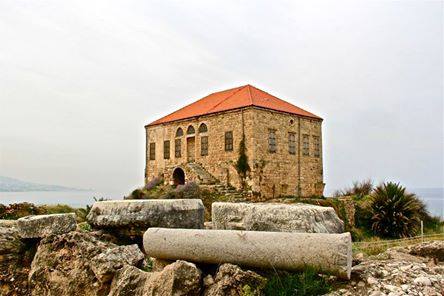 Titles For The Latest LCCC Bulletin analysis & editorials from miscellaneous sources published on September 22-23/18
Nasrallah's Theatrical Threats Against Israel/Elias Bejjani/September 21/18
Why there is no 'Maronite politics' in Lebanon/Mohamad Kawas/The Arab Weekly/September 22/18
Iran: Attackers Who Killed 29 Revolutionary Guards Members Linked to Israel, U.S./Agencies/ September 22/18
Erdogate": Germany's Turkish Superstar/Stefan Frank/Gatestone Institute/September 22/18
Killing Free Speech/Judith Bergman/Gatestone Institute/September 22/18
United States Special Envoy on Iran Brian Hook to Asharq Al-Awsat: Iran Seeks to Repeat Lebanon's Model in the Region/Atef Abdul Latif/Asharq Al-Awsat//September 22/18
10 Things People Still Get Wrong About the Financial Crisis/Barry Ritholtz/Bloomberg/September, 22/18
Analysis/Downing of Russian Jet: Israel Fears Putin Will Clip Its Wings in Syria/Amos Harel/Haaretz/September 22/18
Cybersecurity needs top priority but is the threat often exaggerated/Ehtesham Shahid/Special to Al Arabiya English/September 22/18
Is a divided Syria a possibility/Abdulrahman al-Rashed/Asharq Al Awsat/September 22/18
The UAE's message on Yemen/Abdullah bin Bijad Al-Otaibi/Asharq Al Awsat/September 22/18
15 years after Saddam's ouster, the tragedy continues/Adnan Hussein/Asharq Al Awsat/September 22/18
Titles For The Latest LCCC Lebanese Related News published on September 22-23/18
Nasrallah's Theatrical Threats Against Israel
AlRahi from Canada: Persistence on not forming a government is no longer acceptable
Hariri on Saudi National Day praises achievements and policies of Kingdom
Lebanon's Army Chief from Baalbek: No security plan but continuous security measures
STL Concludes Closing Arguments in Hariri Assassination Case
Lebanese Navy Rescues Dozens from Sinking Cyprus-Bound Boat
Child drowns after boat carrying Syrian refugees sinks off Lebanon
Dozens of Syrian Refugees Rescued off Lebanon after Boat Capsizes
Head of Lebanon's Kataeb party MP Sami Gemayel.: Lebanon's Political and Economic Collapse is Inevitable
Suspected Hizbullah Financer Arrested in Brazil
Report: LF, FPM Adamant on Govt. Positions
Report: International Keenness on Lebanon's Stability
Rifi: Hizbullah Implicating Lebanon in Iran's Interest
Hasbani: We are the most facilitating side in forming the new government
Shbib inaugurates Peace Exhibition, discusses environmental, developmental projects in open dialogue meeting
Solar lighting project inaugurated in Aishieh, funded by the Netherlands
Tony Frangiyeh calls for speeding up cabinet formation
Titles For The Latest LCCC Bulletin For Miscellaneous Reports And News published onSeptember 22-23/18
One dead following police-involved shooting in Burlington, Ont.
Canada's cyclone causes several injuries, material damages
Vatican and China sign agreement on bishop appointments
SIS falsely claims responsibility for Ahwaz attack, Iranian opposition says
29 killed, 60 injured in Iran military parade attack on Revolutionary Guards
Iran: Attackers Who Killed 29 Revolutionary Guards Members Linked to Israel, U.S.
Rouhani lashes out: 'Iran will defeat Trump just like it did Saddam'
US-Backed Forces Continue Offensive on ISIS in East Syria
Israel Says Keeps Syria Freedom of Action despite Downed Russia Plane
Netanyahu Seeks to Persuade Putin to Salvage Understandings on Syria
Fatah accuses Hamas of colluding with Israeli government
Military Operation Being Prepared for Idlib despite Turkish-Russian Deal
Who is Mazin al-Eshaiker, a technocrat who might just become Iraq's next PM?
Yamani Accuses Iran of Sticking to 'Expansionist Agenda'
Libya's Haftar: LNA Not Involved in Tripoli Clashes
Egypt's Al-Azhar Calls on World Peace Day for Ending Suffering of War Victims
ISIS chief Baghdadi masters art of disguise, but one mistake may end his luck
The Bulletin's Link on the lccc Site
http://data.eliasbejjaninews.com/newselias18/english.september23.18.htm
News Bulletin Achieves Since 2006
Click Here to enter the LCCC Arabic/English news bulletins Achieves since 2006
Nasrallah's Theatrical Threats Against Israel/حزب الله والأسد وإيران هم حماة حدود إسرائيل في لبنان وسوريا


Elias Bejjani/September 21/18
https://eliasbejjaninews.com/archives/67598/elias-bejjani-nasrallahs-theatrical-threats-against-israel-%d8%ad%d8%b2%d8%a8-%d8%a7%d9%84%d9%84%d9%87-%d9%88%d8%a7%d9%84%d8%a3%d8%b3%d8%af-%d9%88%d8%a5%d9%8a%d8%b1%d8%a7%d9%86-%d9%87%d9%85-%d8%ad/
In reality and far away from deceiving patriotic actual rhetoric, Hezbollah Hassan Nasrallah's empty, laughableو and theatrical rhetorical threats against the state of Israel with his Iranian cache of devastating missile's …As well as the high tone- angry responses of Israel's Netanyahu and Adarei are simply a mere convergence of mutual interests and an exchange of governing benefits…No more no less.
All this charade of threats is happening at the expense of all the region's citizens (Syrians, Israelis, Palestinians, Jordanians) in general, and on the expense of Lebanon and its people in particular.
In reality Hezbollah, Iran and Assad's Syrian regime are all devoted military guards for Israeli's border in both Lebanon and Syria.
In conclusion, as long as the Terrorist Iranian hostile regime is freely expanding on all levels and in all domains, politically, denonationally, and militarily in both Lebanon and Syria, as well as in Iraq and Yemen, all the Israeli, Arabic and Western rhetoric against Iran and its Mullah's regime expansionism schemes and terrorism are not serious, but mere theatrical.