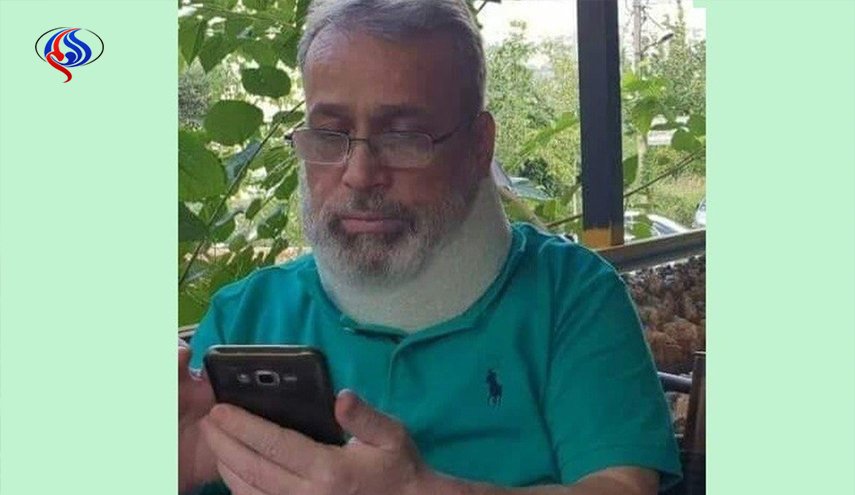 Intelligence Source: Mossad Assassinated Syrian Chemical Weapons' Scientist




من الجيرازولم بوست/مصادر مخابراتية: الموساد اغتال عالم الأسلحة الكيماوي السوري اسبر عزيز


Jerusalem Post/August 07/18
A Middle Eastern intelligence official told the "New York Times" that he believed the reason for the assassination was Asbar's involvement in Syria's missile program.
The Mossad, Israel's national intelligence agency, was responsible for the assassination of Syrian scientist Dr. Aziz Asbar in a car bomb on Saturday, a senior Middle Eastern intelligence official told The New York Times.
The official confirmed this incident, along with three other assassinations on foreign soil in a report published in the Times on Monday.
The Middle Eastern intelligence official added that he believed the reason for the assassination was Asbar's involvement in Syria's missile program, even before the Syrian civil war broke out in 2011. While Syria and Hezbollah quickly pointed fingers at the Jewish State, Israel, which does not respond to foreign media reports, had no comment on the assassination. Defense Minister Avigdor Liberman downplayed the possibility of Israeli involvement, telling Channel 2 news that, "Every day in the Middle East there are hundreds of explosions and settling of scores.
Every time they try to place the blame on us. So we won't take this too seriously.""Assuming that he was indeed involved in terrorist activity, I welcome his departure from the world," said Intelligence Minister Israel Katz regarding the New York Times report, in an interview with Army radio Tuesday. However, according to the intelligence source, the Mossad had been tracking Asbar for a long time.
Dr. Aziz Asbar, one of the directors of the Syrian Scientific Studies and Research Center (SSRC), was killed along with his personal driver as they left Asbar's home. According to Hezbollah's al-Manar news site, Asbar headed Department 4 at the center, which focuses on the development of all of Syria's ballistic missile and rocket programs.
The department is also in charge of Institute 4000 which has several chemical-weapons programs.
Asbar was involved in the manufacturing of chemical weapons including Sarin gas, despite Syria agreeing to dismantle its chemical weapons stockpiles in 2013, according to Western officials, Israeli officials have raised concerns in the past about the transfer of advanced weaponry from Iran to Hezbollah.
Israel reportedly struck the Syrian Scientific Studies and Research Center several times, most recently on July 22, when Arab media reported that Israeli jets hit the one of the center's arms production sites. Israel is also believed to have struck the presumed base of the Syrian Arab Army's secretive Unit 450, a branch of the Center which works on the Assad regime's chemical weapons program. Western intelligence agencies and Syrian opposition figures alleged that Unit 450 had been dispersing chemical weapons stockpiles around the country, as well as to Hezbollah.
Israel Minister Welcomes Syria Scientist Killing
Agence France Presse/Naharnet/August 07/18/Israeli Intelligence Minister Yisrael Katz on Tuesday welcomed the killing of a leading Syrian weapons scientist but declined to comment on reports his government was behind the fatal bombing. General Aziz Asbar, head of a Syrian government weapons research centre, was killed along with his driver when the bomb hit his car on Saturday, the Britain-based Syrian Observatory for Human Rights said. The pro-government Al-Watan newspaper confirmed the killing in the central province of Hama. Asbar headed the Maysaf research centre in Hama, which was hit by Israeli air strikes last month and in September last year, the Observatory said. The New York Times on Monday quoted "a senior official from a Middle Eastern intelligence agency" as saying that Israel was behind the assassination. "We don't of course comment on reports of this kind and I'm not going to comment now," Katz told Israeli army radio. "I can say that assuming the details of this man's activities are correct and he was engaged in developing chemical weapons and longer-range missiles capable of hitting Israel, I certainly welcome his demise."An Israeli air strike targeted the research centre on July 22, Syrian state media and the Observatory reported. An Israeli military spokesman declined to comment. A September 2017 strike caused damage to the centre, when fire broke out at a warehouse where missiles were being stored, the Observatory said. Israel has carried out numerous strikes inside Syria since 2017, according to the Observatory, targeting government forces and their allies from Iran and Lebanese Shiite militant group Hezbollah. Early 2017 marked the low point for Syrian President Bashar al-Assad in his country's now seven-year-old civil war with his authority confined to just 17 percent of national territory. A succession of victories since then over both the Islamic State group and various rebel factions has extended government control to nearly two-thirds of the country.