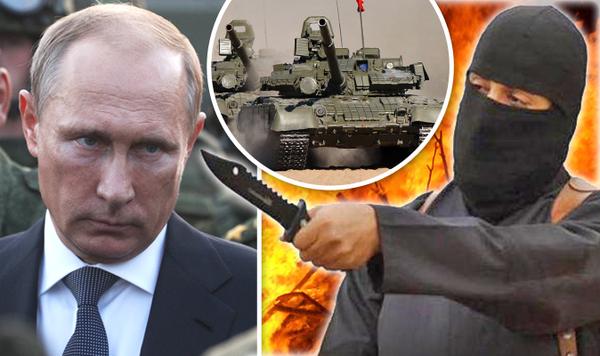 Explained/Did Trump Just Absolve Putin's Deadly Record in Syria?
هل قام ترامب بتبرئة سجل بوتين القاتل في سوريا؟
Haaretz and The Associated Press/July 17/18
Putin said Russia and the U.S. reached common ground on Syria at Monday's talks but gave few details.
Russia's Defense Ministry says it's ready to boost cooperation with the U.S. military in Syria, following talks between U.S. President Donald Trump and Russian President Vladimir Putin. The ministry said in a statement Tuesday that it's ready for "practical implementation" of agreements reached by Trump and Putin. It said Russia's military leadership is ready to augment contacts with U.S. counterparts on "cooperation in Syria" and extending the START arms control treaty, but gave no details.
Putin said Russia and the U.S. reached common ground on Syria at Monday's talks but gave few details. Critics of the Trump's embrace of Putin in Helsinki accuse Trump of absolving Putin of Russia's role in the disastrous Syrian conflict. Since the beginning of the war, it is estimated that over half a million people have been killed in Syria, and over 13 million refugees, including 6.6 million internally displaced persons, 5 million in neighbouring Arab and African countries, and around 1 million in Europe. 8.1 thousand people are still thought to be living in besieged locations.
Russia's role
The U.S. and Russia have backed opposite sides of Syria's war, but U.S. and Russian officials are working toward an eventual deal on the balance of regional power in post-war Syria. Russian military intervention in Syria officially began on the 30th of September 2015, after Syrian President, Bashar al-Assad wrote to Vladimir Putin asking for help in securing the country back. Russia and Syria are not only long time friends in terms of arms trade, which goes back to the time of the Soviet Union, but Russia also has vested interests in keeping Assad in power, and the Islamists at bay. Russia's only naval base outside of the former Soviet Union is located on the Mediterranean Sea in the Syrian city of Tartus.
Russia began striking Syria on September 30th, 2015 around Homs and Hama. The airstrikes have caused tremendous amounts of civilian deaths – the British non-profit organization and watchdog, Airwars, has drawn the average from various reports and found that around 6,196 civilians have been killed by Russian airstrikes since the beginning of its involvement in 2015 in until January 2018. The Kremlin, however, continues to deny that any civilians have been killed by Russian airstrikes. While Russia officially claims to only engage in airstrikes, there is evidence that they have also deployed troops on the ground, albeit as privately contracted soldiers through third parties based outside of Russia. However, it seems to be that these privately contracted soldiers receive all the same benefits as regular Russian army soldiers. Russia's unwavering support for Assad's regime has also manifested at the UN where they have vetoed every resolution at the Security Council that expresses its concern for the Syrian Republic, and in particular condemning the use of chemical weapons by Syrian government forces against its own people.
Only after intense negotiations at the UN did the Russians allow for aid convoys to access the Eastern Ghouta region, which government forces bombarded for a month from February to March 2018. The total number of dead was estimated at 1,700 people. They later allowed for around 994 people to leave Eastern Ghouta by bus to rebel-held Idlib. Lastly, Russia's involvement in Syria has allowed them to showcase and test their new weapons arsenal, much of which they would like to sell – and at that, to Middle Eastern countries. Russia has reportedly tested over 200 different types of military equipment in Syria, including tanks and aircraft. In 2017, Putin boasted that Russia's arms sales in 2016 topped $5 billion.
Trump: Putin Is a Great Believer in Israel, He Is a Fan of Bibi
ترامب: بوتين من المؤمنين الكبار بإسرائيل وهو من المعجبين بنيتانياهو
Haaretz/Jul 17/18
The U.S. president says Russian counterpart 'helps Israel and will continue to help Israel. This is good for all of us' and claims Putin is a 'great believer in Israel, a fan of Bibi'
U.S. President Donald Trump said that he and Russian President Vladimir Putin "reached a very good conclusion regarding Israel" during the pair's meeting in Helsinki on Monday.
The American president, who gave an interview to Fox News' Sean Hannity, said that he was under the impression that Putin was "a great believer in Israel, he is a fan of Bibi."
Trump also said that Putin "helps him [Prime Minister Benjamin Netanyahu] a lot and will continue to help a lot, which is good for all us." The two men mentioned Israel during the press conference and expressed their readiness to continue their support for the peace agreement between Israel and Syria signed in 1974. "It will help us calm the situation on the Golan Heights," Putin said.Trump added that "We have worked with Israel for decades – there has never been a country closer to us, and Putin is also very close to Israel, we have both talked to Benjamin Netanyahu, and both countries want to help Israel defend itself."
Prime Minister Netanyahu congratulated the two presidents on their words.
In the interview with Fox following the summit, Trump also said that Special Counsel Robert Mueller's investigation into Russia's interference in the 2016 presidential election has "driven a wedge between us and Russia."
Trump claimed that Putin told him: "It's really a shame, because we could do so much good" on the FBI investigation.
At a joint press conference following their meeting, Trump said he had no reason to believe that Russia intervened in the elections. Putin denied Russian interference at the press conference, and in an interview he gave to Fox News' Chris Wallace, he called the allegations "utterly ridiculous." Putin also denied claims that he or his government had "incriminating material" about Trump and his family.
At the press conference, the Russian president also referred to the indictment of 12 Russian intelligence operatives accused of cyberattacks on Democratic organizations during the elections. Putin made a proposal in which Mueller would work with Russian officials to investigate cybercrimes against American political organizations. Trump told Hannity that he was "fascinated" by Putin's proposal but said he dismissed it because he thought Mueller and his team "probably won't want to go."
North Korea's nuclear weapons program also came up in Trump's interview. The president noted that Putin is interested in helping on the matter, but added: "There's no rush, it has been going on for many years."
Trump said that the United States and Russia account for "90 percent" of the world's nuclear weapons "and we've had a phony, witch hunt deal drive us apart." Trump accused several senior US intelligence officials of his persecution.
In the interview, Trump said that his meeting with Putin was "very long, a good meeting." Trump added that before the meeting, he thought that the U.S. has a problem with Russia, but now the relations between the two countries are good.